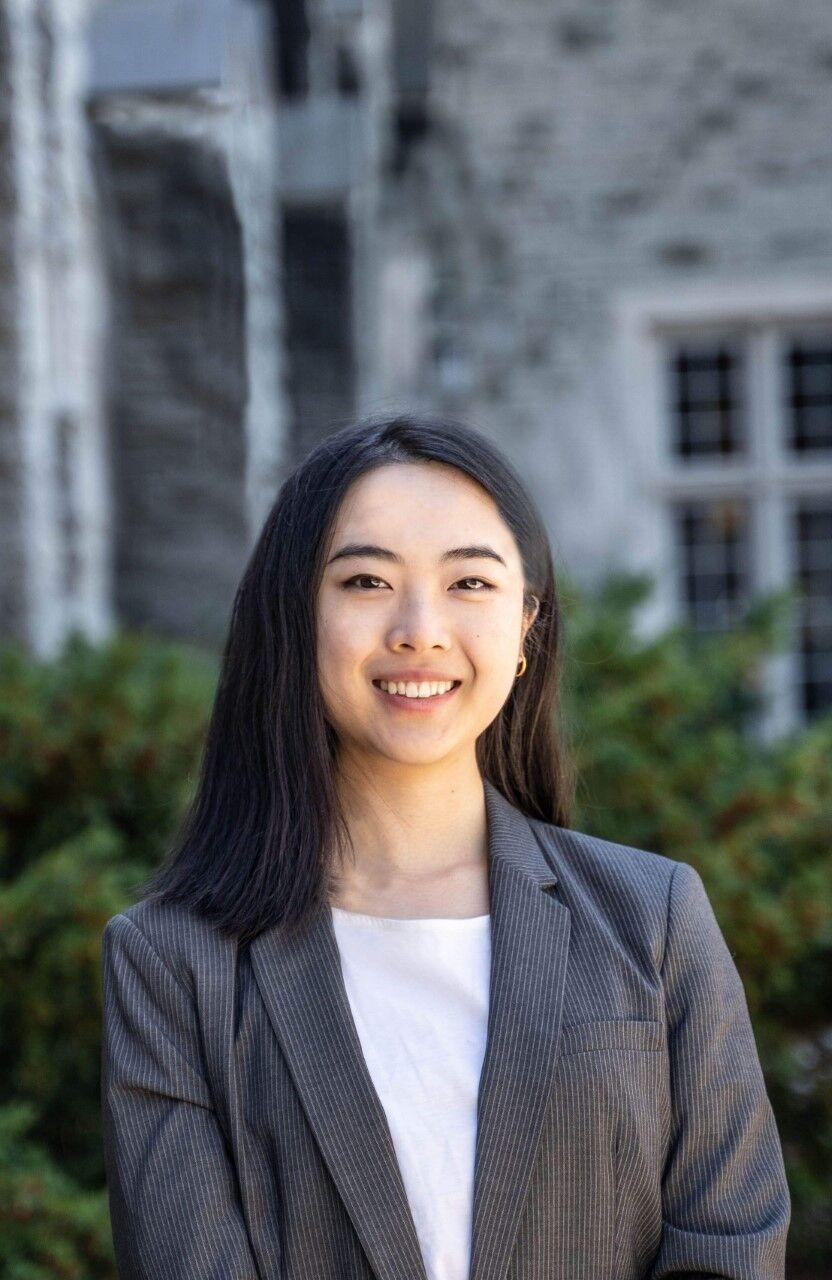 Jacqueline Shi, a first-year Ivey student, has a busy day ahead of her.
At 10 a.m. Wednesday, her short film Little Red opens to a virtual audience at the fifth annual Forest City Film Festival. At the same time, Shi has to contend with Ivey's inaugural 48-hour financial report.
"Basically, you have two days to grind out this report that's worth like 35 per cent of your grade and I have to pop away and do a Q&A for my premiere," Shi says. "That's a lot of work!"
Despite the hectic schedule, Shi is excited — Little Red is close to her heart.
"I like to call it an immersive journey," she says with a smile. "It's a short, experimental film that takes you through this house that's basically a representation of my grandmother's journey when she immigrated to Canada."
There are no actors in Little Red, Shi explains. She wants the audience to interpret her grandmother's story through objects and sounds.
"I'm learning about my grandmother's story, but you're also learning about it through certain objects and sounds from chapters in her life. I wanted to experiment and see what I could do with film."
For Shi, the film was also an opportunity to connect with her family's past.
"I wanted to make this film to learn more about my grandmother's story and to get a better understanding of my roots," she says. "I heard my grandmother was a really strong lady and I admire that trait, so I wanted to show her story."
Shi's storytelling began in June 2019 at the Toronto Reel Asian Film Festival's Unsung Voices Youth Film Production Program. She honed her skills during this three-month program, often working 10 to 12 hour days.
"The workshop was pretty intense, not gonna lie." Shi exclaims. "I didn't realize how long it took to make a film. Mine is like seven minutes long but it took three months to make."
It's the kind of work Shi enjoys. But after two years in film studies, she looks forward to new challenges in Ivey.
"I'm still exploring different career paths, thinking of doing potentially media consulting or going more down the tech route," she says. "Something more creative."
She adds, "I definitely love the film production space and I'm trying to find a way to bridge that with my interests in technology."
But she says it won't be difficult. Shi has an entrepreneurial drive and is no stranger to this mix of film and business.
"I enjoy cinematography, so I'm kind of freelancing right now as a photographer," she laughs. "I'm trying to get more into portrait photography, trying to grow my small freelance business."
But Shi has no intention of getting ahead of herself. As she looks to the future, Little Red looks to the past, as a loving tribute to her grandmother, Yuning Shi.
"The overarching theme of [the film] is nostalgia," Shi says. "You're going through the house, things are changing and it's a representation of specific chapters of her life and her journey. I want to share that."
The Forest City Film Festival runs Oct. 17 to 25, screening the work of promising local artists, including Shi.