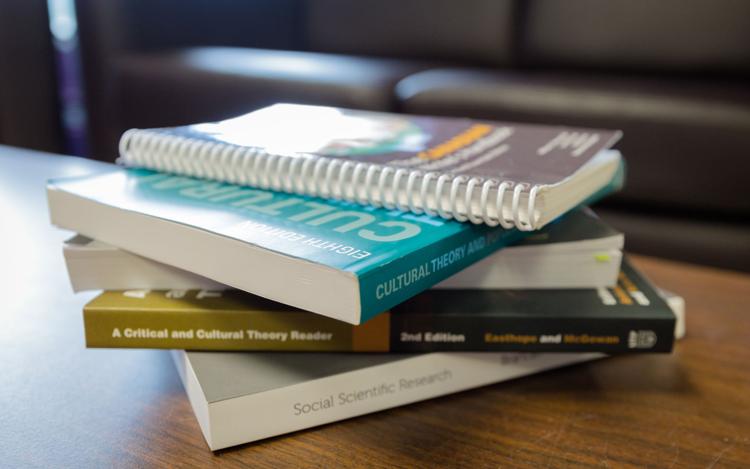 Buying textbooks — it's something most of us do for all our classes. It creates long lines of students, with lists in tow, at The Book Store. They leave carrying hundreds of dollars' worth of books.
In a 2017 Maclean's article, Western University students reportedly spent an average of $833.58 on textbooks per year. Business Insider found that textbook prices raised approximately 67 per cent in a ten-year period from 2008 to 2018. 
To combat this, students have resorted to sites like Kijiji and Facebook groups like Used Textbooks for Sale (UWO) to buy and sell gently-used textbooks.
While major publishing companies come out with new editions more frequently to deter the secondary textbook market, in 2016, 67 percent of students buy their textbooks second-hand. 
Most recently, second-year computer science students David George and John Merritt created TextBooker, a website designed to better organize the secondary textbook market. 
"I was scrolling through Facebook for buying and selling used textbooks, and a few things jumped out… Nobody was including their prices," George said. "The second biggest thing John and I noticed was that searching was a big pain as well." 
TextBooker allows buyers to use the search function to see availability for any given textbook. Sellers are required to list the price to give a fair opportunity for buyers to compare costs.
"[We] want to bring TextBooker to such a level that it becomes a campus-wide known tool," George added.
Currently, the website is just available for Western, but George and Merritt aspire for a global connection.
"We want to achieve a global marketplace for local used textbook sales. Right now, our platform has the ability to [convert] to any university in the world," George said.
"Obviously this is a long term goal, but with some creativity and smart marketing we think it can be done."