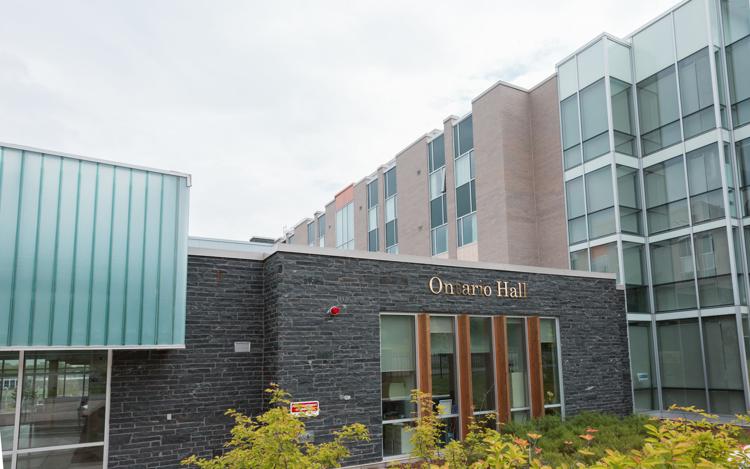 Say goodbye to the traditional dorm rooms pent-up side-by-side and welcome individual bathrooms, top-tier facilities and apartment-style living. On Western University's campus, student housing like Ontario, Perth and Essex Hall are many students' first choices as they provide cool and comfortable living for first-years.
 And as students flock to these residence buildings, little do they know about the detrimental effects their new home could have on their academic performance.
In short: living lavish leads to lower grades.
In an American study published this year, it was found that first-year students who opted to live in traditional dorms had higher grade-point averages than their counterparts in apartment-style rooms.
The idea is that the nature of traditional residences force community engagement among students. Dorms supply a housing environment that compliments in-class learning. With study groups, peer mentors and special support right around the corner it's no surprise that these students are provided every opportunity to grow and learn.
This philosophy, however, is not adopted by apartment-dwellers who often are drawn towards isolation and individualism. While students are focused on the residence's aesthetic, they fail to realize the social cost that follows.
While this social cost serves as one of the primary indicators of lower grade point averages, the actual cost of living in style also plays a role.
At Western, opting to live in a suite-style residence increases your spending by $2,000 to $3,000 compared to traditional style residences. As Ontario Student Assistance Program cuts already impact university affordability, paying about $16,000 for housing only adds to the mounting student stress.
This stress results in students' inability to achieve quality sleep and leads to a constant feeling of frustration — taking over their ability to focus on studying and lectures.
And while research is beginning to point out problems in apartment-style living during the first year of university, it has also been found that living on campus in any residence is better than not living on campus at all. 
An article published by The Daily Herald at Bringham Young University supported that freshmen who lived off-campus were "1.7 times more likely to enter an at-risk academic group" and "nearly twice as likely to get a GPA below 1.0 compared to students living on campus."
It boils down to the support received. When students start university they are overwhelmed by the sheer amount of responsibilities they must undertake. Luckily, living on campus is designed to provide students with support they need.
Living further from campus limits the ability to seek help from mentors and peers, amplifying concerns for off-campus students.
First-year students are the most at-risk for poor academic performance in correlation to living conditions, perhaps as upper year students have already established their study habits.
So, a final warning: choose where you live wisely.
Ultimately, as you shop for a snazzy duvet and pick out your matching wall art — take a moment to consider how your housing might affect your academic performance.