Coffee is an eclectic experience. From the second you step into a café, you are transported into a different scene, a new country or a time in history, all with a steaming cup of nature's nectar fuelling every moment. London, with its ever-growing indie coffee culture scene, is beginning to discover these diverse experiences, starting with these four spectacular cafés.
Wisdom : Cafe, Teashop and Japanese Crêperie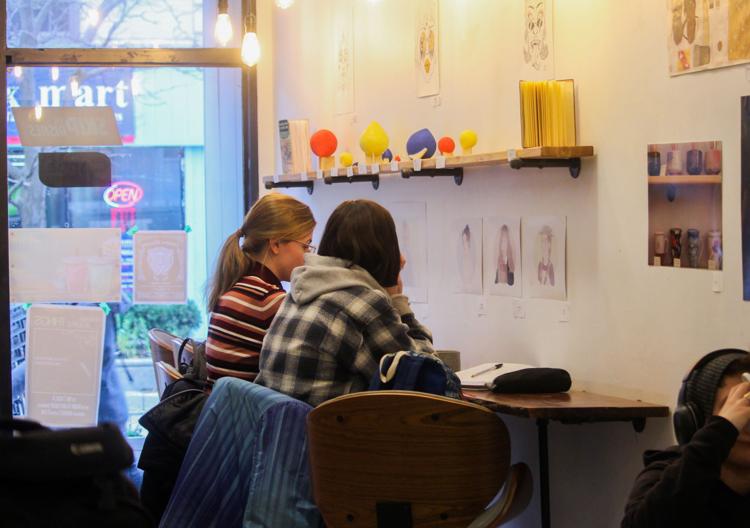 Small spaces, minimalist design and an intimate feeling are the key characteristics Wisdom embodies, reflecting the aura of Japanese tea shops halfway across the world. Inspired by his time spent in Japan, Aaron Chandler opened Wisdom Teashop with a simple idea in mind: he hoped his customers would leave happier than when they entered. "We're creating an atmosphere, not a product," said Chandler. While the shop existed earlier than the two years Chandler had been running it,  it was simply a tea shop ran by his parents. He hoped to re-brand the space and build it as a a niche spot that students and others alike could use in the area. Wisdom has grown to be an integral part of the community, hosting art shows for a local high school, H.B. Secondary School, as well as selling that same art on the cafe's walls.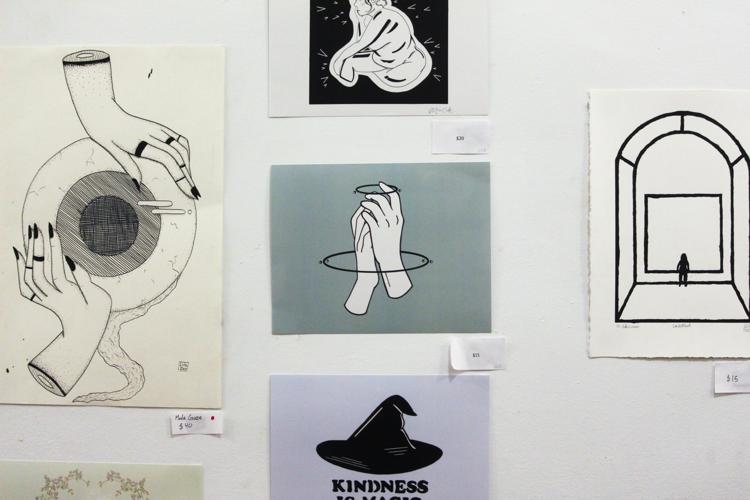 With everything made in-house, the café serves phenomenal coffee and tea, as well as fresh and flavourful crepes. The idea of homegrown talent is fully fostered here, and whether you're visiting Wisdom for an art show, a cup of coffee or a Japanese crepe, there is something for everyone.
Asmara Caffee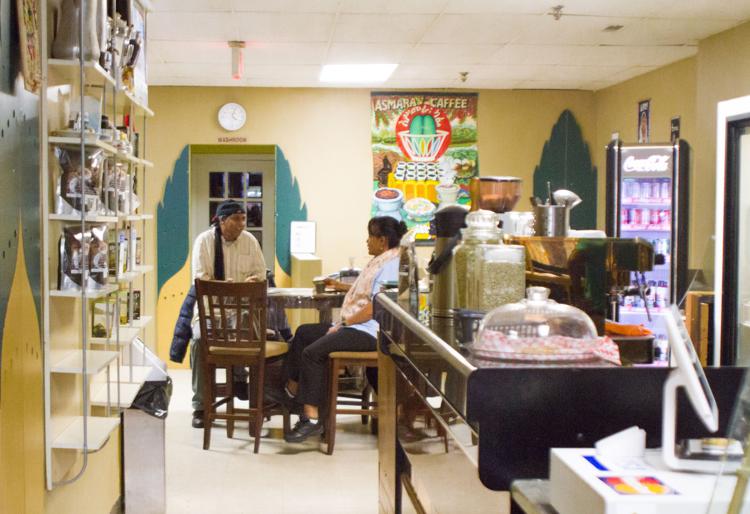 With Asmara's beans roasted on-site weekly, customers will enjoy the aromatic atmosphere and the rugged appearance of the shop. Take a trip to the Old East Village and be greeted with a warm welcome and big smile by coffee shop owner Misgna Menameno at Asmara "Caffee." Its namesake is a tribute to Ethiopian culture, serving only coffee, tea and snacks prepared in styles from that region. While neither fancy nor high-end, there's a genuine and distinct vibe to the shop, which isn't a typical student café nor a big chain stop. It's small, it's cozy and it presents a warm and wholesome ambiance — an aura pushed forward by the customers and employees within. 
The Bag Lady Sandwich Shop 
We're obsessed with a time that's been left behind in history: thrifted jeans, vintage coats and Polaroid cameras. Yet, for a second, you can feel completely immersed in that vintage world as you sit down for your morning coffee or tea at The Bag Lady. Run by Jane Beattie for the past 10 years, The Bag Lady has grown from brown-bag lunch deliveries to a cozy neighbourhood café with a five minute walk east of Richmond. With a small staff, regular customers and hearty home-cooked meals, this coffee shop fosters a sense of home away from home.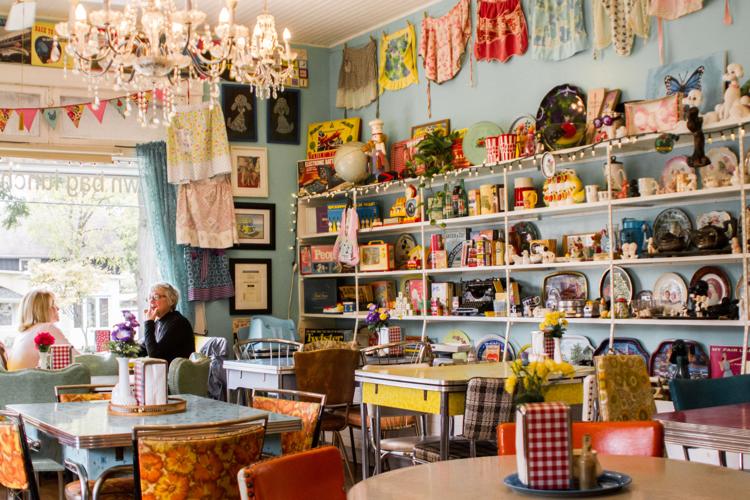 Walk in, grab a unique mug — whether it has a cartoon strip or the names of big cities you've dreamed of visiting painted across it — and then sit comfortably on a couch. You will feel a rush of belonging and awe as you take in the cluttered array of vintage goodies that surround you.
Hasbeans
With finals approaching and extracurriculars ramping up, many of us simply lack the time to sit down and enjoy the experience of a coffee shop. It's for this reason Hasbeans is so special. A booth inside Covent Garden Markets in the heart of downtown London, this spot provides on-the-go coffee for anyone who simply doesn't have the time to sit down and enjoy an atmospheric experience. Still, Hasbeans is not a stop to be trivialized; where it may lack in ambiance or atmosphere, it makes up in quality and variety of drinks it has to offer.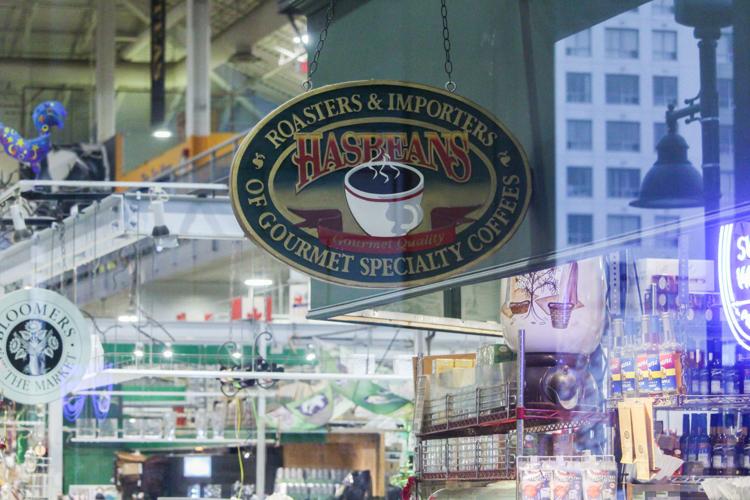 Hasbeans provides locally roasted coffee from 19 different countries around the world, with several different strengths, blends and variations. And if getting to Covent Garden Market in the morning simply isn't feasible, you can always buy the beans whole or ground from the shop to take home, so you can make top-tier quality coffee right on your kitchen counter.
So, next time you're scavenging for a place to study, to refuel or just to enjoy, look into any of these four cafés as your newest spot to enjoy a coffee.