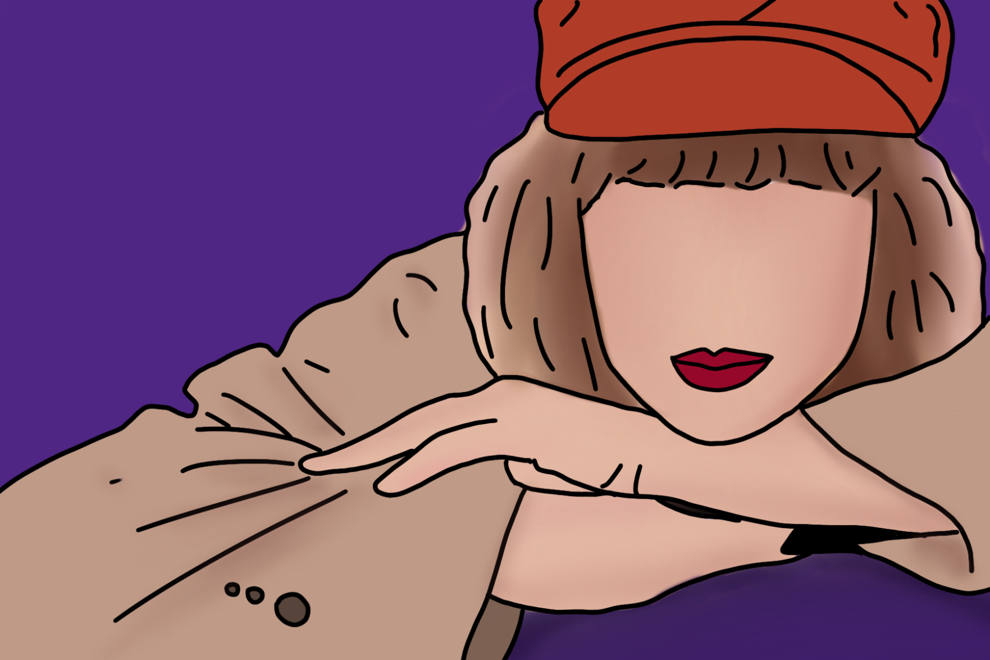 Red (Taylor's Version), is quickly approaching, and as we impatiently wait for its release, we've matched one song from the iconic album to each faculty at Western University.
1. Engineering: "I Knew You Were Trouble"
 We all know that engineering at Western is notoriously difficult to make it through. The long hours, heavy course load and two designated buildings on campus speak for themselves. As frightening as engineering may appear to be, students willfully choose to do it anyways. Cue the Taylor Swift lyrics.
Relevant lyric: "I knew you were trouble when you walked in, so shame on me now.
2. Ivey: "22"
Ivey Business School is far from easy to get into. Post-acceptance, it's known to be a "magical" time. Students are provided with endless work opportunities, abroad experience and a very high chance of a well-paying job after graduation. What's not to celebrate?
Relevant lyric: "We're happy, free, confused and lonely at the same time / it's miserable and magical."
3. FIMS: "State of Grace"
If you're still wondering what the Faculty of Media and Information Studies is about, don't worry, so are their students. FIMS is sold as a fun program for people to grow creatively. Once you're there, you're learning about how Karl Marx would despise the society we live in. Like Taylor said, "I'll never be the same."
Relevant lyric: "I never saw you coming."
4. Science: "Treacherous"
Science programs speak for themselves — they're far from easy. Similar to engineering, students are likely aware of the hardships science majors have ahead of time, yet they push through. Or not. That's when they start listening to Red repeatedly.
Relevant lyric: "This slope is treacherous, and I like it."
5. Social Science: "All Too Well"
Like the fifth track on Red, social science is an emotional roller coaster. It has a bad reputation for being bell curved down, majors have complex modules to be fulfilled and, to top it off, the academic counselling department is to social science students what Jake Gyllenhaall was to Taylor — depressing and disappointing. We all want our scarves back!
Relevant lyric: "And I might be okay but I'm not fine at all."
6. Health Sci: "Begin Again" 
It's the faculty that wants to be medical science but couldn't get in. You relearn all of the things you learn in high school like chemistry and biology and coast later. See you in grad school.
Relevant lyric: "But on a Wednesday in a cafe, I watched it begin again."
7. Arts and Humanities: "We are Never Getting Back Together"
Arts and Humanities offers a variety of majors for students to choose as their degree. From creative writing to Spanish, there's a whole world of topics to learn. But getting a job? Forget about it. Those degrees get dumped after graduating and students are left wondering how Paradise Lost is going to land them an internship.
Relevant lyric: "We are never getting back together … like ever."
8. Music: "The Lucky One"
Music students often have to endure backhanded compliments of how their programs are "so easy" and "not comparable to others." This prejudice is extremely frustrating and not at all true — music students and their overloaded schedules are not, in fact, "The Lucky Ones."
Relevant lyric: "And they'll tell you now you're the lucky one."
9. Education: "Red"
Education is tricky. There's no right or wrong way to learn how to educate, and there's not a correct way to be educated. Like Red, this faculty is a bit of a roller coaster — it's constantly evolving to be compatible with incoming students.
Relevant lyric: "Trying to solve a crossword and realizing there's no right answer."
10. Law: "Sad Beautiful Tragic"
Western Law deserves its own Taylor album. It's far from pleasant at times though, when rewarding, it can be very beautiful. As a career path with so many ups and downs, "Sad Beautiful Tragic" makes a perfect song for it.
Relevant lyric: "What a sad beautiful tragic love affair."
11. Grad programs: "Come back … Be here"
Remember all the negative things we said earlier? Well, now that we've entered post-grad, it's all forgotten as we dearly miss the beauty of undergraduate degrees.
Relevant lyric: "I don't wanna miss you like this."