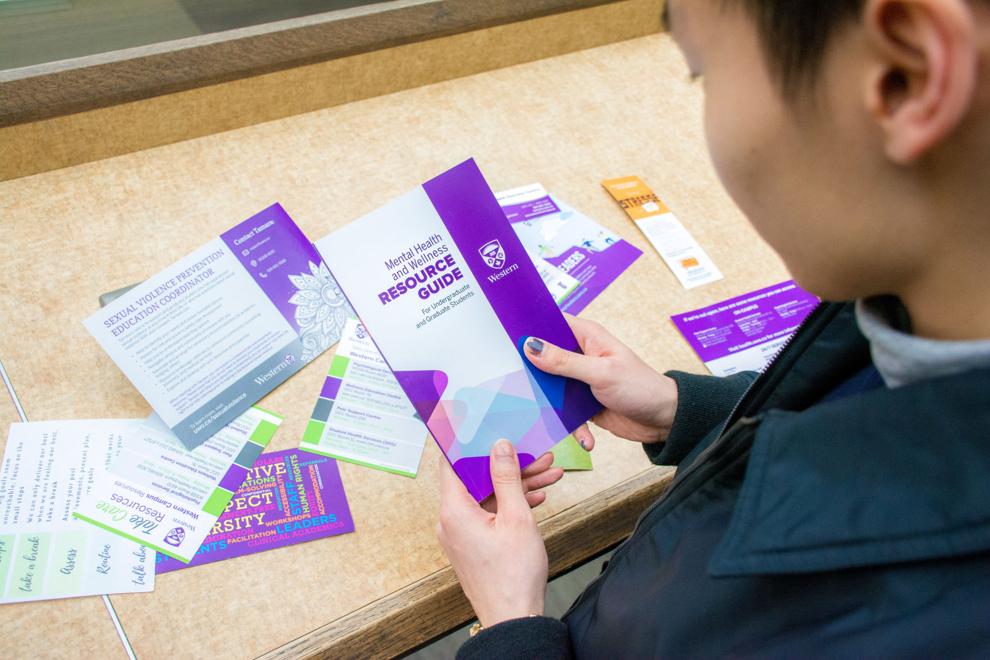 Over the past few years, Western University has added to its roster of mental health resources, a more holistic and pedagogical approach that will hopefully respond to changing needs and advocacy from staff and students. 
New programs
Last October, Brescia University College became the first university in Ontario to run Living Life to the Full, an educational program developed by Chris Williams. The group-based program is licensed by the Canadian Mental Health Association and allows students to learn approaches for managing life's difficulties and coping with stress.
The 12-hour program uses cognitive-behavioural principles to help students understand their emotions, thoughts and behaviours, as well as provide strategies for dealing with them.
Western also offers an additional set of services not for individuals in crisis or seeking help, but rather for those who wish to help others.
Part of Western's 2018–23 Student Mental Health and Wellness Strategic Plan is to increase opportunities for students and staff to receive mental health and suicide prevention training.
Last year, Brescia offered three training programs designed to teach participants how to identify and help others in need. Upstander Training taught participants to identify situations of sexual assault or harm and identify intervention strategies; safeTALK prepared participants to notice and respond to situations where suicidal thoughts might be present; and Mental Health First Aid taught individuals how to respond to someone showing signs of a mental health issue or experiencing a mental health crisis. Completion of these programs could be included on a student's co-curricular record.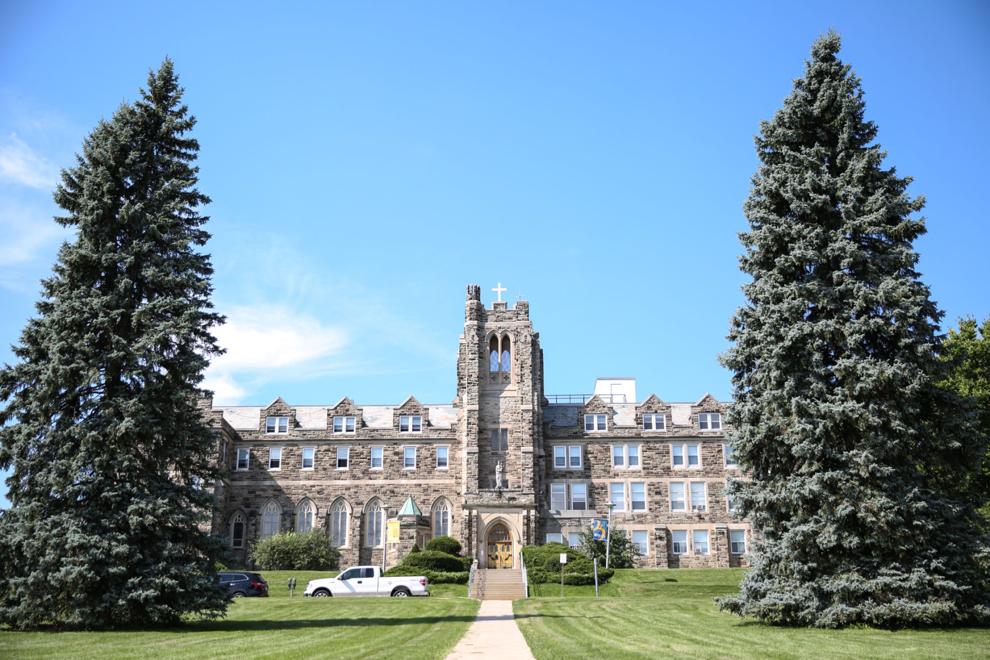 Although they are done for the year, these and similar programs will likely run for the 2019–20 academic year.
Unfortunately, tudents have not attended these services as much as some administrators hoped.
Not many students are attending because they "don't necessarily see it as a need" until they're in crisis, explains Sheldon Hill, a student wellness educator at Brescia.  
Hill suggests the next steps are working around academic timetables and getting students to believe that these programs align with their perspectives of the world. 
"We are trying to build this campus environment that is supportive, and due to that, we need everyone to play a role, which is a bit of an uphill battle right now."
The principal of Huron University College, Barry Craig, says working toward entirely removing stigmatization will allow for students to access mental health support in the same way as academic support.
"It's like going to see your academic advisor, or it's like going to the health clinic because you know you have the flu. These are just things you do. It's natural. It's normal," says Craig.
Although stigmatization may be difficult to remove entirely, resources are beginning to reflect the holistic nature of mental health.
New technologies
In addition to new programs, Western is implementing new technology to update their mental health services. Cynthia Gibney, director of Health Services, is part of a team working toward integrating Health Services with Psychological Services.
"Our first step was to share our electronic health record with the psychologists on campus. This is helpful when a variety of clinicians on campus have helped a student either collectively at one time or over the years in different capacities," says Gibney. "Information sharing between clinicians gives a clear picture of the student's history and documents therapy and treatments in one place."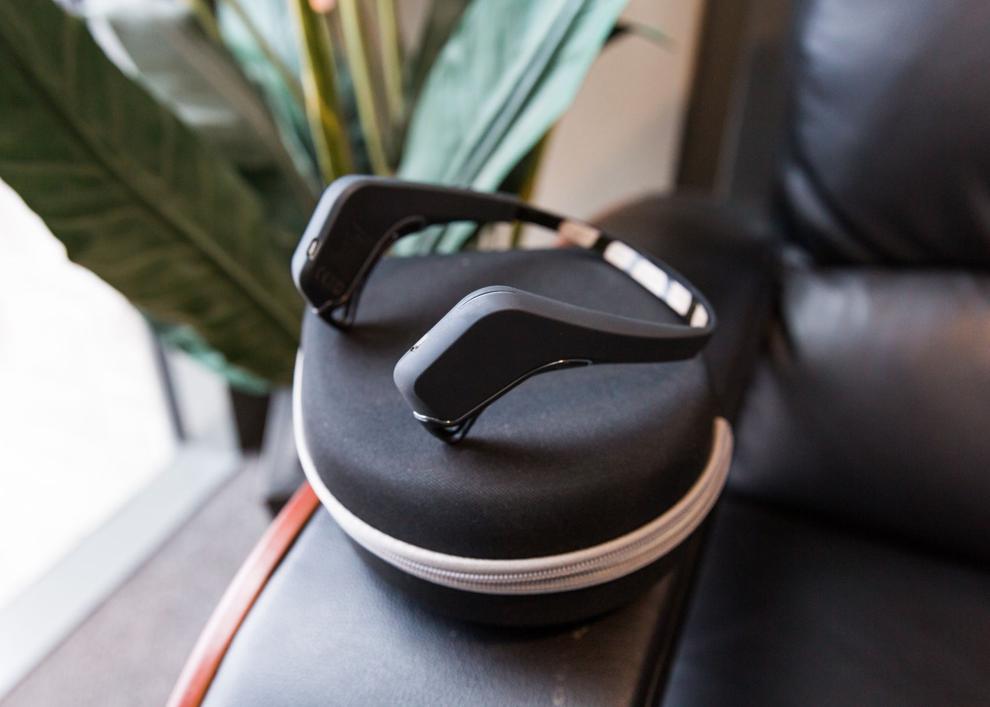 Further, the G. Emmett Cardinal Carter Library at King's University College partnered with Student Services to promote mental health and academic success, offering all Western students the opportunity to try a Muse, as of September 2017, and SAD lamps, as of February 2016. The Student Development Centre similarly offers Muse therapy and other treatments to aid in training relaxing one's mind using EEGs.
"The Muse headband works with the Muse app to help people meditate," says Samantha Murrey, information services assistant for stacks maintenance and circulation. "The app has guided meditation sessions and works with the headband to give brainwave feedback. The SAD lamps work to fight Seasonal Affective Disorder by replicating the beneficial effects of natural sunlight."
Student Health Services has adapted to meet the increase of mental health needs on campus. Within the past year, SHS has increased the number of social workers, psychiatrists and family doctors. 
In November 2017, Western announced they would move forward with their $20 million plans to convert Thames Hall into a centralized location for all health services as the new Wellness Centre, cited to open in 2021. 
More ideas
While some plans have been implemented already, others are in preliminary phases. Active Minds Western, the largest student-run mental health club on campus, represents the mental health concerns of Western students, and they've been advocating for some changes.
In 2018, AMW conducted a student survey that came with a set of recommendations for mental health reform on campus.
The survey found that 75 per cent of nearly 700 participants considered their academics to cause difficulty in managing their emotions.
Students frequently cited their unpredictable exam schedules as a source of stress. The club suggested having exam schedules finalized before course enrolment as a means to mitigate exam anxiety and provide students with a fair opportunity to perform their best.
"If we have all of the exams for a student, for example, clustered within a single three- or four-day period, I think it's time we ask questions," says Craig. "There are things that have been built into the university system for decades and generations I think are worth examining if we want to create a more humane environment where students can be healthy, learn in a positive, supporting environment and succeed."
Although Western still has a long way to go, mental health resources on campus have been slowly improving over the years.
"If you go back 20 or 30 years, there were next to no supports that existed within universities, and now very few universities do not have mental health supports," says Craig.
"I think there's more we can do — more we have to do — but it's a vastly improved situation from a few years ago."