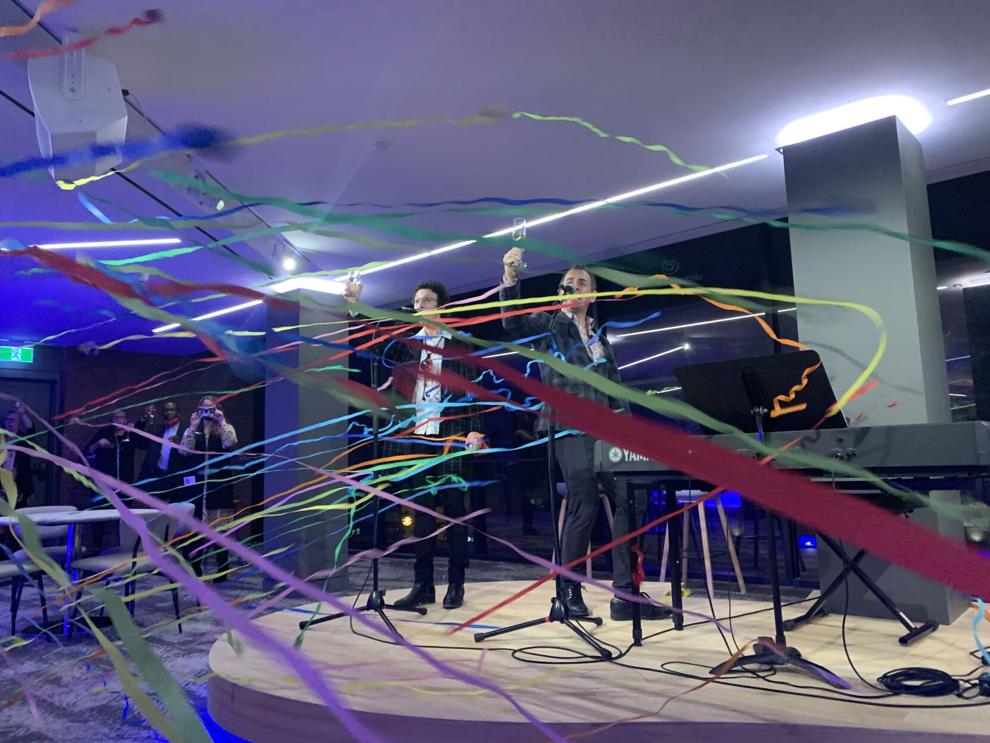 London's Grand Theatre unveiled its 15-month, $9.5-million renovation Tuesday as a part of the theatre's reopening event.
The project, which was supposed to start in May 2020, was delayed due to the coronavirus pandemic and restarted in August 2020. The renovation was the theatre's first in 43 years and included refinishing the newly-named Auburn stage, refurbishing rehearsal halls, upgrading the sound and lighting systems and adding all-gender bathrooms. 
"We have a tremendous opportunity in front of us to welcome audiences, artists, volunteers and staff differently and more inclusively," said Deb Harvey, the executive director of the Grand Theatre. "To be able to get the theatre back open … It's like a huge weight off my shoulders. And my heart is bursting."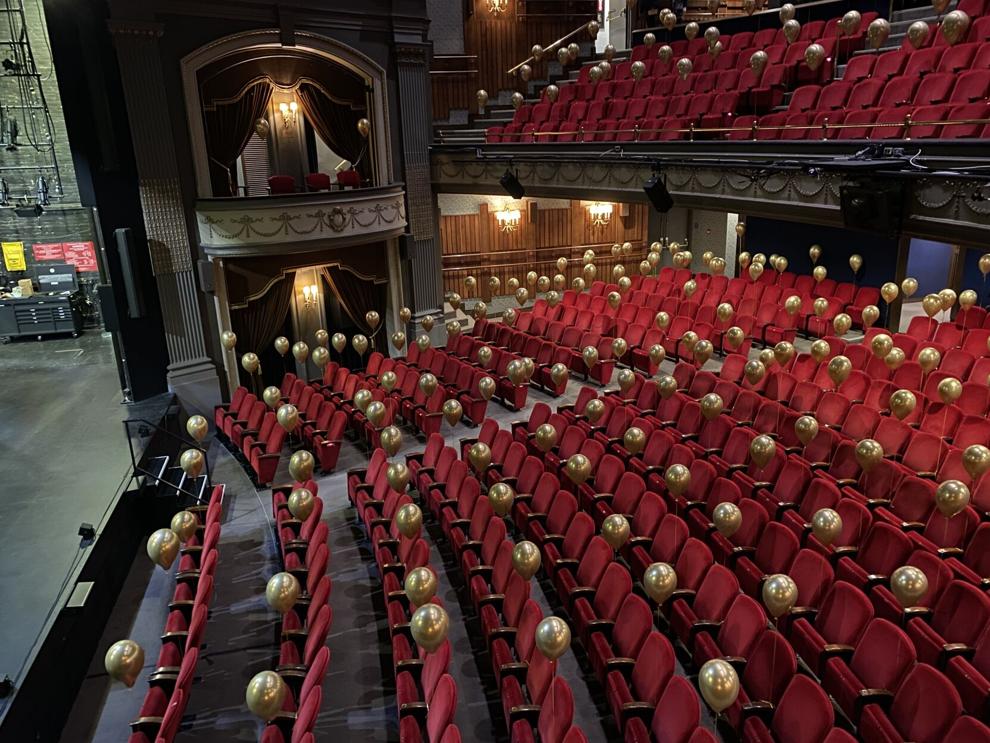 The government donated $6 million of the $9.5 million needed for the renovation, with $4 million coming from the federal government and $2 million coming from the city. Peter Fragiskatos, the Member of Parliament for London North Centre, said that the renovation was "a no-brainer."
"Projects like this make an enormous difference. We have to look at them very seriously…. We were proud to fund this project [and] we had no choice, because cultural institutions are at the very core of what cities are," Fragiskatos said. 
UNESCO recently named London a cultural city of music for Canada. Terence Kernaghan, the Member of Provincial Parliament for London North Centre, noted how important the arts are to London's culture in his opening remarks. 
"Over the summer, we saw many sports champions come back to our city. London is an arts city as well," said Kernaghan. "The arts help us understand one another, we can step in somebody else's shoes through art. We can have their perspective, we can see what they see. It helps us become better people, it teaches us about love, about relationships, about responsibility."
Seeing the actors and returning to rehearsals has been emotional and fulfilling for Harvey. 
"We've cried more times already this year than we ever did before," said Harvey. "It's a different energy in the building. I think a night like tonight is hopeful that there are this many people and that they're here and they're hanging out and they're not afraid. I think that's a good sign that there are audiences and people out there who can't wait to get back to the theatre."
Both Fragiskatos and Harvey encouraged students to make the trek to the Grand downtown, noting theatre allows for a more powerful connection between the performers and the audience than film or television.
"[The years in university] are formative years. And the theater is known for many things but it consistently puts together shows that force us to question our place in society," explained Fragiskatos. "Theatre institutions are vital in terms of the of us coming to a real understanding of who we are as people and the society that we belong to. It's a pretty special thing."
Tickets are now on sale for the Grand's season-opener, Home for the Holidays. Tickets are $50 for the Spriet Stage and $30 for the Auburn Stage.