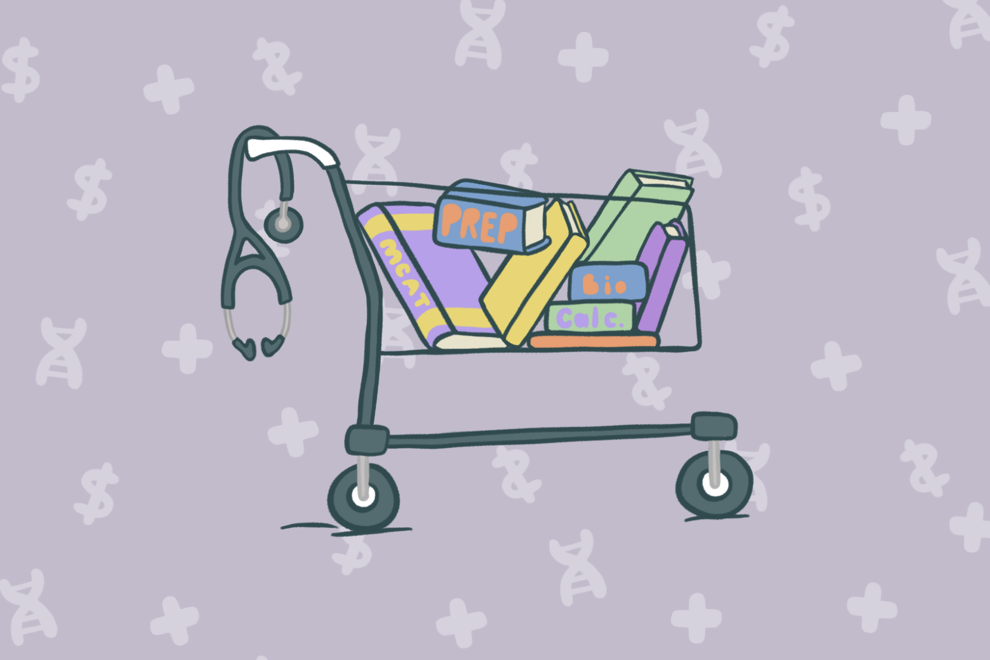 Fourth-year science student Lydia De Souza spent $1,461 on medical school before she was even accepted. 
De Souza applied to all five medical schools in Ontario: Western University, McMaster University, Queen's University, University of Toronto and University of Ottawa and relied on her parents for financial support — something she worries she'll need to do again next year. 
"It's rare to get into medical school on your first try," she says. "A more realistic [total] cost would be the [$1,461] multiplied by three or four." 
Ontario medical school acceptance rates ranged from 1.89 per cent at Queen's to 5.99 per cent at UofT in 2021. These low acceptance rates can cause students to apply multiple times, spending more money each year.   
Standard medical school application fees include a $125 application fee per university, a $220 Ontario Medical School Application Service fee and $330 USD for the Medical College Admission Test — better known as the MCAT. 
Students also pay for transcripts, the Community Assessment for Public Health Emergency Response test and police checks when applying to Ontario medical schools. There are also optional costs such as preparation courses and career advising. 
Jasmine Wu, a recent Western medical sciences graduate and first-year student at McMaster's Michael G. DeGroote School of Medicine, says high application costs can marginalize groups that need to be more represented in medicine.
"With these fees as barriers, this is a form of 'gatekeeping' the profession," says Wu.
While Western's Schulich School of Medicine and Dentistry has an initial $125 application price tag, Dr. George Kim, the school's associate dean of admissions, explained that these costs can often be offset for underrepresented groups in medicine. 
"The Schulich School of Medicine [and] Dentistry strives to offer a world-class medical education to learners who reflect the diversity of the Canadian population and the communities we serve," says Kim. 
Western offers the access pathway and Indigenous pathway help underrepresented applicants get into medical school. Students who worked a minimum of 20 hours per week for two school years during their undergraduate career may be eligible for the access pathway.
"We recognize that some applicants face barriers on their path to becoming a doctor," says Kim. "As part of the admissions process we have embedded equity, diversity, inclusion and decolonization principles in all selection processes."
Kim adds that application evaluators have also undergone specific equity, diversity, inclusion and decolonization training and some represent marginalized communities. 
Organizations like the Association of Faculties of Medicine of Canada are also assisting students in need. AFMC's Ontario medical school application fee waiver program subsidizes application costs for up to three medical schools, saving applicants up to $600 when applying. 
"The socioeconomic gap between medical student bodies and the general population continues to grow, hindering the socioeconomic diversity of medical students," wrote the AFMC in an email to the Gazette. 
Wu notes that these costs continue a cycle of systemic issues seen in medicine: medical students are typically those who can afford the extra services to strengthen their application, and often have parents within the profession already.
"These schools are accessible if — and only if — you have the money or financial support to apply and attend them," says Wu.