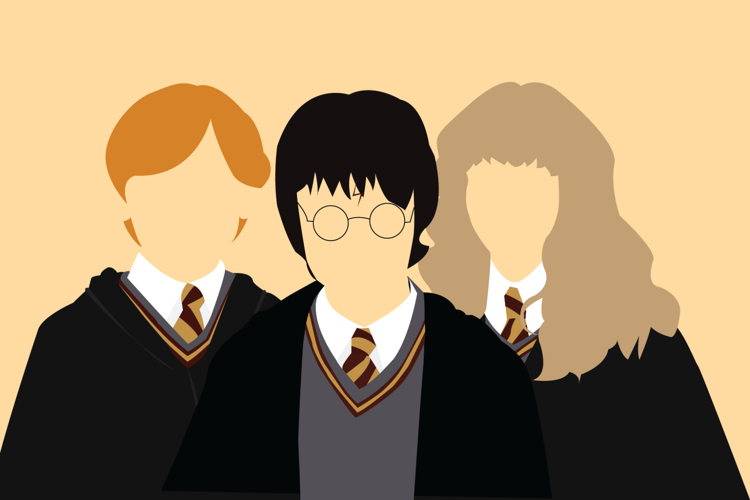 Over two decades after the release of Harry Potter and the Philosopher's Stone, the wizarding world continues to charm and enchant its fans. On Jan. 20, the London Symphonia is bringing the magic of the Harry Potter movies to life at Budweiser Gardens in a concert that highlights the musical moments of the Harry Potter series' first book.
Harry Potter and the Philosopher's Stone in Concert features a screening of the the series' first movie, accompanied by a full orchestra performing the iconic musical score. This "cineconcert," which combines the magic of live music with visual media, is part of an international series of Harry Potter themed performances. The series of cineconcerts is travelling through 14 countries, bringing the music of the movies to life at over 40 concerts.
Gabrielle Ceraldi, an English professor at Western University who teaches a course on the Harry Potter books, explains the franchise's movies and music have become a cultural phenomenon on their own. Though the movies are heavily based on their source material, they can also be experienced independently.
"My love of Harry Potter isn't really a product of the movies," she states. "That said, 'Hedwig's Theme' enchants me instantly in exactly the same way that it would anybody else."
The movies have become so widely beloved that their music continues to resonate with audiences. The odds are that even someone who isn't a Harry Potter fan would be able to recognize songs from John Williams' iconic score.
"Music is really powerful in evoking memories and emotion," Ceraldi explained. "Hearing even a tiny bit of that music produces a state of enchantment where the real world suddenly seems less real and where the world of Harry Potter seems more real than the world I live in."
Ceraldi explains that Harry Potter's lasting success can be attributed to its ability to appeal to a variety of different age groups. Children and adults alike are able to indulge in the fantastical world of the books and movies with a sense of wonder.
"Children are discovering Harry Potter in a way that, for them, is entirely new. They're discovering it in the way that generations who are now attending university remembers from their own childhood when this was first a cultural phenomenon," she says.
While children might be discovering the series for the first time, adults who revisit the series have the opportunity to rediscover it and even learn from it. Even people who have read the books or seen the movies countless times in the past continue to indulge in them, seeking out new ways to experience the series.
"What I've found is that the books are really densely detailed," Ceraldi explains. "I've returned to this story over and over again, and I've read them many times. However, I still don't think I'm done noticing new things in them."
Beyond the series' ability to appeal to a variety of audiences, Harry Potter continues to find lasting success thanks to its ability to reinvent itself. This series of cineconcerts proves that. Though the first Harry Potter movie came out 17 years ago, people are still finding new ways to enjoy it.
"These concerts are taking movies that were exciting when they first had their theatrical release and providing a fresh and new way to experience that by including a live orchestra," she says. "There's a sense of wanting to refresh ways for people to encounter this world and this story together with other people."
Tickets for Harry Potter and the Philosopher's Stone in Concert can be purchased through the Budweiser Gardens' website.