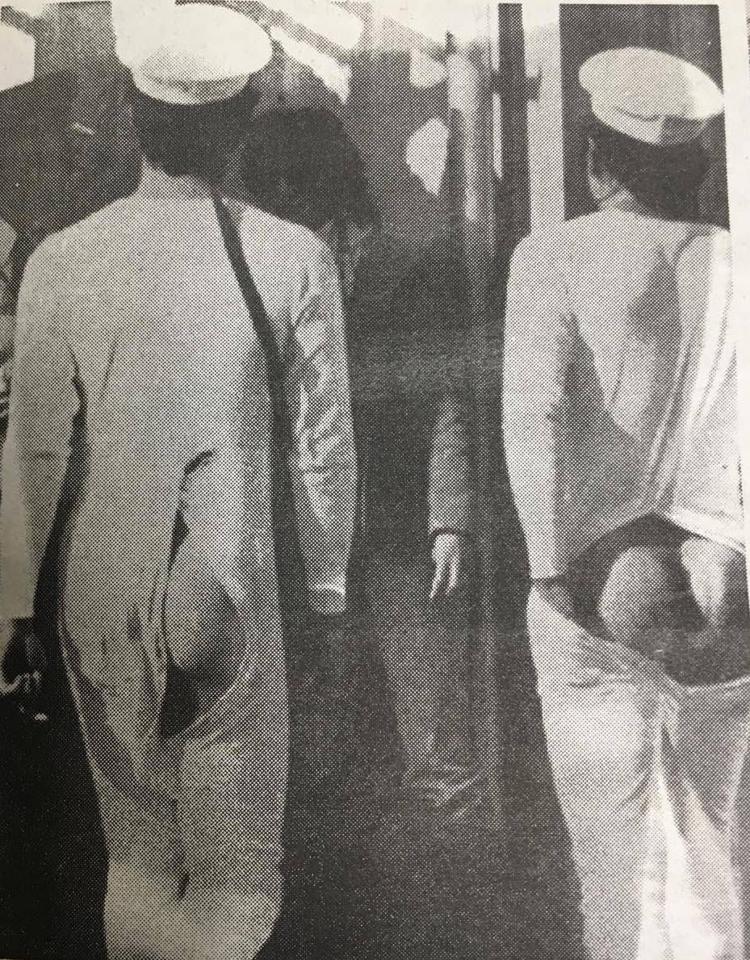 A week of activities, dances, cheering and partying. Many students are excited to enter frosh week, but this week wasn't always how we experience it today.
While the sentiments of making friends and learning what being a Mustang is all about constant  through the years, what about the rest?
How exactly did we get here?
The Gazette's earliest available record of Western's Orientation Week dates to the late 40s and early 50s . Articles drew in the new "Freshmen and Freshettes" to read what was in store for them for the following week — and boy, was it different from what we're used to.
For the orientations of the mid-century, there were two forms of activities: the co-ed and the not.
Activities like the splash pool party were often split to be gender-specific. What wasn't gender specific was the initiation of the newcomers by their upper-years.
Aside from the co-ed events, the week was based on a hierarchy. Entering students, then called "worms" and "fresh crop," had to  please the upper-years.
Prefects — upper-year students with academic responsibilities — often boasted how excited they were for their "subtle tortures," making the first steps into university all the more daunting for the newcomers.
The upper-years were in fact "doing a valuable service, although you needn't expect [the freshmen's] gratitude," according to them. The freshmen were being taught how to be humble after leaving the high schools they once controlled, they added.
The first-years were easily distinguishable by their garb.
Both guys and gals donned purple badges and caps until mid-October. For OWeek, both parties were told to wear pants rolled up to the knees (or knee-length skirts), colourful socks, a toothbrush necklace and for the men — a backwards tie.
Ladies could not wear makeup until late September and men could only shave half their faces during the registration week.
The old expectations of first-years were a caricature of how college came to be portrayed in Hollywood. 
These foolish clothing requirements made the entering class easily recognizable to their upper parts, and for good reason. Freshmen and Freshettes were required to do many tasks for upper-years: give up bus seats, take the front seats in lectures, carry books from class to class and open doors.
In the 60s, things changed: alcohol prohibition enforced with fines ranging from $5 to $50 led toward more serious punishments like expulsion.
Upper-years took less interest, seeing it as a liquor-lacking sequel to their own frosh. With the lack of interest, the campus's top-down hierarchy went away as well.
The 70s saw folk concerts, formal dances and pancake brunches. Come the 80s, frosh week began began to have a universal theme, the first of being "the Wild, Wild Western Days." 
This was an era where frosh week was dominated by the first-years, upperclassmen now having little control on their comings and goings. Inter-residence rivalries ran high, as they still do today.
Throughout these years, the traditions that made Western's old party reputation continued.
The orientation ball of 1980 at Wonderland Gardens resulted in huge damages: cars overturned, washrooms destroyed and general chaos ensued until the police were called to redirect order. While much enjoyed by participants, the administration reacted differently. 
Come the 90s, a statement from Nancy Tatham, a member of the Orientation Activities Review Board , stated, "the 80's was pretty wild around here…activities were revised so that now instead of just 'party, party, party,' we moved to a welcoming but still have-fun atmosphere."
In '93, most events during OWeek were scheduled to be dry, changing the nature of the events.
Past this, we started to see orientation week evolve into what it is today. Dry events targeting team building, socialization and healthy competition.
No longer deemed Freshmen or Freshettes, or forced to wear a cap and badge, frosh will likely escape any hazing too. OWeek has definitely changed these past few decades and will continue to do so.
As this year's OWeek comes around, make your own history — just make sure your whole face is shaved.