While touring around Western University's ivy-clad buildings, your guide will aim to show you the best and brightest parts of your new university. They're also bound to skip Western's more unsavoury parts.
Since you're likely to see these things on your own next year anyways, we figured we'd give you the lowdown now.
Saugeen
Western is a beautiful campus with equally beautiful residence buildings — with the exception of this one. Saugeen-Maitland Hall, despite being Western's largest residence, is not in the Summer Academic Orientation tour for a reason. For people who end up in Saugeen (which seems to be just about anyone who lists it as their last choice), what matters isn't how ugly their new home is… it's the friends they'll make along the way.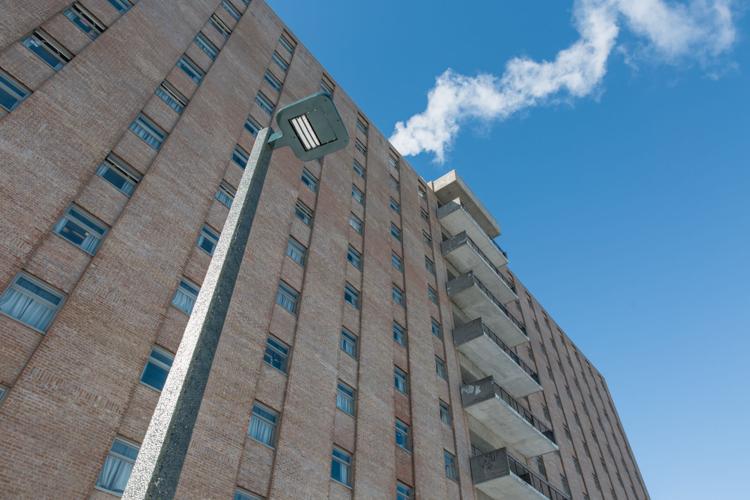 Weldon's upper floors
Weldon is ugly. This is an objective fact. Built in the 1970s (arguably the worst period for architecture), the massive building looks more like a windowless brick than it does a library. Despite this, you're bound to spend some time there over the next few years in the woes of exam stress. As you look for a desk in the late hours of the night, you'll notice the layers of dust that have been collecting on the stacks for decades. Maybe Club Weldon isn't all it cracked up to be.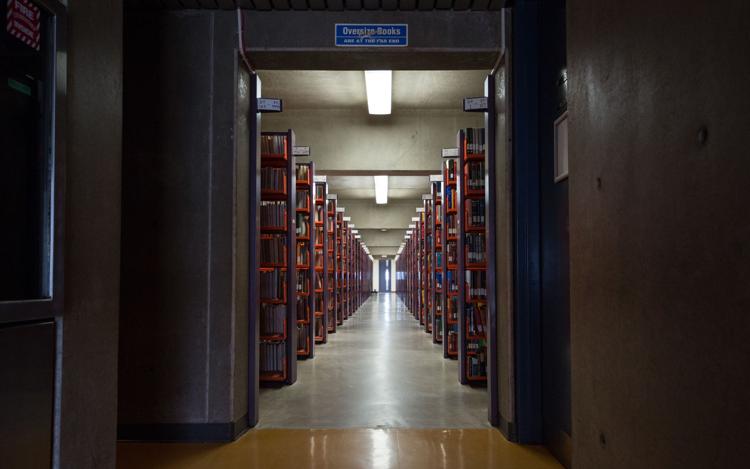 The existential dread surrounding Doug Ford
Your tour guide, with pep in their step and a smile that suggests everything is fine, will avoid discussing the provincial politics that have left many Western students on edge: political unrest isn't part of the script they've been assigned. They will draw your attention away from the angry posters and small protests that have popped up around campus, trying to mask the existential dread that has settled in our hallowed halls. But believe me — with less OSAP and a blow to student experience, we're all very afraid.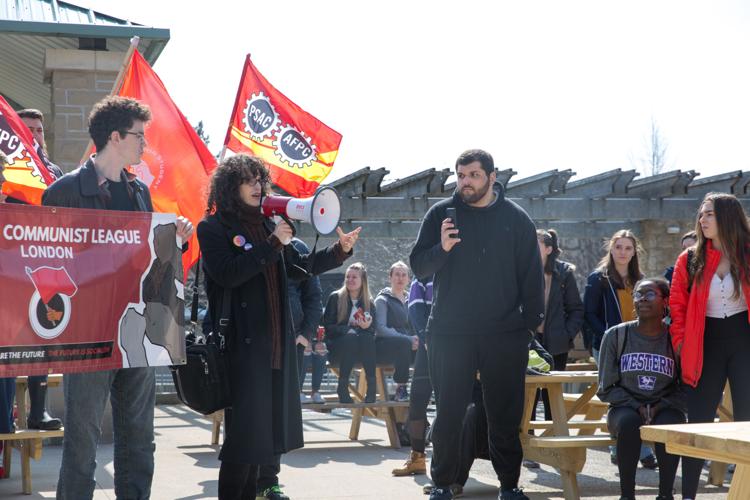 The Hill during any kind of extreme weather
Western has gotten into some hot water these past few years for not adequately salting its walkways in cold weather. You think UC Hill is daunting now? Try walking to class when there are layers of ice between your feet and the pavement. Strap on your skates, kids.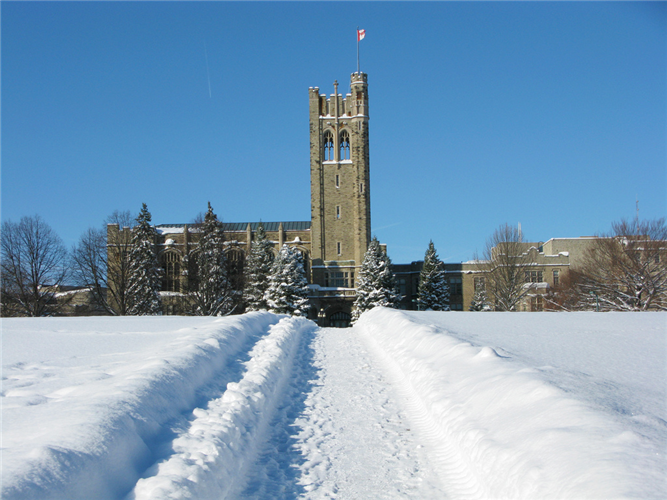 The gym when it's busy
You just want to run on the treadmill. You go over to the gym, tap your student card, and suddenly you're equal parts overwhelmed and afraid — there are huge men everywhere. You try to find a machine, but no matter where you turn in this tightly-packed building you're met by protein powder-guzzling students who have been here for hours with no intention of leaving anytime soon. Getting a workout in when you hardly have room to breathe? No thanks.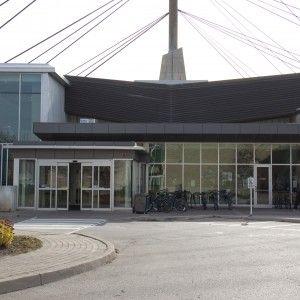 The prices at the campus grocer
All you want is the ingredients to make a grilled cheese sandwich when you get home. Suddenly, you're handing the cashier $40 and trying not to weep.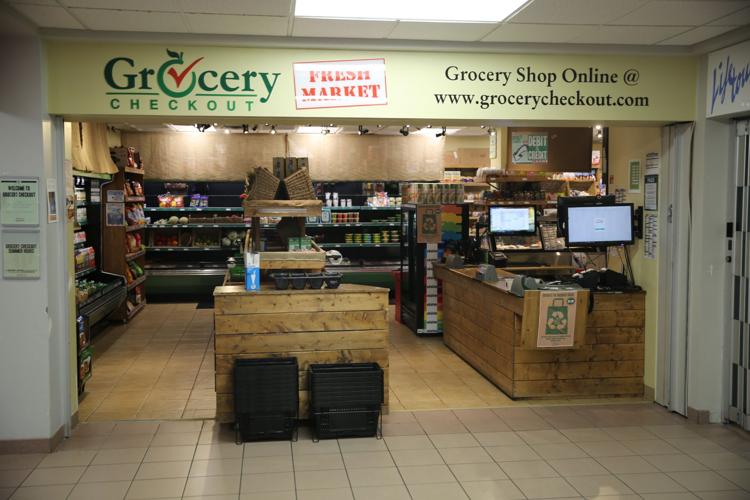 UCC congestion
You have twenty minutes between classes and you're hoping you can grab a quick lunch from Tim Horton's. Think again — the line alone will take at least forty minutes to get through. Is it worth showing up to class late with a bagel? Probably.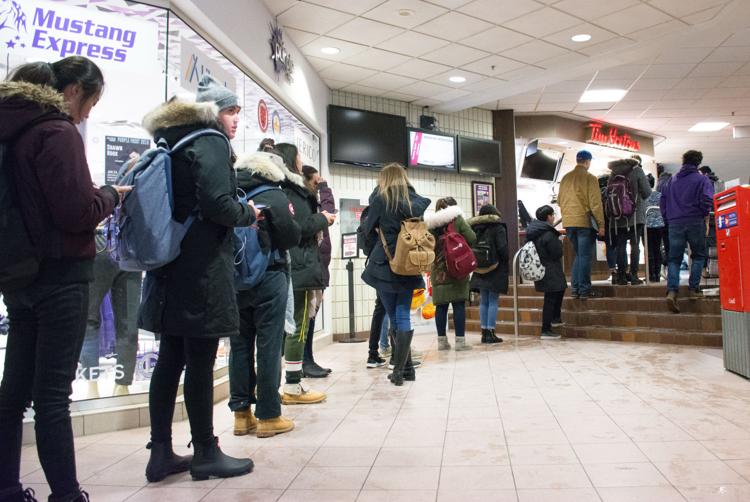 FOCO/Purplefest
A few years ago, Western moved Homecoming in an attempt to curb campus partying. The result? Students partied harder, retaliating by throwing a block party dubbed "Fake Homecoming", or FOCO. To the dismay of London police and campus administration, FOCO has become an annual (and dangerous) affair. Your tour guide is unlikely to mention that — especially not in front of your parents.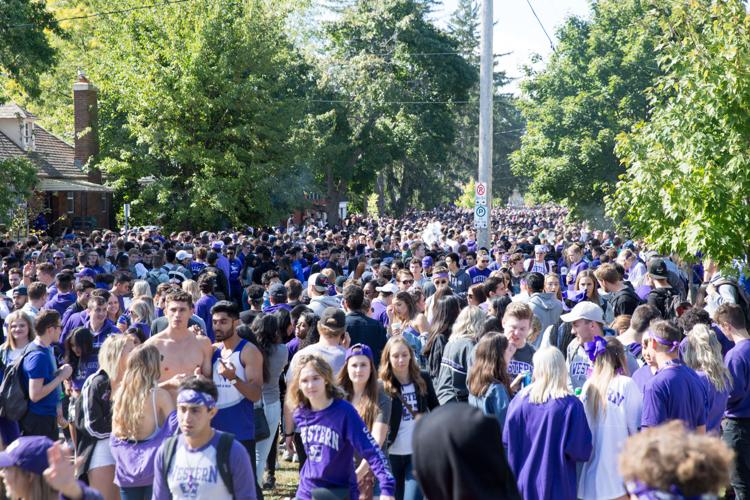 The empty bleachers at football games
Between SAO and OWeek, it seems like our school spirit is spent by the time that football starts. But real school spirit, if you have any, should be put towards your fellow students, not residences and faculties. After all, if we can care this much about the Toronto Raptors, we should try to care more about the Mustangs too.