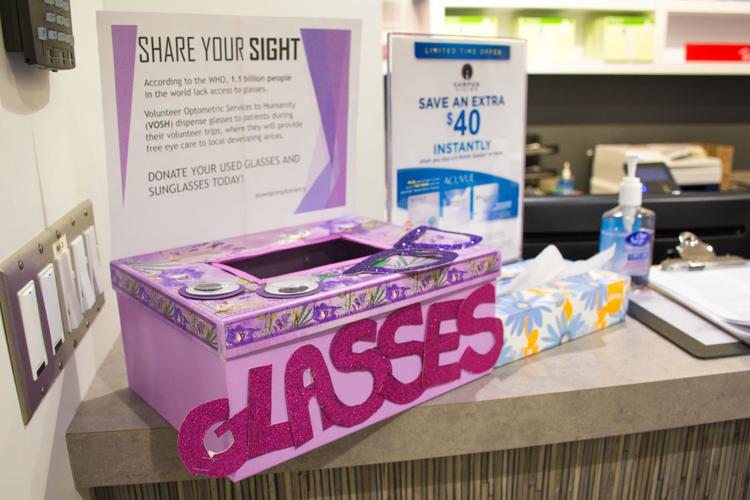 Imagine not being able to see the world as clearly and vividly as others see it; according to the World Health Organization, over 1.1 billion individuals experience this problem as they don't have access to glasses or eye-care.
"The Pre-Optometry Club is a close-knit club, where students who are interested in optometry, even if they are not sure they want to do optometry can talk about the profession, the schools, and a place to share our passion for the eyes," explains Tina Lin, president of the Western Pre-optometry club and fourth-year honours specialization in neuroscience student.
Since Feb. 25, the Pre-optometry club has been collecting prescription glasses from donation boxes on campus. The venture was done in collaboration with the Volunteer Optometric Services to Humanity to provide glasses for those in developing regions who do not have access to eye-care.
"We could make it about volunteering and giving back. It was great that we were able to reach out to the students," says Krishsayi Mathanaruban, vice-president of events of the Western Pre-Optometry Club and fourth-year medical sciences student. "Really it is just being able to give back to the community."
Students can donate both prescription eyeglasses and sunglasses that are in good condition at various drop-off points on campus. 
"One of them is located at the front desk of Weldon library, another one is located at Campus Vision, in the basement of the UCC," says Lin.
The glasses collected will then be sent to VOSH at the University of Waterloo School of Optometry and Vision Science, where they will be delivered to developing countries, for those who need corrective lenses. VOSH delivers these glasses on trips to places like Ecuador, Mexico, Haiti and Jamaica, among others.
"I want to encourage people to donate their glasses. I think with us in this society, it is very easy to take our vision for granted. Having poor vision can really affect your quality of life," affirms Lin. "I think it is very important. Glasses are expensive and I really hope people will consider donating them instead of just tossing them out or just letting them sit around in their house."
Donations are being collected until April 1.