Claire Davison sat in a classroom and started writing the wrong exam. She filled out the first page of the scantron before realizing her mistake. Instead of dwelling on it for too long though, she took to Instagram to make a post about it.
But this post wasn't made on her curated Instagram account, it was posted to her private "Finstagram" under the alias "Clizzle" and featured a grainy, close-up selfie with unabashedly honest text.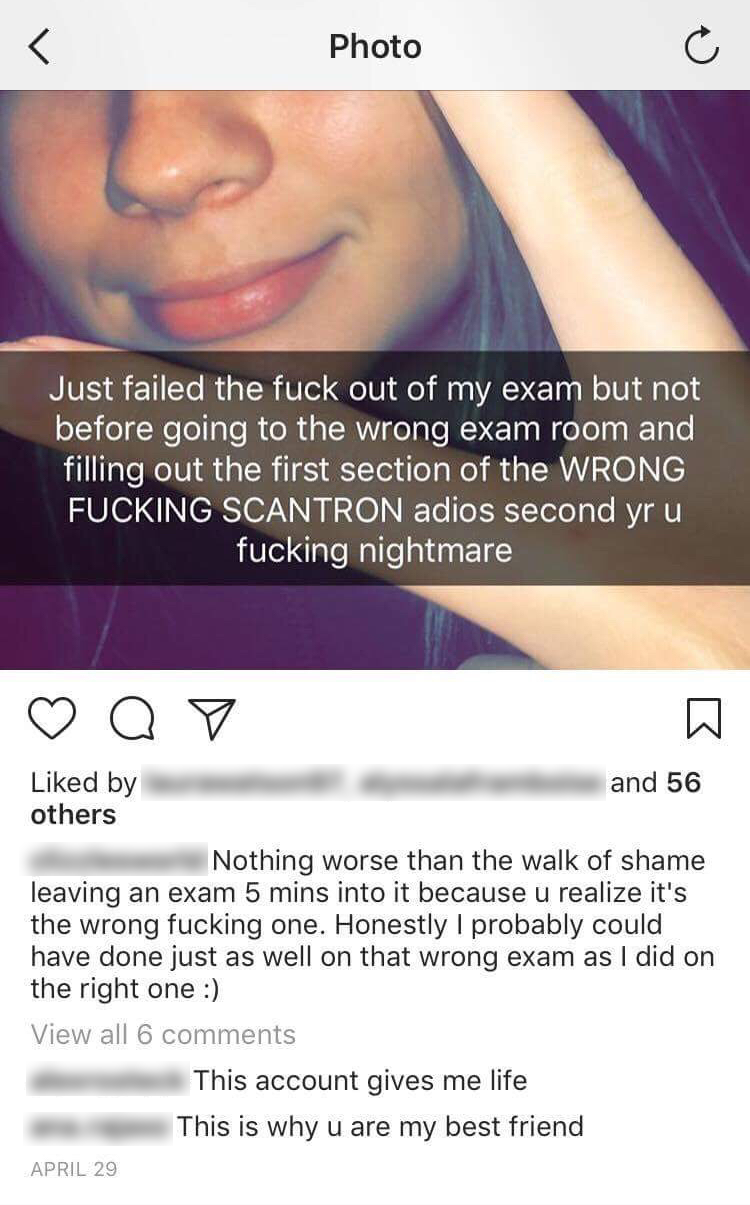 "My Finsta is just like straight up me roasting myself," Davison, a third-year social science student, admits.
Finstagram, or "Finsta", is wordplay for "fake Instagram" and has the opposite premise of the popular photo-sharing app. Instead of a selective social media presence — like posting infrequently and especially never more than once a day — Finsta users happily spam their private list of followers with inside jokes, memes and selfies that are usually unflattering.
"I feel like on my real Instagram it's a lot more pressure," says Alyssa Wall, a second-year criminology student. "You can't just post anything; you have to post good things that will get a lot of likes. I say I don't care, but you always care."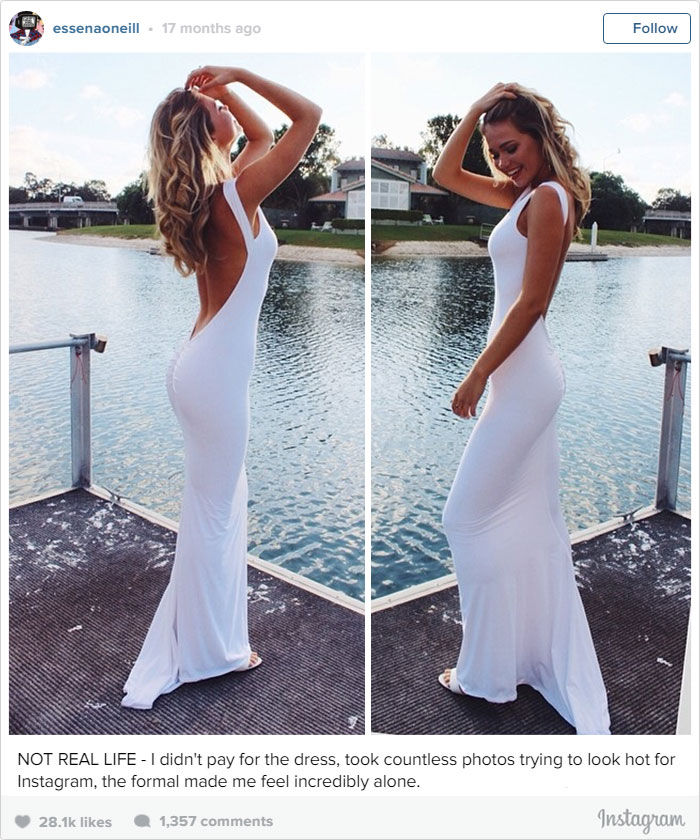 In line with the Finsta trend, some Instagram users have spoken out about the inauthentic reality of their posts. Australian Insta model Essena O'Neill changed the name of her account to "Social Media Is Not Real Life" and began re-captioning her photos to reveal the truth behind the "perfect" veil.
What is light-hearted, self-deprecating humour on Finstagram is actually a coping mechanism according to Davison.
"Second year was a really bad year, so it was kind of nice … to be able to actually just peace the fuck out of it with a joke," Davison says. "Honestly when I post to Finsta, I end up feeling better about myself because it's just so me, and it's fun." she adds.
This transformation in social media from curated to authentic material appears to be a refreshing new handle on Instagram's online community.
#StatusofMind, a 2017 report conducted by the Royal Society for Public Health studied multiple social media platforms including Snapchat, Twitter and Facebook, reported that Instagram had the biggest negative impact on mental health, especially among young women. The primary reasons cited were increased levels of anxiety, depression and negative body image perception.
At surface level, having a "perfect" Instagram aesthetic might not seem to be a leading cause of stress, but the insecurity, self-doubt and fear of missing out that ordinary Instagram accounts instil has led students to seek Finstas as a new platform for self expression.
Alyssa Wall and her friend Alexa Maude, also a second-year criminology student, created Finstagrams to enjoy the freedom of posting without having to worry about the photo and caption quality.
"For my real account, I feel like I try to project a certain image of myself," says Maude. 
Ironically, this new era of fake Instagram pervades more realness than most social media platforms.