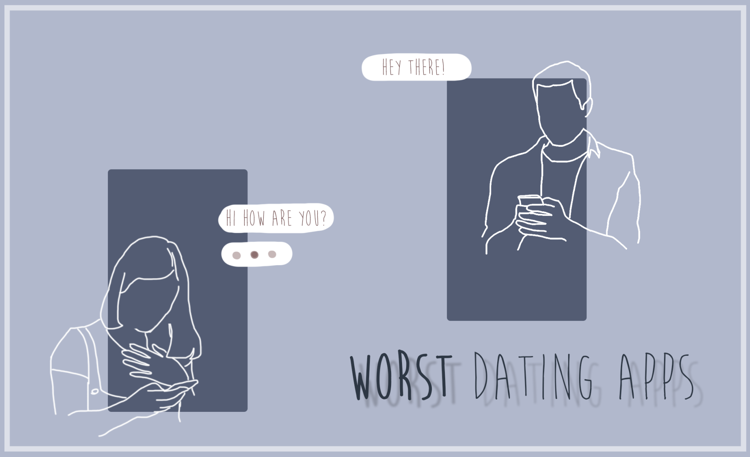 Tired of swiping? Want some entertainment to spice up your life?
Online dating: the redundant and laborious task of swiping through profiles can be a mind-numbing chore. Many of us have been there.
Here are some of the absolute worst dating apps and sites to try (or not).
Love a Prisoner
Ever wanted to date a rebel? Interested in pushing yourself out of your comfort zone? This dating site brings that to the next level.
This is the top dating site to find your perfect match with someone who is currently incarcerated. Can't get much more dangerous than that. 
In terms of features, this site allows you to search by profiles and different types of prisons. This search function is perfect if you have a specific prison in mind, for some reason.
Just beware their disclaimer before sending anything out: "We strongly recommend that you take appropriate safeguards communicating with the people you meet through our service."
Nice.
Beautiful People
As the old adage goes, beauty is in the eye of the beholder. On the contrary, Greg Hodge, the founder of Beautiful People, would disagree. This app was purely designed to make sure only "beautiful" people interact. 
To become a member, you must create a profile with a picture, and then members of the website's community vote on whether or not you're attractive enough to join.
This site is notorious for rejecting many, and giving people tips about how they can improve their looks. Currently, this site has rejected 7.5 million applications, and has purged 3,000 app users for "quality control."
Further, you can choose what kind of relationship you are looking for: business networking is included, allowing you to ensure that all your employees and employers are seductive. Real professional. 
As a final and important note, the website design looks like your computer may get a virus.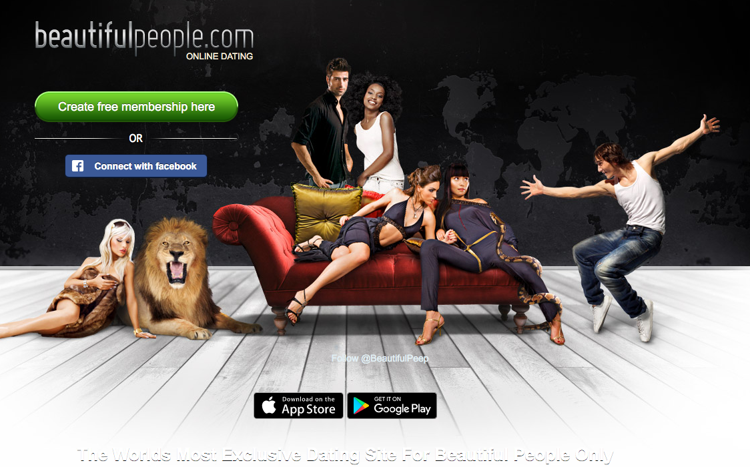 Plenty of Fish dating
If you're looking for an average dating app, this is about as average as they get.
Welcome to the Superstore of all dating apps. This name lives up to its promise: a wide selection of mediocre quality — everything about this site is average. 
Flooded with sketchy options and improperly matched profiles, this site has been hit-or-miss for many. It is barely memorable, having no unique functions, unless you count the cute, childish user interface. 
Want a conversation? POF is great for that. But for matching quality, this is not the app. Priding itself on being the app with the most conversations, they claim this title.
Cute but unsophisticated, POF doesn't exactly scream "I want to date."