Gregg Wolfe sits at a bar — it's decked out in colourful guitars, chandeliers adorned with skeleton figurines and bright Day of the Dead murals along the walls.
This is only a taste of what the Wolfe brothers' newest restaurant, Los Lobos, has to offer aesthetically. Just when it seems as though the place can't get any more visually stimulating, Gregg offers a behind-the-scenes look at the menu.
Behind the bar, drinks are prepared with flaming oranges and fresh syrups. In the kitchen, an array of hand-crafted tacos are topped with unique Mexican fare — everything from classic guacamole, pico de gallo and chicken to scallops, beef cheek and pork belly. 
So far, the Wolfe brothers own three restaurants in London: Los Lobos, The Early Bird and Wolfe of Wortley. While the restaurants are wildly different from the other, they all tap into a common impulse: the urge to pull out your phone and document a one-of-a-kind dining experience.
"The fun part for us is coming up with something new each time and being able to bring something new to the table in the city that we call home," Gregg says.
The Wolfe brothers' eateries not only give Londoners something different to try, but also reveal a shift in the restaurant industry: a shift toward Instagram-worthy décor and dishes.
From bands to bars
Before the Wolfes had students lining up to take photos of The Early Bird's pop art or Los Lobos' elaborate tacos, the brothers were serving up a different kind of experience: music.
Touring the world, Gregg played bass guitar in a band called Latefallen and Justin sang in a band called Thine Eyes Bleed.
"We would hit the road, touring many months of the year. And then, after a few years of doing so, we realized how much we had learned in the [food] industry," Gregg says.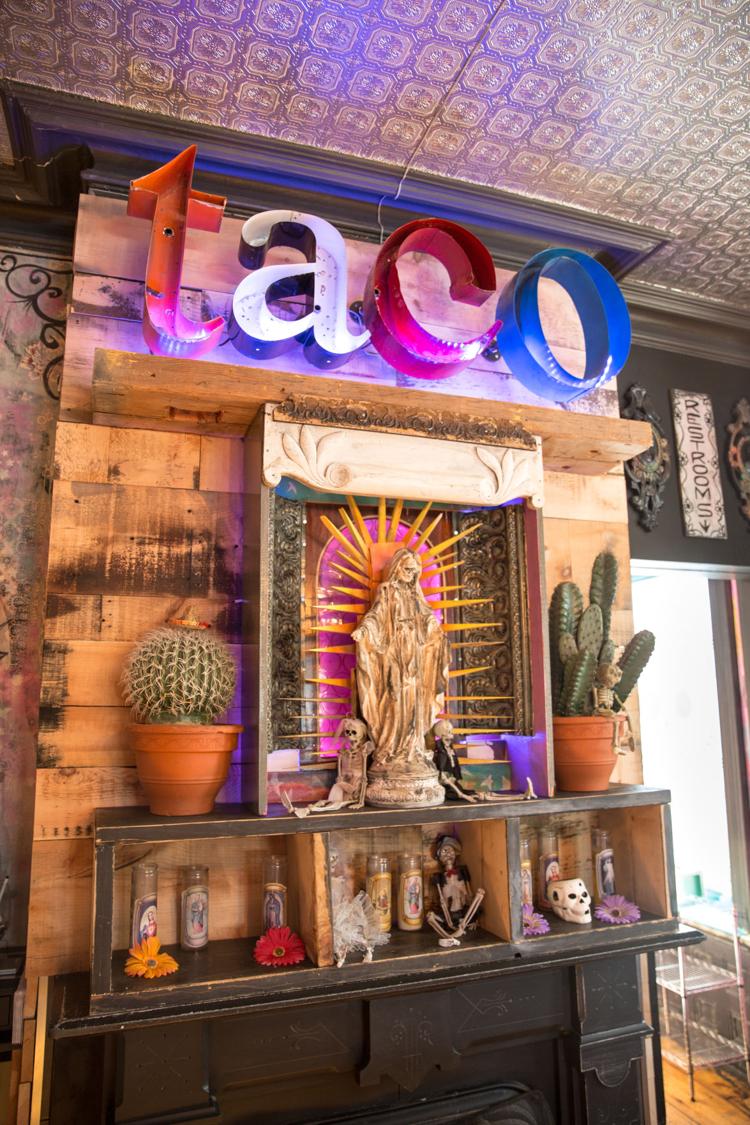 In 2009 the two brothers decided to pool their culinary knowledge and start a business. Their first endeavour was a bar called Night Owl. It was a small location with an edgy vibe, but it soon gave way to the Wolfes' second, more popular venture next door: The Early Bird.
Located at 355 Talbot St., The Early Bird, became one of London's most popular breakfast spots with its hot pink walls studded with music posters, guitar picks and souvenirs akin to what one might find strewn across a rock star's dressing room. There's even a Hawaiian-themed bar in the back.
The menu also packs a punch: popular items include chicken and waffles, toad in a hole (poached egg and avocado tempura in a thick slice of bread) and the fat Elvis (French toast, peanut butter, bacon, fried banana and maple syrup). 
The Wolfe of Wortley was born shortly after.
The Wolfe brothers' restaurants
Listed among the country's best 30 new restaurants of 2017 by Air Canada, Wolfe of Wortley has a completely different aesthetic, attracting foodies with its posh menu.
While Los Lobos and The Early Bird boast high-energy atmospheres, Wolfe of Wortley is a casual fine dining venue that features a menu of small portions with creative flavours and unique combinations, unexpected mixes like brussel sprouts with grapes and walnuts; chicken liver brulee with apple; or duck topped with pumpkin spice, raisins, carrots and almonds.
No matter which of the Wolfes' restaurants, the chefs and bartenders passion that goes into their food and drink is apparent.
"It's the best company I've ever worked for," says Los Lobos day chef, Tim Drew, while adding beet and cilantro garnish to a tray of stacked tacos.  "I think the city's blessed to have dudes like [Justin and Gregg] and their restaurants."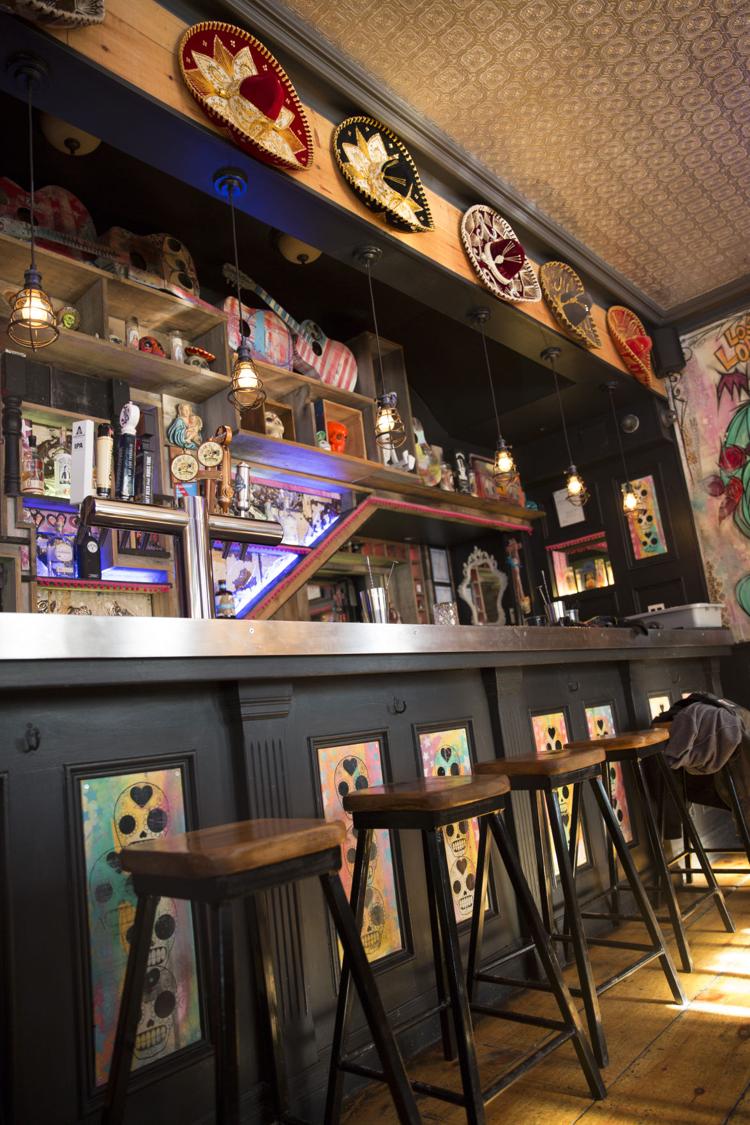 According to Los Lobos bartender, Mathew Bourgard, the Los Lobos lime margaritas and #notmypresident cocktail have become most popular, no doubt due to their aesthetic appeal and catchy names. But among classic favourites are specialty drinks with ingredients like spiced and avocado-based liqueur, complemented with freshly made syrups. 
Justin admits that creating Insta-worthy menus and restaurant spaces was never something he and Gregg set out to do. It's merely taken root as they've set out to create unique dining experiences around the city.
The photo frenzy these unique restaurants are generating though, speak to a larger trend at work among restaurants that increasingly ties their popularity to how well they translate on social media. 
Appealing to millennial foodies
The attention Los Lobos has received from students in particular suggests the Wolfes' iconic use of eye-catching décor and unique food combinations have become must-tries and Instagram-able events. This suggests classic meals are falling out of favour in an era where more creative food dishes are seen as visual art to be shared on social media.
Restaurants like Sweet Jesus in Toronto are profiting off a niche market of instagramers seeking out the most impressive #foodporn picture, and it appears London may be close behind. 
"It's a free form of advertising, and it's an honest form of advertising," Gregg says. "It's not like we're paying to run a radio ad and telling you it's awesome. Someone's coming in, they're trying it for themselves, and they love it so much or they think it's cool enough that they decide they're going to take a picture and share it with their friends."
Third-year psychology student Kyra Karakatsanis and third-year bachelor of management and organizational studies student Dyllen Colby went to Los Lobos together for a friend's birthday and were impressed by the space's attention to detail.
"My friends and I all had Instagram stories and Snapchat stories with our food or drinks [and] décor, and we all included the location," says Colby. "Subconsciously we wanted people to know we ate at such a trendy restaurant."
Colby was impressed by the displays that were meant to represent gravesites as seen on Day of the Dead and the paintings that cover the walls — which Gregg explains were done by friend and artist Stu Andrenelli.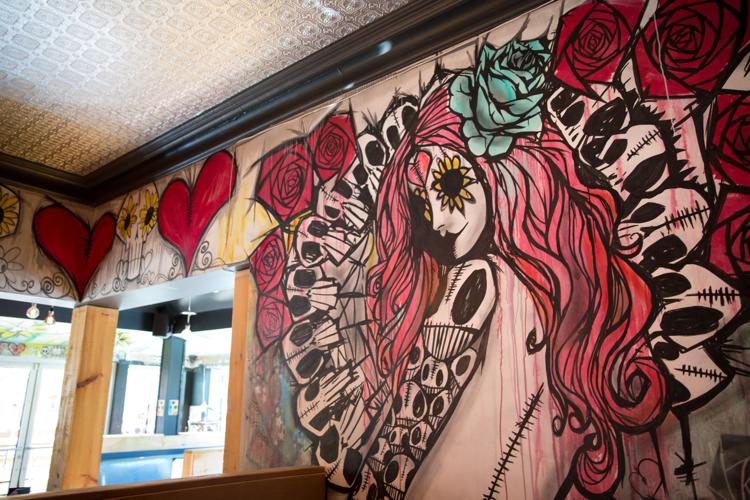 "We've definitely noticed at The Early Bird and now Los Lobos, one of first things people do is pull out their camera and [start] taking pictures," says Justin.
According to trends within the food industry, the drive to seek out Insta-worthy locations among millennials and young adults is growing.
A recent article in The Verge unpacks how "Instagram is pushing restaurants to be kitschy, colorful and irresistible to photographers." On a London scale, the Wolfes appear to be accomplishing exactly that. 
Verge writer Casey Newton argues that "ultimately, restaurants are in the business of making memories, ... and photos are the way that we store them."
This implies students or young adults are more likely to seek out eateries that value atmosphere and experience as much as good food.
"Trendy is in," says Colby. "Our demographic would much rather eat at a place where we can get a cool picture than somewhere with bland boring walls."
Karakatsanis adds to this, recalling Los Lobos as a restaurant you'd find in Toronto, describing the atmosphere as fun, edgy and different from what you'd normally see in London. That's not surprising given the Wolfes' tendency to focus on atmosphere and first impressions.
"The focus behind our restaurant group that we're now building is just starting to bring new, fun concepts to London," says Gregg. "[But] social media is a very powerful weapon right now ... so it's something you always sort of have to keep in mind."
Looking forward
Gregg and Justin reveal they have two more locations in the works, including a re-opening of the Night Owl. The bar-turned-cocktail-lounge will be located on the second floor of Los Lobos in early December.
"It's got this Victorian kind of edge to it as far as the décor goes," says Gregg. "Damask wallpaper and bold chandeliers."
He adds that there will also be a speakeasy feel to the bar, complete with a hidden back entrance and limited seating.
The Wolfes have also recently bought the bakery next to Wolfe of Wortley as well.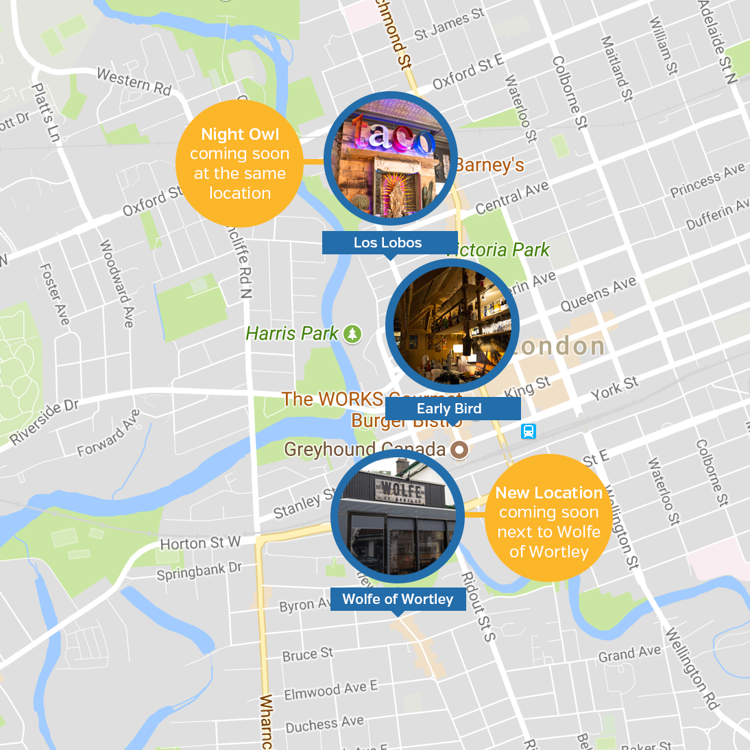 "We're kind of keeping the concept under wraps right now," says Gregg. "But it'll be another little food and drink spot: a new concept again."
As the variety of restaurants, like those owned by the Wolfe brothers, continue to build around the city, students will gain more ways to satisfy their taste buds and their followers. As this industry trend suggests, don't be surprised if London becomes a host for eateries targeting the modern student who's looking for more than just a bite to eat.