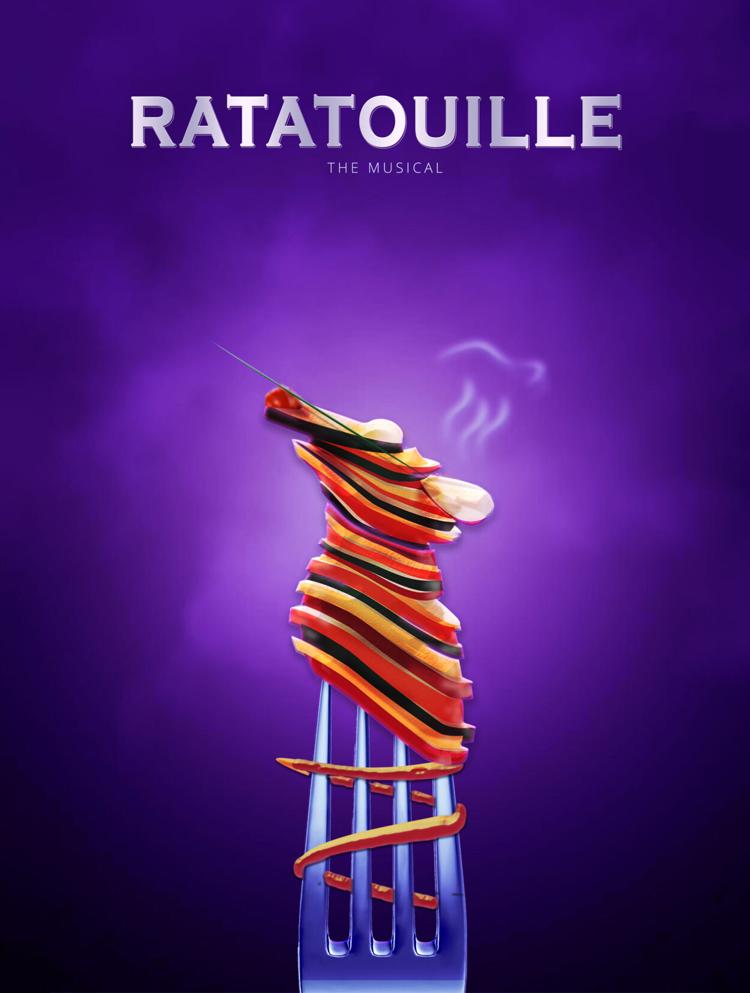 "Remy, the ratatouille, the rat of all my dreams! I praise you, my ratatouille, may the world remember your name."
For Western University students on TikTok, this audio has been heard and shared for months.
"Ratatouille the Musical," based on the 2007 Disney-Pixar film Ratatouille, about a rat who dreams about becoming a Parisian chef, has brought TikTok users around the globe together — creating songs, choreography, costumes and set designs for this fictional musical.
What began as a quarantine project has now turned into a TikTok phenomenon, with the hashtag #RatatouilletheMusical accumulating over 90 million views since its inception this summer. The fanfiction musical gained recognition from Disney on Broadway on Twitter and Disney Parks created their own TikTok in the newly-constructed Ratatouille ride at Walt Disney World as a sign of acknowledgement.
Playbill even announced Wednesday that Seaview Productions is releasing a filmed concert of the musical on new years day.
"I first heard the now-famous closing anthem to the Ratatouille musical a month or two ago and I just figured it was another way of meme-ing the movie," writes Marlaine Ramoodith, first-year health science student and social media commissioner for Theatre Western. "I thought it was funny, and the original movie is inherently comedic, no matter which way you spin it. I mean, come on. It's a rat who puppeteers a human by his hair."
Jacquelle Sutton, third-year linguistics student and stage manager for Theatre Western's winter performance of Drink to Me Only, didn't expect Ratatouille the Musical to be as successful as it is online.
"Honestly, my first reaction was that I was amused and I didn't think anything could come of it. It was just people in the comments going 'keep up with the creative concept' kind of thing," she says. "There's so much talent on [TikTok] ... I truly think we could create a musical entirely on [it]."
For Cobourn Sands, fourth-year English language and literature and theatre studies student and Theatre Western commissioner, the magnitude of the musical only sunk in when a student performed a song from it at the auditions for this year's Purple Shorts.
"It is really encouraging to see how theatre lovers are adapting to [social media] and [are] able to witness and be involved with such a cultural change," Sands writes.
For many theatre-lovers, the lack of in-person musicals and plays has been difficult. London's Grand Theatre cancelled its entire 2020-21 season due to the coronavirus pandemic and Broadway will be closed until at least June 2021, putting thousands of performers out of work.
"I had to watch the theatre that I helped build and had been a part of its growing success for the past three year close with practically no warning," writes Alexandra Rizkallah, a second-year biology major and Theatre Western's director of promotions. "I think it is so important, especially now as people are more separated than ever, that so many around the world have come together to create this — almost entire — musical."
The TikTok musical reminds students that while quarantine has made many things impossible, it has also challenged creative minds. Many music courses have changed large aspects of their curriculum to make up for the lack of in-person performances.
"That audience-actor connection holds a lot more power than we think, and being without that experience has been really strange," writes Ramoodith. "Quarantine has been quiet without the sound of a curtain call or a chaotic rehearsal room."
While not the same as taking a bow in front of a live applauding audience, social media has proved that the future of musical theatre can be found online.
"From the recognition of the Ratatouille musical by Playbill, to the Hamilton film Twitter-storm ... we can't make the argument that social media isn't the future for musical theatre," writes Ramoodith. "You can literally create anything you set your mind to, and with the right community — like the ones on TikTok — you can shine some light on it."
"I want people to remember that we are finding ways to work around this, and theatre can't die," Sutton emphasizes. "The show must — and will always — go on."