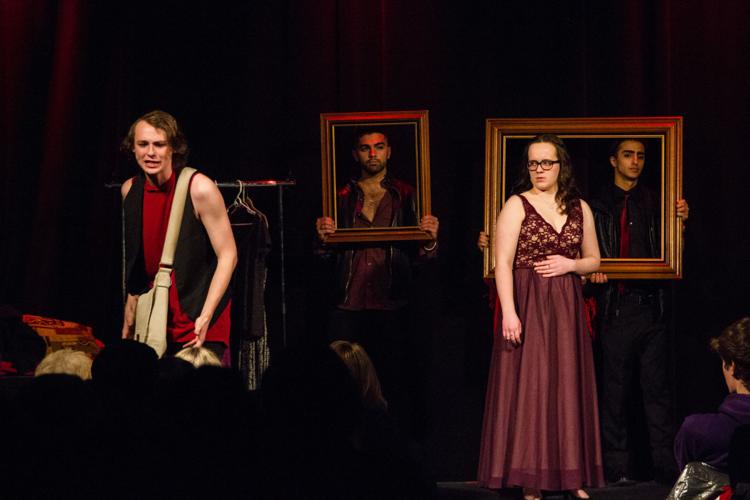 A line snaked out of The Wave, reaching almost to the staircase. Inside, faint, purple lighting clung to the chairs, the stage and the faces of waiting spectators. Purple Shorts was about to begin. 
For two nights out of the year, Theatre Western hosts a play festival; student writers, actors and directors gather to put on six one-act plays that exude infinite amounts of emotion and passion. With only a month to prepare, each production must pack everything into a mere 20 to 30 minutes. An impossible act? Not so. The event was a hit, with many sensational, thought-provoking productions — at a glance, one wouldn't know they were all done by students. 
"Extravaganza … I'm trying to think of a good way of saying chaos — like chaotic good — and passion," said Alexandra Rizkallah, a first-year general science student, executive producer and stage manager, describing Purple Shorts.  
During the first night, two out of three of the plays, Maiden Voyage and The Voices, touched on sensitive subjects, such as identity, mental illness and substance abuse, while the third play, In 3..2..1, was a comedic episode that lightened the mood. The first two presented the narratives authentically, with the actors channelling personas that were violent and tentative.  
"Something I thought was really important was portraying a character that was clearly violent, regardless of whether he was medicated or not — and that was due more in part to who he was as a person — and somebody who really blamed their problems on external factors, one of which was mental illness," said Liam Cronin, a third-year student in political science and the lead actor in The Voices.
"[I was] extremely nervous, probably the most nervous I've ever felt for a role — I had to play a really broad range of emotions. I took about an hour to prep, get into the head space," he said. 
The second night of Purple Shorts started as the first night did: nervousness and excitement intermingling, drinks in plastic cups and dim purple lighting. 
The three productions from this night varied in their genre, ranging from serious, to comedic, to fantastical.
"[The directors] have put so much effort and time and passion into these projects and all the actors have been great, as everyone has really committed," said Rizkallah.
Like Hell began the night, tackling issues of suicide and its implication on afterlife.
Shakespeers took a different approach, with points of comedic extreme as it focused on the friendship between two hosts of a radio talk show.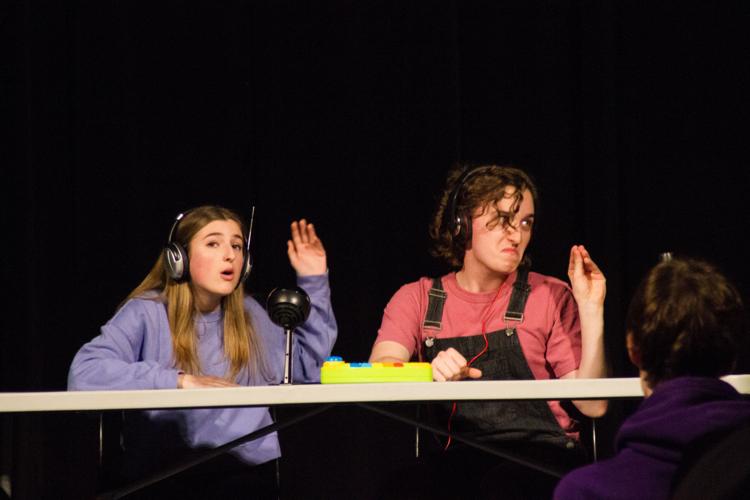 The last play of the night, Anne's Demons, was a more intricate, fantasy-driven narrative. The actors took on the roles outside of the conventional, including demons and distraught royalty.
"As a theatre company we're full of passion … what makes us so engaging is the people that are passionate and love making friends and having good memories. That's why I do [Purple Shorts]," said Joshua Patrick, a fourth-year music student, the artistic director and coordinator of Purple Shorts.
A success? If the final applause was any indication, the festival was a success, and then some.