The tea? Hot. Hair? Grander than yours. Jewelry and headwear? Elaborate. These aren't just for Queen Elizabeth II. 
There's are new monarchs in town.
The Forest City is their stage, their performances are more than polite waves and they reign over their empires: applauding audiences. 
Fifteen-year-old Miss Shaneen, also known as Leon Gray, has been strutting in her heels and expressing herself as a drag queen for almost two years. Now, she's beginning to see a huge shift as drag is finally starting to have its big break in London.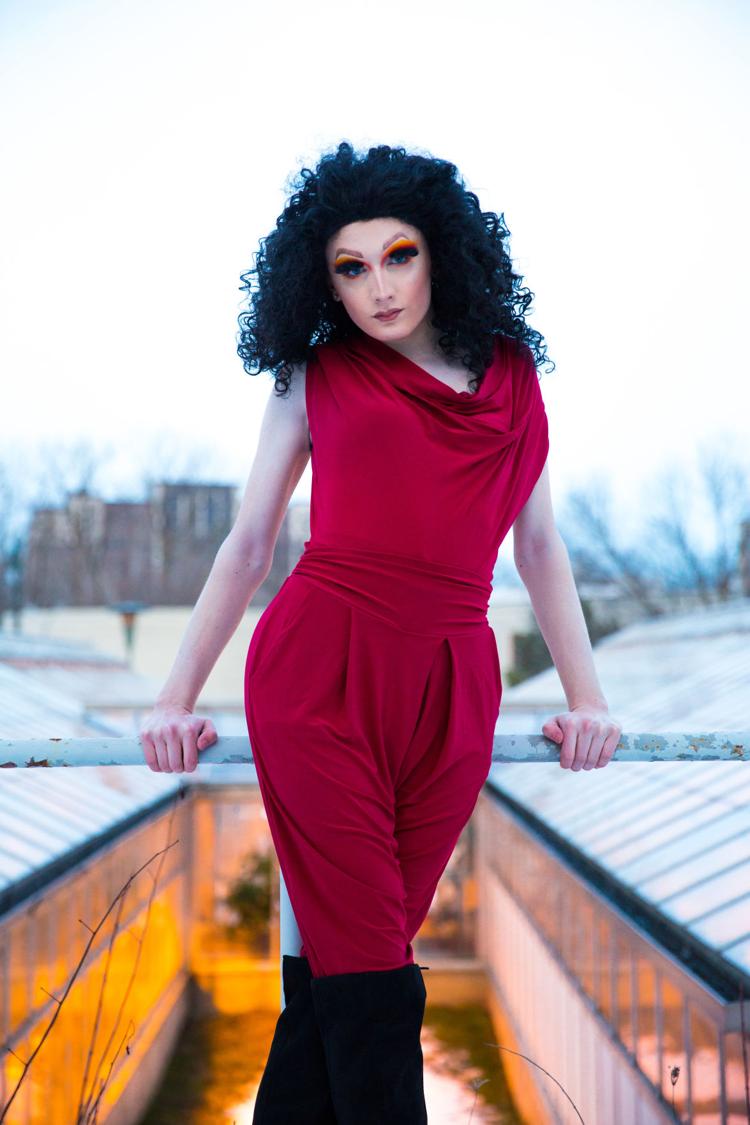 "[Drag] is going to be the new big thing," says Miss Shaneen. "It's changed because you don't see just gay people or lesbians. You're starting to see more straight people come out, because they're starting to see something different, so it's bringing in a whole different community to it."
Before it was mainstream in London, Miss Shaneen watched makeup tutorials on YouTube and learned about the drag world through the online community. Now, she's inspiring others and opening up the city to drag culture, making it more accessible to those who are just starting out in drag.
What London is seeing now is a growing, supportive community where drag queens are helping each other out, recognizing that they are family after all.
"[The drag queens] are really supportive," says Miss Shaneen. "If there's something going on, they're always there for you, and they're always going to have your back."
When Miss Shaneen first started drag, her family was supportive, but they didn't know where to start. So they decided to call on a London drag veteran: Lita Von Sleaze.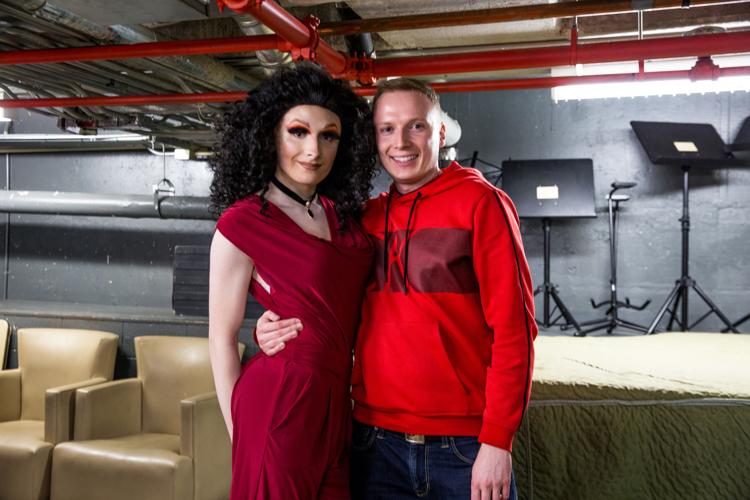 "Her mother reached out to me," says Lita Von Sleaze, or Leighland Weldrick, who is coming up on her fourth year doing drag. "From everything from teaching her how to tuck to eventually booking her for a show, and the first time I ever saw him as Miss Shaneen on stage, it was insane. Just tons of energy."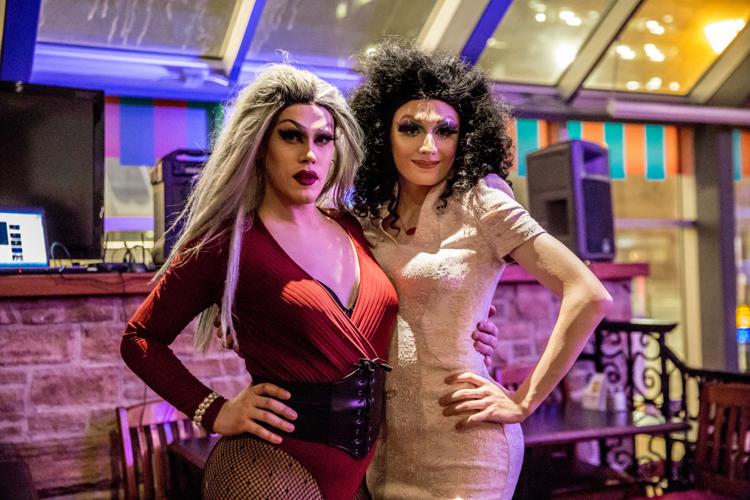 A little less than five years ago, London didn't have a huge drag scene. So it was up to a few queens, including Lita Von Sleaze, to expose the community to what it was all about.
"We're very much like glorified strippers," says Lita Von Sleaze. "We perform better when you tip us; we wear the same heels. More than anything, it's just an expression of art. Some people have a canvas, some people use paper, I use makeup and my face."
Three years into Lita Von Sleaze's drag career, drag culture has exploded in London, and it's continuing to evolve.
"I think the biggest change is that a lot of people are seeing it now, especially younger kids, and they're coming out and they're doing it," says Lita Von Sleaze. "When you see that happening, it pushes you to want to go further."
But with this new "art form" popping up in London, which Lita Von Sleaze describes as a usually conservative city, there is still resistance with taking drag as a serious career.
"Specifically with London, a lot of the bar owners here are straight. They're not regularly exposed to drag or gay culture or anything like that so to book shows is sometimes a little bit difficult, and then when you do find a venue that's willing to book a show with you or host your event, it's really hard to get them to pay you what you're worth," says Lita Von Sleaze.
Even the young Miss Shaneen realizes these challenges, but with her growing confidence and the help of her drag moms, she's able to recognize how rewarding drag can be for her.
 

 

 

View this post on Instagram
"When I'm on stage, I feel nervous because I don't know how the crowd is going to act," says the young drag queen. "But usually when I get into the song, I feel like there's something in me that's trying to let go, and it's really fun to see everything happen at once."
Drag is definitely empowering for a lot of queens in London. Lita Von Sleaze feels like she can say things that she wouldn't normally say as her male self. She loves the transformative aspect of drag because it opens up a whole different world of things and opportunities that she would never pursue otherwise.
But with this shift bringing a more diverse group of people into drag culture, gay men and women and trans individuals are coming into the spotlight too.
"Anybody can sit in front of a mirror and do makeup, but can you go on stage, dance, sell a performance, host a show and not burn out after an hour and a half? That's what it's really all about, and there are people out there that are doing that, that aren't just men in dresses," says Lita Von Sleaze.
The queens of London are seeing a slow but growing acceptance around the city. But there's still a lot of debate surrounding trans people and women who are doing drag. As Lita Von Sleaze explains, the constant argument is that if you don't have to tuck or beard block, it's so much easier, and she says that's simply not true.
"I would love for different avenues to open up for different types of exposure, specifically for Canadians because we don't have any real representation on TV or anything like that right now," says Lita Von Sleaze.
It's hard to say whether we'll see more Canadian exposure, and until London's drag scene expands its runway further, queens will continue to serve their royal looks from their thrones in the Forest City. But one thing's for sure: they will always turn the party out.