On an endless night approaching the UWOFA strike deadline, campus sat around their computer screens — with memes our only solace. Images and jokes flooded Reddit threads and Western Facebook groups as students impatiently awaited the status of the potential strike, which would decide the fate of their impending midterms and upcoming due dates.
When they're not studying for their midterms, Western's best and brightest spend their time crafting the perfect, Reddit-worthy memes to bring together a community of confused, stressed, sleepless students to share a laugh. Now that negotiations seem to be moving more smoothly and classes are definitely not cancelled, take a break from last minute studying you thought you could put off until post-strike and take a moment to reflect on Reddit's best UWOFA memes.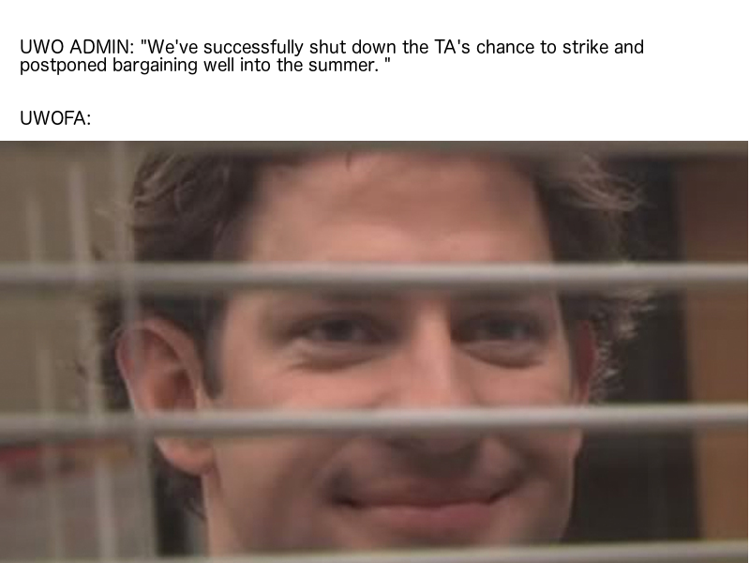 The only thing that students love as much as memes is The Office. Students favourite pop culture reference and their favourite joke combine effortlessly to illustrate what they image the UWOFA negotiations to be like. After a close call with the TA strike last year, students were weary of another strike approaching.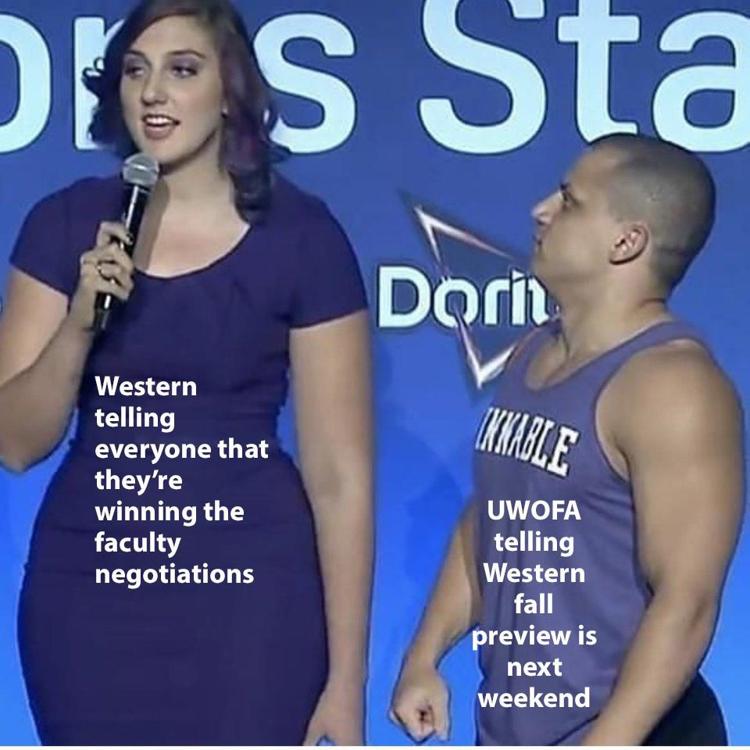 This meme reminded students of the publicity on the line for Western with the threat of impending strike. This meme shows a disgruntled UWOFA reminding Western of Fall Preview Day next weekend, during which Western opens its doors to hundreds of incoming potential students to get a taste of university life. Appropriately, everyone in the photo is wearing purple.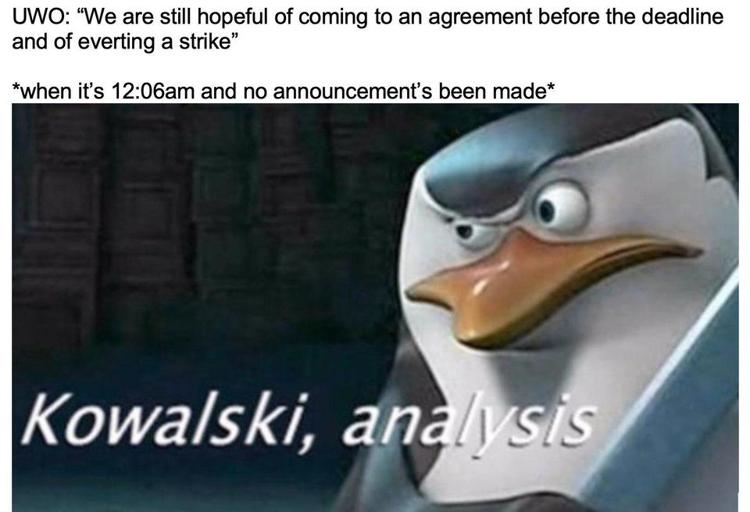 Minutes after the deadlines passed, students didn't know what to think. UWOFA cryptically tweeted at midnight, neither confirming nor denying a potential strike. To ease their minds in a time of confusion, students turned to a classic meme format titled "Still in the dark…" This meme hails back to a favourite childhood movie, reminding students of a time before the stress of an impending strike.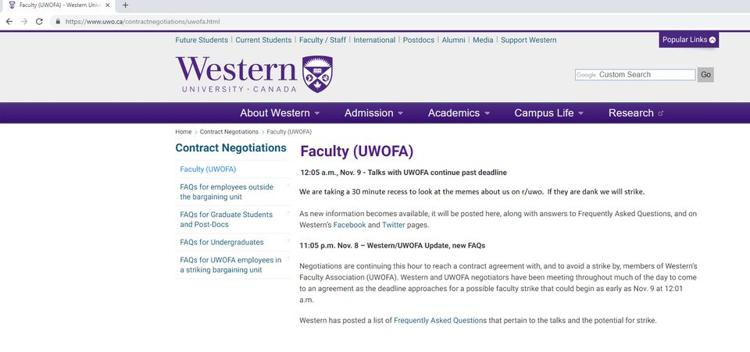 As students refreshed their phones in the Ceeps line, they came across this meme. This meme gave people a moment of hope, thinking that the negotiations had made real progress before reading the text of the photo. Although the lack of conclusion to the strike after the deadline kept people waiting, this meme kept them laughing. The self acknowledgement of the UWOFA memes on r/uwo gives a nod to the ingenious creators keeping the night lighthearted.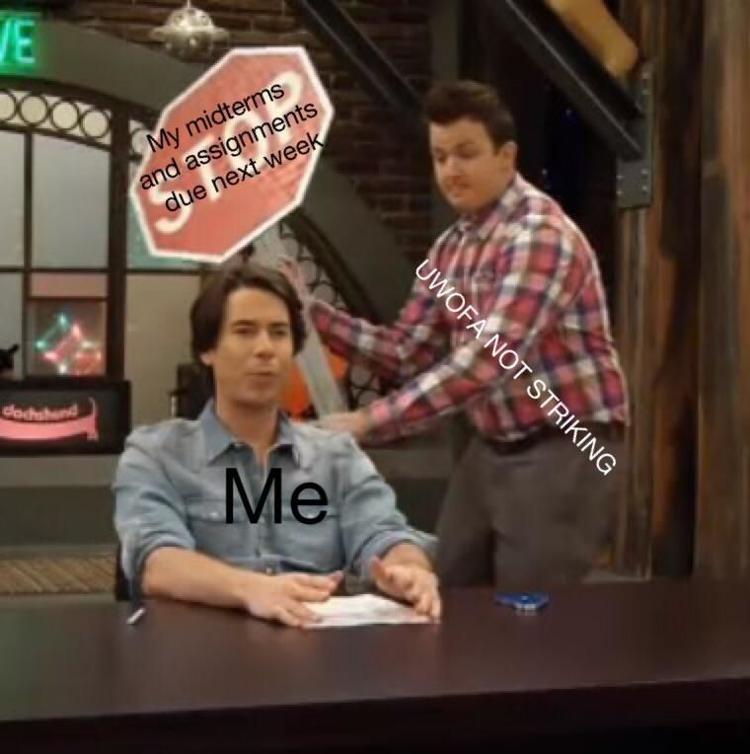 Finally, after passing the negotiation deadline, UWOFA announced that they had reached a tentative agreement. Although this means that faculty services will not be halted, many students relied on this strike to postpone midterms and instead make their way to Richmond Row. This meme, posted Friday morning to the UWO subreddit, brings together students who are surprised and disappointed by the lack of a strike.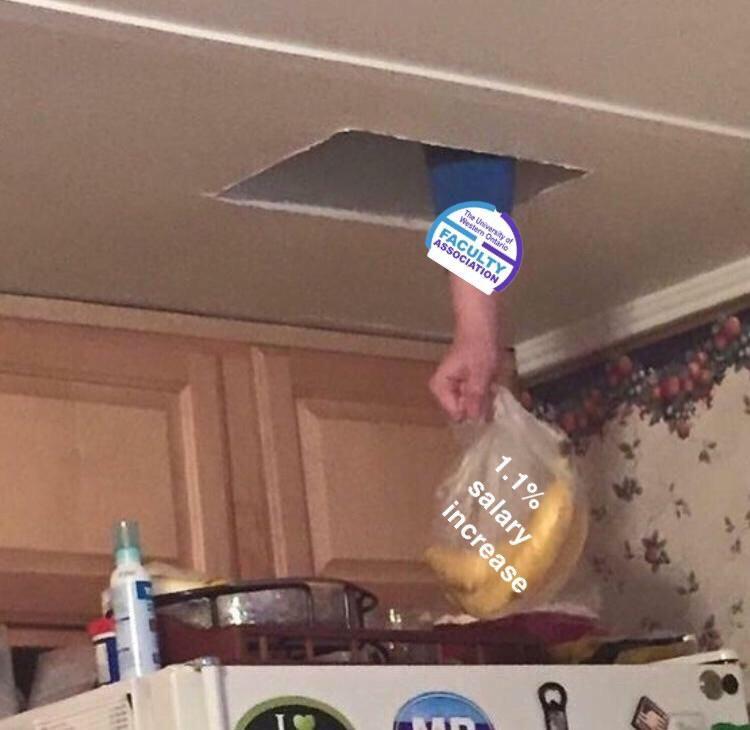 Although we still do not know the outcome of negotiations, these meme shows student speculation as to how the meeting concluded.