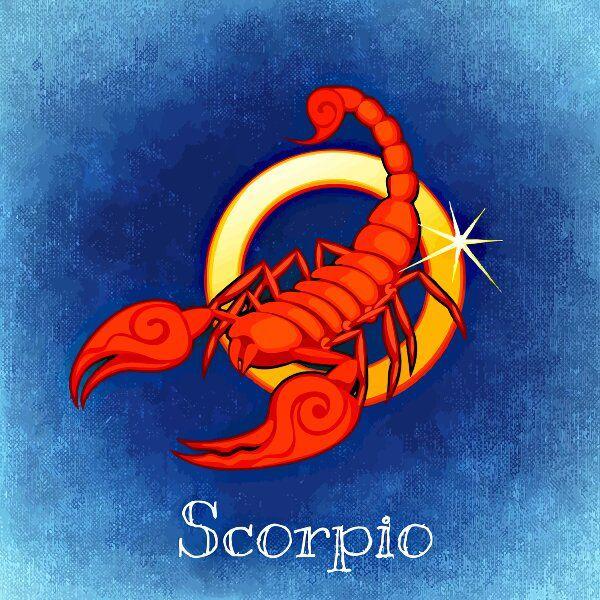 Aquarius (Jan. 20-Feb. 18)
The water-bearer is known for balancing their intellectual capacity with their desire for a greater good in their community. Aquarians are great at making, and keeping, friends; they also thrive in group environments. Aquarians also have the drive to achieve their goals, making them good at seeing their own future. 
Recommendation: Spend a night with your close friends and make vision boards. You love helping people and are able to see your own future — so why not help others see this? This is not only a great bonding activity but can help yourself and others focus and visualize your goals.  
Pisces (Feb. 19-March 20)
Compassionate, empathetic — this water sign cares tremendously about the people in their lives. Not only are they selfless, but they are also forgiving of others and tend to put others before themselves. Pisceans are also imaginative and add a little dash of fantasy into every part of their life through creative endeavours.
Recommendation: Take this night for yourself! You care so much about others, so let your self-love come through this Valentine's Day by doing something you love. Maybe try doing some painting or art: express yourself and treat yourself. 
Aries (March 21-April 19)
This natural-born leader is ready for anything that comes their way. Aries are known to be active, dynamic and impossible to ignore. If their life was a movie, it would be The Fast and The Furious. However, Aries often act quickly, making their decisions a little rash.
Recommendation: Valentine's should be a night to indulge interests. Perhaps get a group to go to The Rec Room or another arcade. Have some fun competing and maybe win a prize too. 
Taurus (April 20-May 20)
Taurus is represented by the bull, shown through its stubbornness and commitment. They are known to be loyal; they depend on their rational, resonable outlook on life. However, they are also able to appreciate the finer things in life, like cooking, gardening and art. 
Recommendation: You probably have something you have been wanting to do for a while — a meal to cook, art to make, a movie to watch. Well, just do it on Valentine's Day then! It will be nice to indulge your finer sense while also following through on an idea. 
Gemini (May 21-June 20)
This sign is most well-known for being two-faced. But that is not all that Geminis are; they are also fun and curious. They are known for being good communicators through all facets, like writing and movement. However, this day might be especially hard for a single Gemini, as they feel their other half is missing.
Recommendation: Don't let the blues get you down tonight! Find something adventurous that indulges your need to find your person. Try to find a blind date or go to a singles event. Maybe you'll find the one. 
Cancer (June 21-July 22)
Cancers are known for being family-centric, whether through actual family or through tight bonds with friends. They are sensitive and emotional, but in a way that makes them in tune with their emotions and those around them.
Recommendation: Being that sensitive can be quite a burden, and helping people can get tiring. You should do something that makes you feel at peace, like a nice warm bath. And since Cancers feel best when near water, a bath would make for a perfect night. 
Leo (July 23-Aug. 22)
Leos are natural leaders and tend to be warm-hearted. They are also funny, smart and kind, but they tend to be a little full of themselves — maybe for good reason. One flaw Leos can have is ignoring others for personal gain.
Recommendation: Valentine's Day could be the perfect time to reconnect with friends that may be slipping off your radar recently. Getting together and doing something fun could be a way to spend your night and to make sure your big heart doesn't hurt. 
Virgo (Aug. 23-Sept. 22)
Detail-driven and methodical, Virgos tend to ignore their feelings. They also seem closed off to people around them as they struggle to communicate their feelings. 
Recommendation: This Valentine's Day, you should do something to forget about the feelings you can't express. Do something that pleasures your detail side like an escape room, or, if you want to be alone, try a crossword. 
Libra (Sept. 23-Oct. 22)
As a sign who enjoys partnership, this day may be particularly hard. But their peaceful persona may help comfort others. Libras enjoy sharing, especially when it comes to a creative pursuit like music or art.
Recommendation: Try to organize a paint night or movie night with close friends. Your calming presence will help them while sharing with people close to you will bring you joy. 
Scorpio (Oct. 23-Nov. 21)
Scorpios are passionate, driven, assertive and active. They have big personalities, and they let you know all about it. They are driven by emotions and value honesty above all else. Scorpios want to see below the surface in people and love being the centre of attention.  
Recommendation: You should host a Valentine's Day party. What's better than fun games, wine and food to bring together you and your friends on this night?
Sagittarius (Nov. 22-Dec. 21)
Sagittarii are known for their generosity, optimism and motivation. This sign is ready for anything, anywhere. They love to travel because freedom is something they hold close to heart. 
Recommendation: Maybe spice up your week with a road trip. If you don't have a car, just try exploring somewhere new. It may be cold outside but winter wonderlands can be beautiful.
Capricorn (Dec. 22-Jan. 19)
This sign is also one that is practical and stubborn. However, Capricorns lean more toward being responsible. This often clashes with their love for material goods. 
Recommendation: Indulge your deepest desires. Do some online shopping. You may be practical but allow yourself to get something you will love.