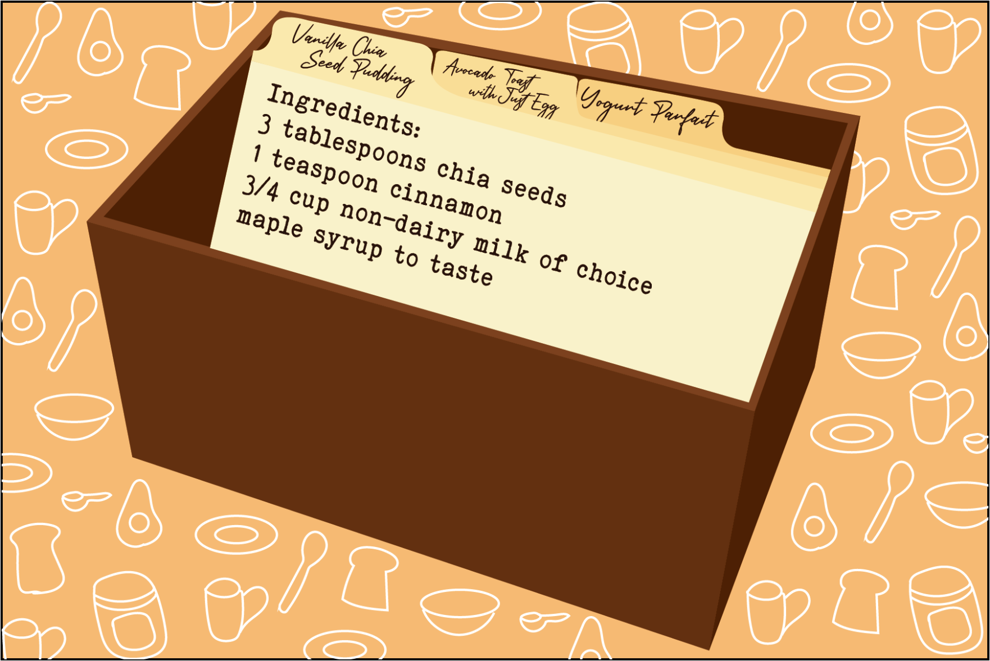 "You're vegan? So, what do you eat?"  
There's a preconceived notion that a vegan diet is highly restrictive, selective and boring — but this is far from reality.
These easy breakfast ideas are ideal for both vegan and non-vegan students to enjoy on busy school days, featuring some great finds from grocery stores local to Western University's campus.
Vanilla chia seed pudding
Ingredients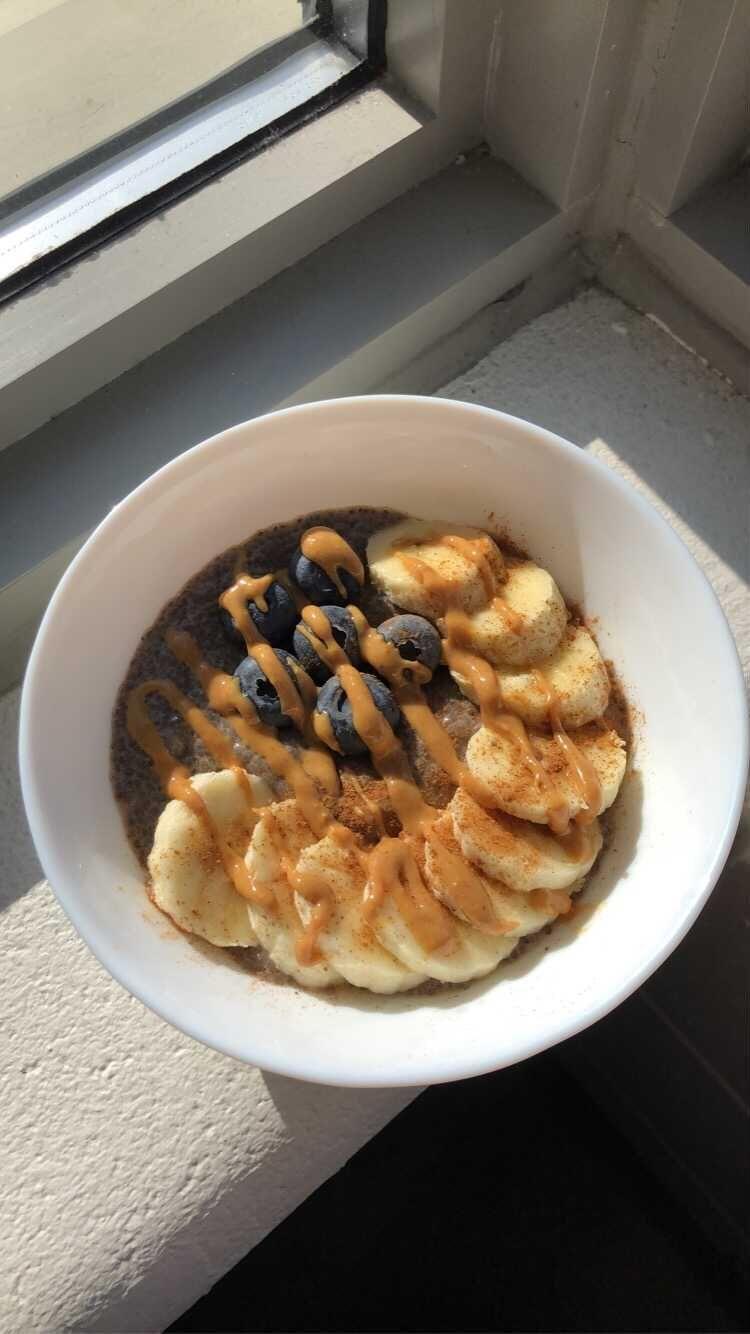 3 tablespoons of chia seeds 
1 teaspoon of cinnamon 
1 teaspoon of vanilla extract 
¾ cup of non-dairy milk of choice 
Maple syrup to taste
Directions
In a bowl or reusable container, combine all ingredients.

Mix well and refrigerate for at least one hour or overnight to achieve a pudding-like texture. Stir before serving.

Add your favourite toppings like chopped strawberries or banana, natural peanut butter,  jam, cinnamon or granola. 
Avocado toast with Just Egg 
Ingredients
Half an avocado
⅓ cup Just Egg, plant-based egg substitute derived from mung beans
Salt and pepper to taste
Lemon juice or concentrate (optional)
Sriracha sauce 
Directions
Mash half a ripe avocado on toasted bread and squeeze fresh lemon juice or lemon concentrate.

Pour Just Egg in a lightly oiled skillet on medium-low heat and scramble. Add salt to taste.

Top avocado toast with Just Egg, drizzle sriracha and enjoy.
Peanut butter and banana toast with hazelnut coffee
Ingredients
For toast
1 to 2 tablespoon of natural peanut butter
2 slices of bread
1 banana
Cinnamon to taste
For coffee
Silk Hazelnut Almond Creamer
Directions
Toast bread and add natural peanut butter.

Top with sliced banana and cinnamon.

Pair with a homemade hazelnut latte by adding vegan creamer to your morning coffee.
Yogurt parfait 
Ingredients
Silk Almond dairy-free, fruit-flavoured yogurt
Fruit of choice
Nature Path's Coconut Chia Granola 
Chia seeds
 Directions
Spoon out dairy-free yogurt into a bowl.

Top with your favourite fruit, granola and chia seeds for some extra fibre. 
Breakfast apple crumble 
Ingredients
Half an apple, chopped and diced
2 tablespoons of maple syrup 
2 to 4 teaspoons of cinnamon 
1 teaspoon of vanilla extract
1 packet of regular Quaker quick oats 
Directions
In a microwave safe bowl, add diced apple, 1 tablespoon of maple syrup, 1 to 2 teaspoons of cinnamon and 1 teaspoon of vanilla. Mix and microwave for one minute.

In a separate bowl, combine quick oats, 1 to 2 teaspoons of cinnamon and 1 tablespoon of maple syrup.

Sprinkle the oat topping over the apples and microwave for another two minutes.