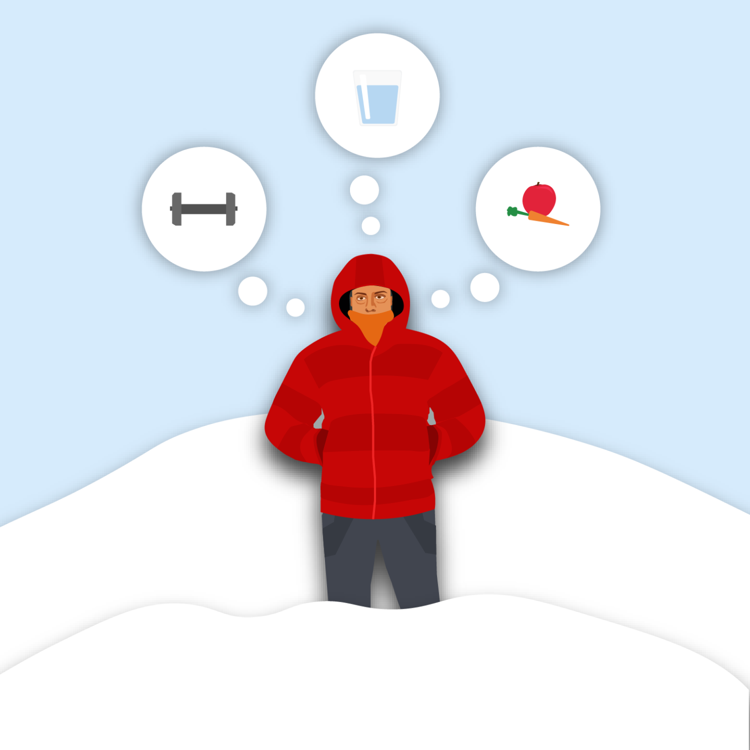 It's that time of year again: our summer bodies start to become our last priority as midterms, papers and the cold weather begin to take their toll. Whether you're going on vacation or just trying to stay fit over the winter break, it's important to keep your fitness motivation up. Here are six ways to stay healthy and fit during the colder months.
Workout at home
When it's below zero degrees, the last thing you want to do is go outside. If you can't find the motivation to go to the gym, buy a yoga mat or weights to use at home. This way, you can workout whenever you want without leaving the house. There are loads of easy at-home workouts online, and popular workouts like Kayla Itsines can be modified to do at home. Once you get a routine down, it'll be as easy as brushing your teeth.
Take a gym break
It is much harder to make yourself go to the gym when you're already at home and comfy in bed. If you are already making the trip to campus, bring your workout gear with you so you can go before, in-between or after classes. Using the gym as a break between studying improves brain function, gives you more energy and has even been proven to help your brain recall information better.
Stay active
If you hate the gym, there are other things you can do. You can walk instead of taking the bus or driving. You can also take the stairs instead of the elevator, even if that means walking all the way up to the fourth floor of Weldon.
Shop smart
With the holidays approaching, there are far more indulgences and sweets available. Don't spend your grocery money or your parents' grocery money on junk food. It's OK to buy snacks, but make the healthier choice and go for something like whole-wheat pretzels or popcorn instead. Try to always stock up on fruits and vegetables so that you can make nutritious meals to bring to class.
Play winter sports
Think of something you enjoy doing once it starts getting snowy, such as skiing, snowboarding or skating. These activities are not only fun, but burn a ton of calories and help keep you fit.
Stay hydrated
If you are someone who doesn't drink a lot of water, start. Not only do you need water to survive, it also helps to regulate body weight, hunger and can keep your skin clear. Try adding lemon or cucumber to your water for extra vitamins and more flavour.