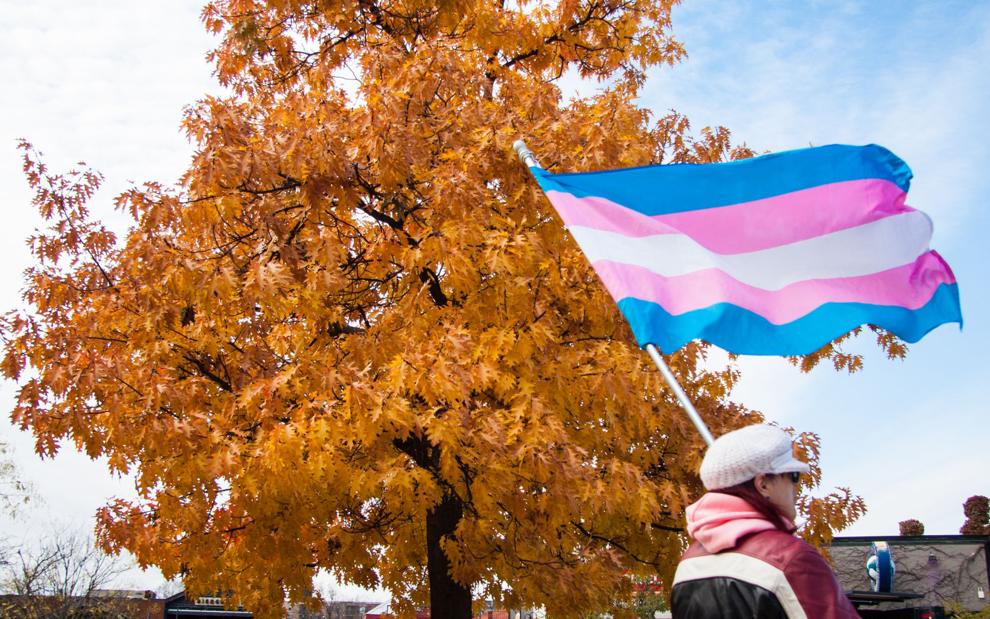 Internationally, there has been a rise in transphobic and homophobic rhetoric in the past few months. Between far-right politician Jair Bolsonaro's election in Brazil to Ford's rewrite of the Ontario sex-ed curriculum to exclude LGBTQ2+ families, the narrative seems to be increasing.
In a recent update to the fight for trans acceptance, a memo from President Trump's administration was obtained by the New York Times, detailing a policy that would narrow the definition of gender and essentially legally ignore the existence of trans and intersex people. This memo would allow the government to look at gender strictly as a binary based on sex at birth, regressing from Obama-era policy that loosened the definition of gender and allowed people to use the bathroom of their choice.
Trump's memo was the tipping point for Jai Wareham, a Grade 12 student at London's Oakridge Secondary School. As a member of the trans community, Wareham felt he could no longer sit back and watch discrimination occur. Through this passion and determination, Wareham single-handedly planned a march in solidarity with the trans community in the U.S.
"I know even though I'm not in the U.S. personally, I can still show that it's not OK through the solidarity of people in Canada marching as well," Wareham explains. "I can't just sit down and watch this happen; I can't be complacent or complicit. And I feel like there's some level of that in not taking action.… I don't want to turn a blind eye."
While thinking globally, Wareham also hopes to make a statement on a local scale. He wants to make it clear that Canada is not as progressive as people tend to think, especially with Ontario Premier Doug Ford's changes to the sexual education curriculum in elementary schools and mandated free speech policies at universities.
"Whether he realizes it or not, and I have a good feeling he realizes, the change in his curriculum he's trying to push still is very, very dangerous," Wareham explains. "Trans youth don't have a lot of education already on what they need within the schools.… They don't know that there's nothing wrong with them. They don't know that there's nothing unusual about being trans."
We Won't Be Erased London: March for Trans* and Intersex Rights led the trans community and its allies in a march around Victoria Park on Nov. 4 in order to raise awareness and show solidarity for those south of the border. Wareham reached out to LGBTQ2+ groups across London for support, including TRANS* London, Queer Events and YOU Belong. Other groups also stepped forward to participate, such as the Young Communist League and Pride Men's Chorus London, among others.
Along with community groups, Terence Kernaghan, MPP for London North Centre and member of the New Democratic Party, also joined the march. He spoke before the rally, outlining party policy that supports the LGBTQ2+ community, from increased availability of gender-confirming surgery in all provinces to long-term senior care centres that acknowledge the needs of the LGBTQ2+ community. As the first openly gay MPP in London's history, Kernaghan feels especially dedicated to the cause; he explains the importance of amplifying voices that are not always heard.
"Add your voice to other people's voices. When we all band together and stand against hatred, love will win," he told the crowd.
This march led into Transgender Awareness Week, which began Nov. 12 and will continue to Nov. 19. Following this is Transgender Day of Remembrance on Nov. 20. This week aims to raise awareness and address issues faced by the trans community. During the week of awareness, trans flags have been raised around the London community at places like the Riverside United Church and the London Police association. 
Pride London Festival and TRANS* London will be hosting an event to commemorate the lives of oppressed and murdered trans people, including guest speakers and a candlelight vigil. Jennifer Wenn, a member of the board of directors at Pride London and the emcee for event, explains that the day originated to commemorate the life of a trans woman named Rita Hester, who was murdered in 1998. The event began in San Francisco in 1999 but has since spread to over 200 cities across 20 countries.
"A good chunk of [the event] is trying to remember and give their deaths meaning, even if we didn't know them personally. There's also an effort to reach out to the broader community, spread awareness of our trans community and build relationships," she explains. "Shining the light on the tragedies themselves and on the fear and ignorance and hatred that lie behind them is also really important to us."
Although Wareham and Wenn took part in planning two very different events, both events focus on one universal sentiment: in standing together against hate, "we will not be erased."