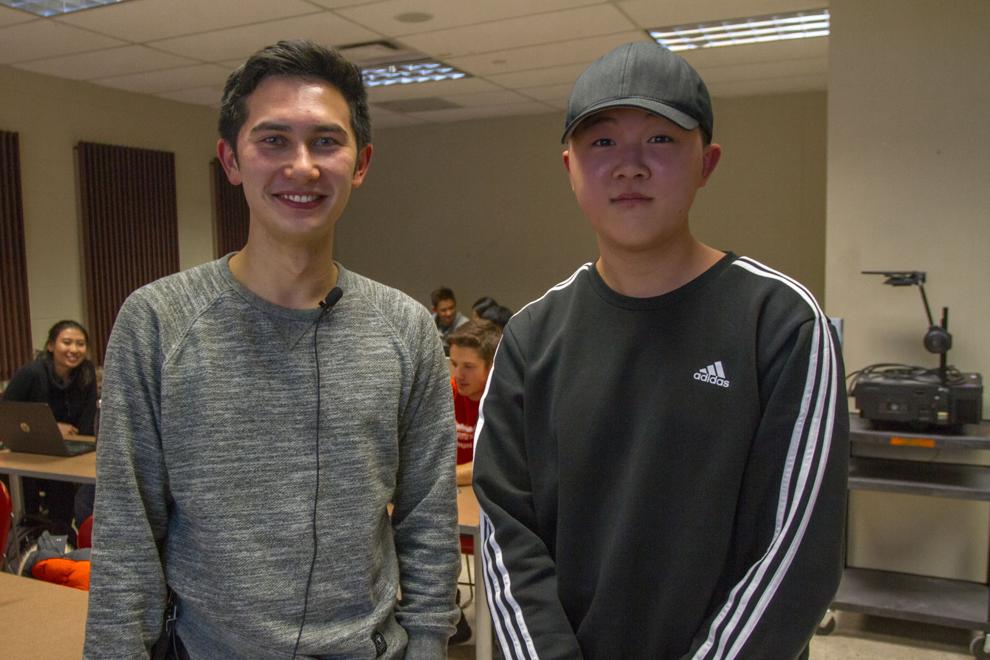 What is artificial intelligence? Well, it depends on who you ask. For proponents, it's a catalyst that will shape the future. For skeptics, it's an existential risk. 
Third-year medical health informatics student, Sejin Kim, believes that the dystopian misconception regarding AI as a super-intelligent, world-dominating being lack any form of evidence, ultimately mirroring science fiction. As an executive director at Western AI Collective, a club that focuses on bringing students together to learn and practice systems of AI, Kim believes that machine learning is going to manipulate and innovate human environments in the future.
"AI's very good at making systems efficient. It will only help humans make better decisions," says Kim, who hosts weekly in-depth AI informational lectures and machine building sessions with other club members.
"My passion is healthcare, and we have so much data in healthcare, but technology isn't being used to break that data down and improve patient care. For me, [AI can] add an extra layer of sensitivity, consideration," Kim mentions.
After obsessively watching AI-related videos on YouTube last summer, Kim became enthralled by machine learning and searched online for a Western University club that focused on the topic. No results appeared. He noticed that other universities had established AI clubs, including McGill University and Queen's University, and realized that creating a community on campus would be a valuable resource for students hoping to get into the budding industry.
Kim reached out to third-year software engineer Jason Chin and Spencer Dale, a third-year student pursuing a dual degree in Ivey Business School and Western's engineering department, and pitched the idea to them. They immediately hopped on board, became executive members and started mapping out how they'd implement the club.
"At the core, it's a glorified study group. We felt that there was a lack of AI knowledge and AI enthusiasm on campus, and there wasn't one central group that was coming together to build projects or to learn more," says Chin, pointing out that there aren't any extensive courses on AI at Western, and the few courses that do discuss it provide outdated information.
Chin realized the importance of filling this gap after spending the past summer working at the German Aerospace Centre in Berlin. During his time in Berlin, he was using deep-learning — a subfield of machine learning concerned with algorithms inspired by the structure and function of the brain — to analyze traffic cameras in an effort to understand pedestrian traffic habits and how changes to infrastructure effect traffic.
Through Western AI Collective, Chin hopes to help students jumpstart their understanding of machine-learning so that they aren't stuck Googling buzzwords and learning mechanisms on their own.
The club is currently in its first year, and because of that it is not sanctioned. Although, Kim and Chin are hoping that their collective can become an official part of campus culture starting next school year. 
In that vein, things are looking hopeful.
Each week draws about 25 to 30 students to learn about different aspects of AI and take a hands on approach to the things taught by both Chin and Kim, who lead each lecture-style seminar.
"Basically, first I'll describe the math behind it and the motivation behind it and try to give some analogies. Then I'll show how it actually translates into code," says Chin about the lecture. " After that, you're going to see an actual result of what you've learned."
For example, in one class students learn how to build something similar to Quick Draw, a Google-run neural network that can track and recognize doodles drawn by users. You don't have to be an arts major for the machine to understand that you're doodling an ear, elephant or just about any object.
It might seem like a complex task, but to learn how to build something as intricate as a neural network is an example of the types of skills that employers are currently looking out for.
Ontario is already a pioneer in modern AI, with Geoffrey Hinton — considered the godfather of AI — proposing the idea of neural networks (brain-inspired systems which are intended to replicate the way that we humans learn) over 30 years ago. Since his discovery, Canada — and more specifically, Ontario — has been put on the spotlight when it comes to the AI industry, with places like Toronto and Waterloo attracting major investments in deep learning.
In September of last year, Ontario attracted over $1 billion dollars of investments in the AI sector by tech giants including Microsoft and Uber.
"I think that although it's become a bit of a buzzword, and people are scared of it, if someone would've told you to get into the internet before the dot-com bubble, you would've wanted to be there," says Chin. "I think that's where we're at right now with AI."