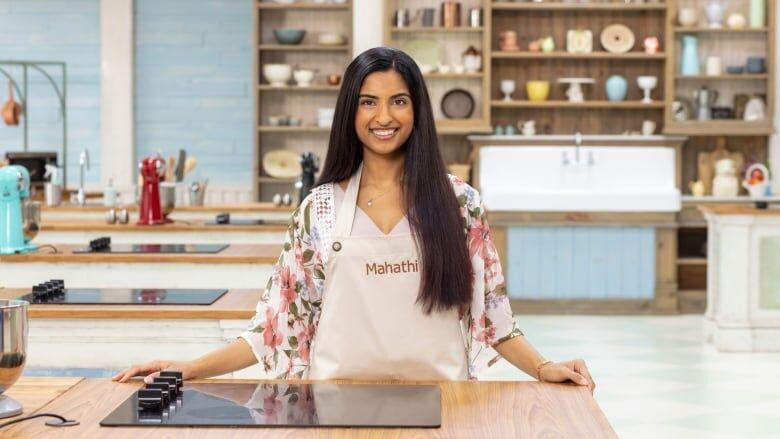 When Western University alumna Mahathi Mundluru started baking after her 2018 graduation, she wasn't expecting her newfound hobby to transport her to stardom.
This past fall, Mahathi was chosen as one of 10 contestants on season four of CBC's competitive cooking series, The Great Canadian Baking Show. Since then, she has elevated her baking far past a simple pastime.
The 24-year-old graduated from Ivey Business School with an Honours of Business Administration and currently works as a business analyst for Bell Canada. She started baking in university when she went home on the weekends and had access to a full kitchen — an escape from the small kitchens in residence buildings on campus.
"Being a [residence] don, I lived on campus for four years and didn't really have the proper kitchen space or baking equipment, so I would only really bake on the weekends when I went home," reflects Mahathi. "In third year, I did have a small kitchen because I was a residence staff, so sometimes I would bake cupcakes or cookies for my friends, but never anything too out of the ordinary or crazy like I do now."
Mahathi says her love for baking stemmed from the time she spent watching viral Tasty videos and episode upon episode of cooking shows. They inspired her to deviate from her business analytics background in favour of getting a little creative. 
"I watched shows like The Great British Bake Off a lot, and then I started seeing all of these food videos surface on Facebook and Instagram and started thinking that maybe I could try making similar things," says Mahathi. "I'd try trendy recipes and they would ultimately turn out to be disastrous, so initially it was more about challenging myself until I got the hang of it."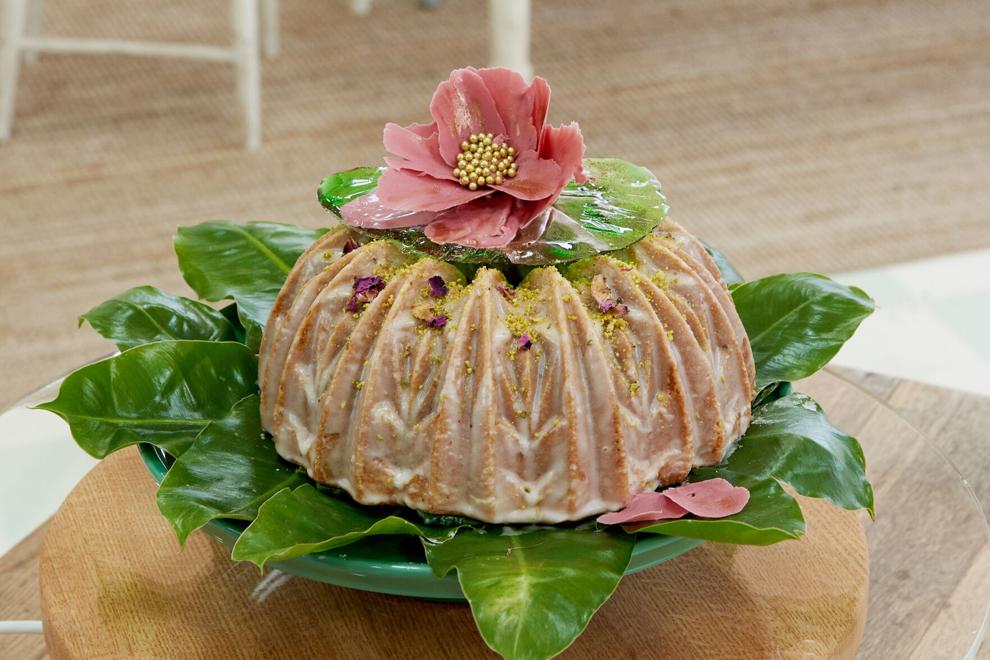 She says that her baking really took off when she moved back in with her parents after graduation. 
"I never realized that I could bake competitively until I moved back home and had access to a full kitchen," she says. "It was a gradual realization that my skills were improving."  
Mahathi saw a casting call while watching the Great Canadian Baking Show and decided to apply. After sending in written and video applications, completing phone and video interviews as well as an in-person audition, she couldn't believe it when she found out that she was in the top 10 applicants.
"When [CBC] called me to tell me, it didn't really sink in until an hour later," says Mahathi. "My parents were so excited because I don't think they realized I was that good of a baker until I got that call ... It was just such an amazing feeling."
The series, which premiered in 2017, was adapted from the popular U.K. series, The Great British Bake Off.
The show follows 10 amateur bakers chosen from around Canada to compete in a series of themed bake-offs over the course of eight weeks. Themes this season included cakes, breads and cookies as well as Italian and botanical themed challenges. Each season declares one winner during the finale to take home the grand prize of a ceremonial cake stand and be crowned "Canada's Best Amateur Baker."
Working nine to five on workdays, Mahathi finds time on the weekends to plan and prepare her recipes, spending about 14 hours on Saturdays to stockpile and bake.
"With cooking I get a creative challenge that I don't necessarily get at work, so it's a good balance between the two," says Mahathi. "It's very therapeutic for me because in the kitchen I get to just zone out, put my phone away and completely focus, which is a nice change from my day job."
She describes her baking style as a mix between artistic creativity and fusion baking.
"I enjoy the creative decorating aspect of baking more than the technicalities, so every time I bake, I just want to finish combining the ingredients so I can get to decorating. I also love trying new flavors and infusing my Indian heritage and my background into my bakes."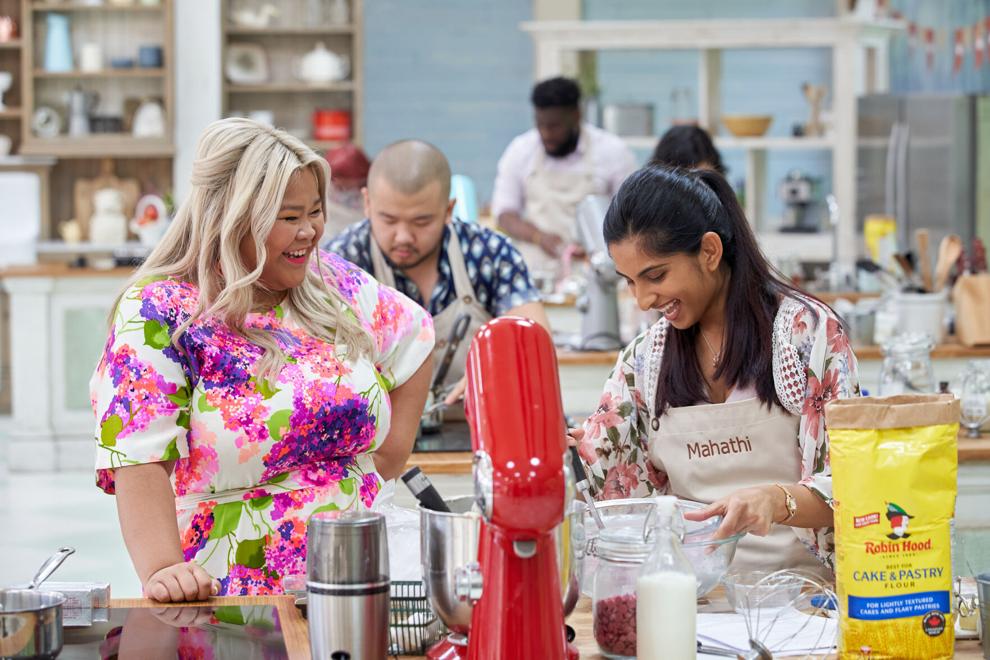 Mahathi says she Westernizes traditional Indian desserts by adding new flavours not usually seen. Her father is a fruit importer, so she often has access to ingredients that can be harder to find in a grocery store.  
The Great Canadian Baking Show has been an unbelievable learning experience, one that Mahathi isn't ready to stop.
"For now I'm still taking orders from my family, friends and anyone who reaches out to me and experimenting with my creativity," says Mahathi. 
"The best part of this experience was getting the chance to meet the other bakers," says Mahathi. "We continue to celebrate each other, keep in touch and help each other with baking. We really are like a family."
Catch Mahathi on new episodes of The Great Canadian Baking Show on CBC Sunday nights at 8 p.m. EST and get a glimpse of some of her work.