Paths of hardened clay criss-cross, holding back tall ferns and reeds. Brown, burbling water pulls at the bank, slowly eroding its silty edges towards the Great Lakes. Towering oaks and wide blue ash trees filter sunlight onto the far shore revealing a turtle lazing on a log. 
This is the Antler River. It flows through Western University's campus, providing habitat for a vibrant array of land and aquatic life. It is known by other names too — Deshkan Ziibi or the Thames River. 
With a closer look, you may notice the faded pop bottles beneath the ferns, the muddy carpet curling up at the edge of the river and The Spoke takeout container tucked behind the turtle. An inhale might reveal the crisp smell of flowing water or the putrid odor of sewage. 
There are enough discarded items where the Antler River runs through campus to fill dozens of garbage bags. Two groups of a dozen student volunteers joined the Antler River Rally completing this task on the final weekend of Orientation Week.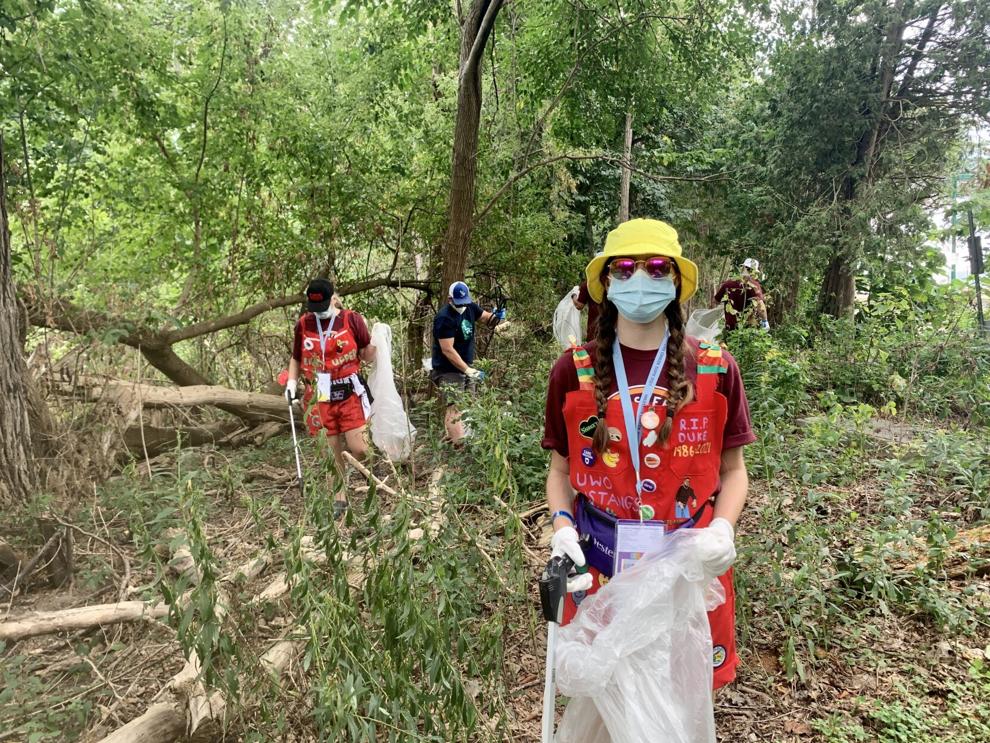 Tom Cull, an assistant professor of English and writing studies, started the Antler River Rally 10 years ago to organize London citizens for river cleanups. He began incorporating the events with Western's Orientation Week in 2018.
"Orientation Week is about building new relationships … and I want to remind people that you also want to build a relationship with the land upon which you're doing the learning," says Cull. "Where you are learning is [just] as important as what you are learning."
The Antler River provides a continuous edge habitat 273 kilometres through southwestern Ontario. Over six kilometers of its waterway touches Western's campus. Along with the animals that frequent this edge habitat, 94 species of fish live in the river. 
"I see students walk over that bridge every day and I can see them noticing, 'oh, there's fish down there, there's waterfowl, there's turtles' and to me, that's one of the best features about this beautiful campus," says Cull. "I imagine an Orientation Week where you're not only introduced to new friends and professors but you're also introduced to the spiny softshell turtle, which is an endangered turtle that lives in the river on campus."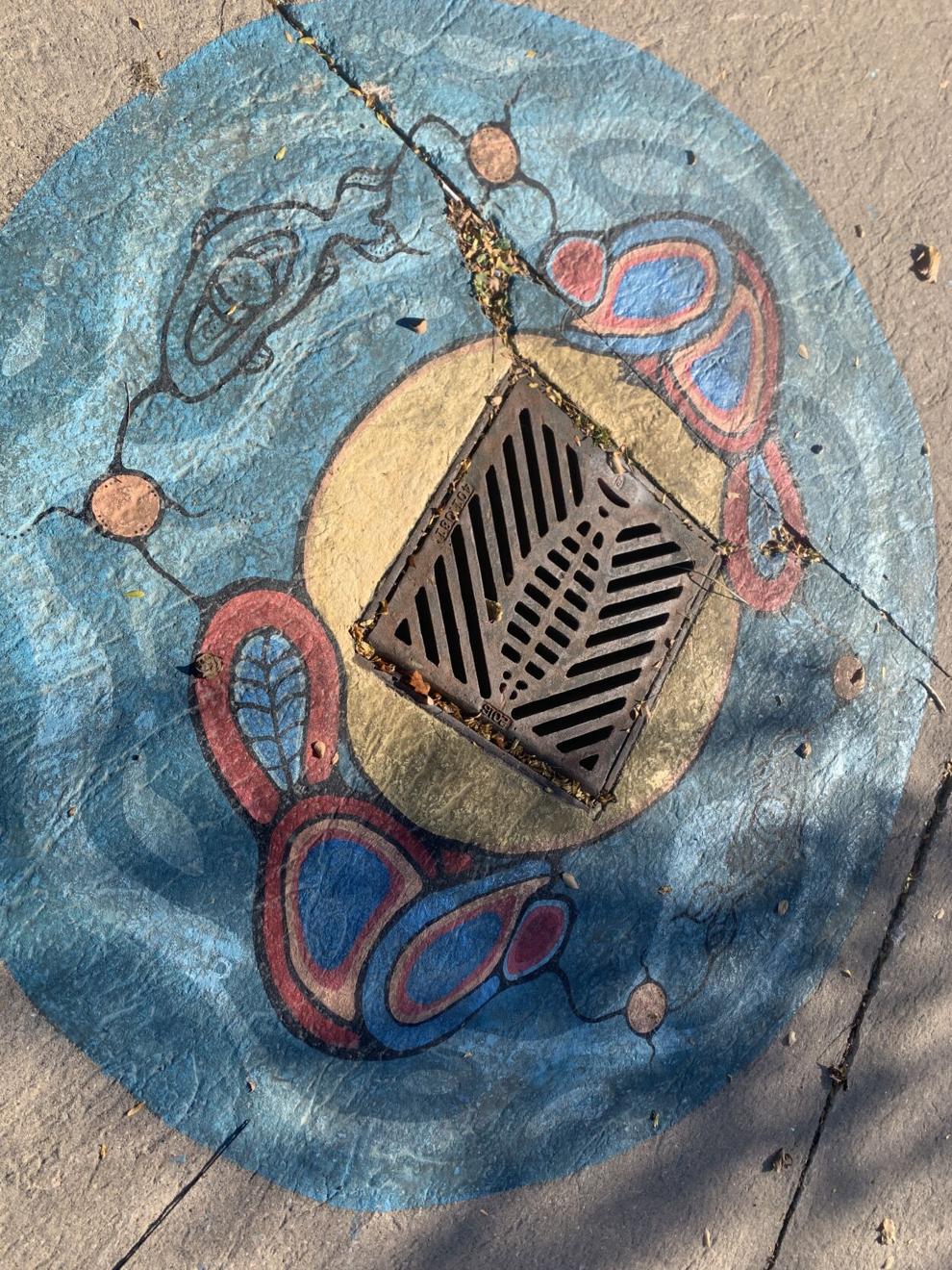 "Cleaning up this river is about acknowledging our responsibilities to this place that we call home but also to its history and its traditional caretakers," says Cull. "I see the work of cleaning up the river and helping to try to restore the river as part of a land acknowledgment in action." 
Cull also coordinates activities linked to the river and the natural world through his classes. He organizes students from his creative writing class for a river cleanup with the help of Brendan Samuels, a doctoral student in the department of biology. Samuels also coordinates other opportunities like nature tours on campus. 
Samuels led part of the Orientation Week cleanup and pointed out some conspicuous campus gems. One was a small old-growth woodland in the middle of campus. 
"This is like the kind of thing that people would get on a plane and fly over to British Columbia to see — and we have it right here on our campus," says Samuels.   
Samuels also helps EnviroWestern to lead Green Campus tours that highlight captivating natural stories on campus, including Western's arboretum.
Cull also helps coordinate monthly river cleanups to get Londoners outdoors and engaged with the local environment while making a measurable, positive impact. The weekend after Orientation Week saw over 30 volunteers meet at Antler River between Adelaide Street and Egerton Street, collecting over 50 bags of garbage from the river's edge.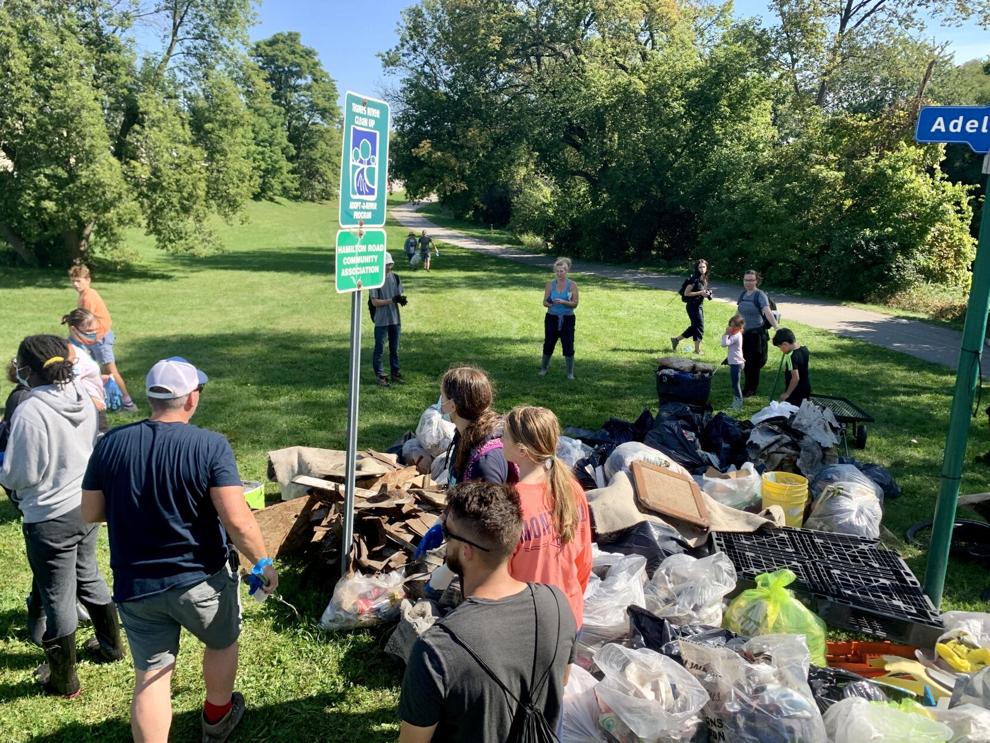 "We will clean the river today and in two weeks from now, we can come back and clean it up again. There's no end to it," says Cull.
Although it can be challenging to work towards an endlessly advancing goal, Cull says the action of picking up garbage brings people together for a greater cause and allows them to talk and advocate for broader social and environmental issues.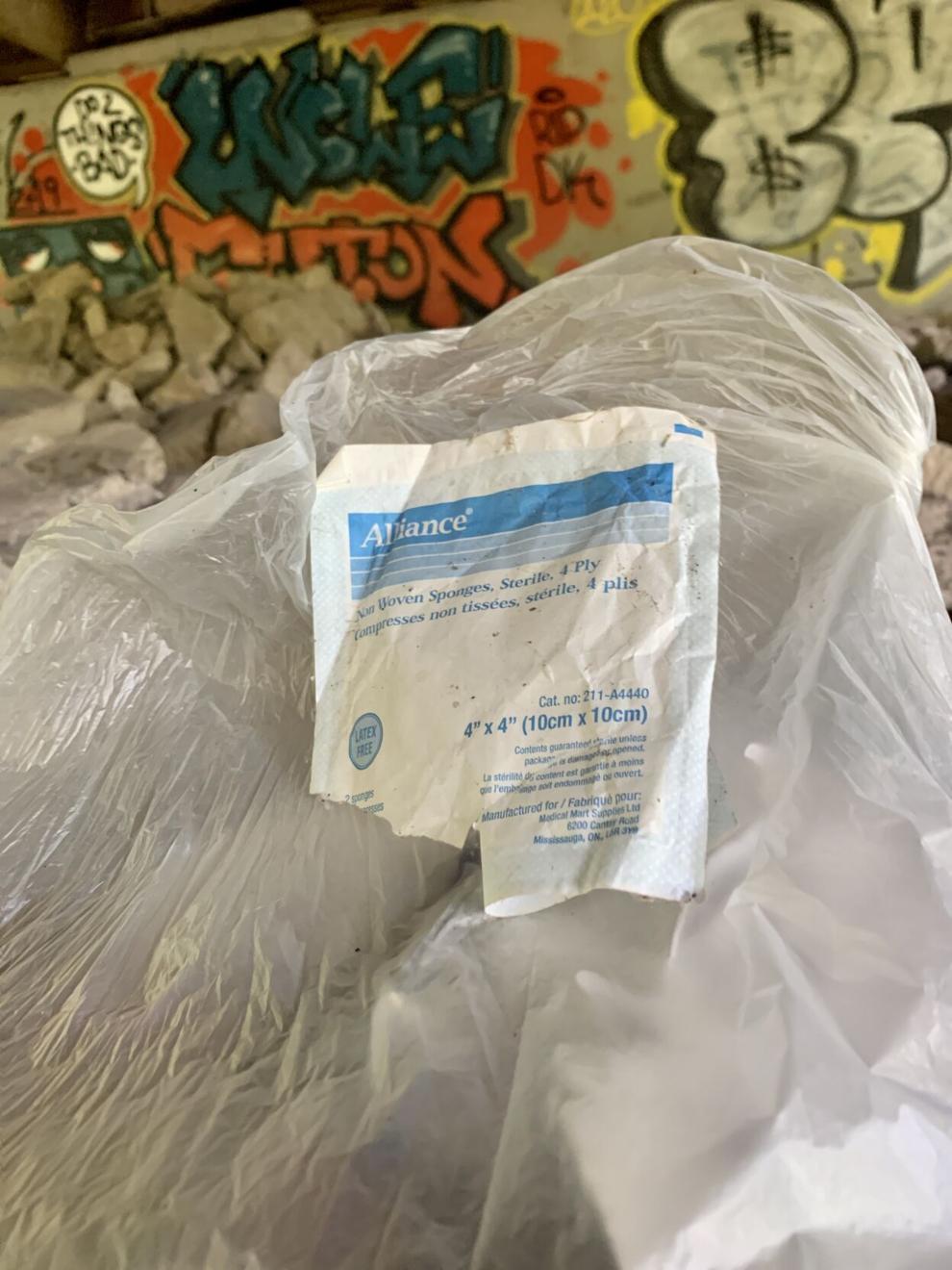 "We've gotten involved in advocating around the social and environmental issues that come together at the river. In London, it's the issues of homelessness, addictions, mental health — these are social issues that have environmental effects," says Cull. 
The group offers Tim Horton's gift cards and garbage cleanup when they encounter homeless people living in temporary shelters along the river bank. The group is mindful that flooding along the Antler River in the fall and spring may wash away shelters or any items left behind.
Most cleanups the group encounters needles that Cull suspects are related to the growing opioid epidemic in London and Canada. Cull and other volunteers safely collect these needles into sharps containers. 
"Part of the work is talking about harm reduction and how we see addictions as a health or social issue, not a criminal issue," he says. 
Conversations among volunteers can be challenging, especially as more people come to know those affected by addiction.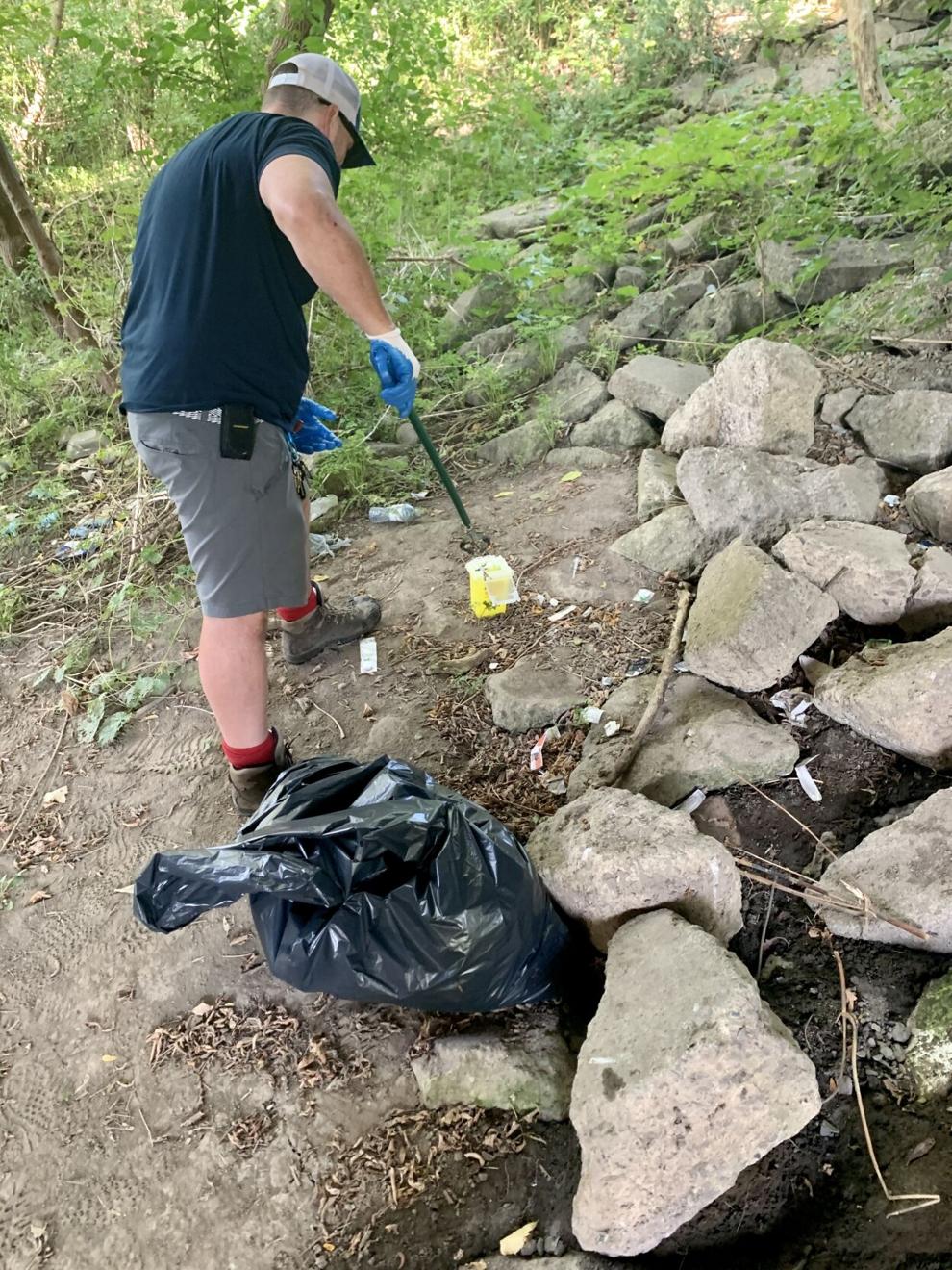 However, through conversations and collective action, Cull says his team has developed "a family of volunteers. We've become very good, close friends."
Cull encourages those looking for actionable ways to address pollution, climate change and other large, pressing issues to join the Antler River Rally at their next river cleanup.
"It's very important for me that new volunteers come out because then I see the river through their eyes again and see them contending with what they're seeing — seeing the beauty of the river and the vibrancy of the river and the amazing spaces that we have in this city," he explains.
"This is our river and it gives us so much and we need to be giving back."
---
Correction (Monday, Oct. 25, 2021, 4:18 p.m.): This article was corrected to reflect that Tom Cull is an English and writing studies professor.