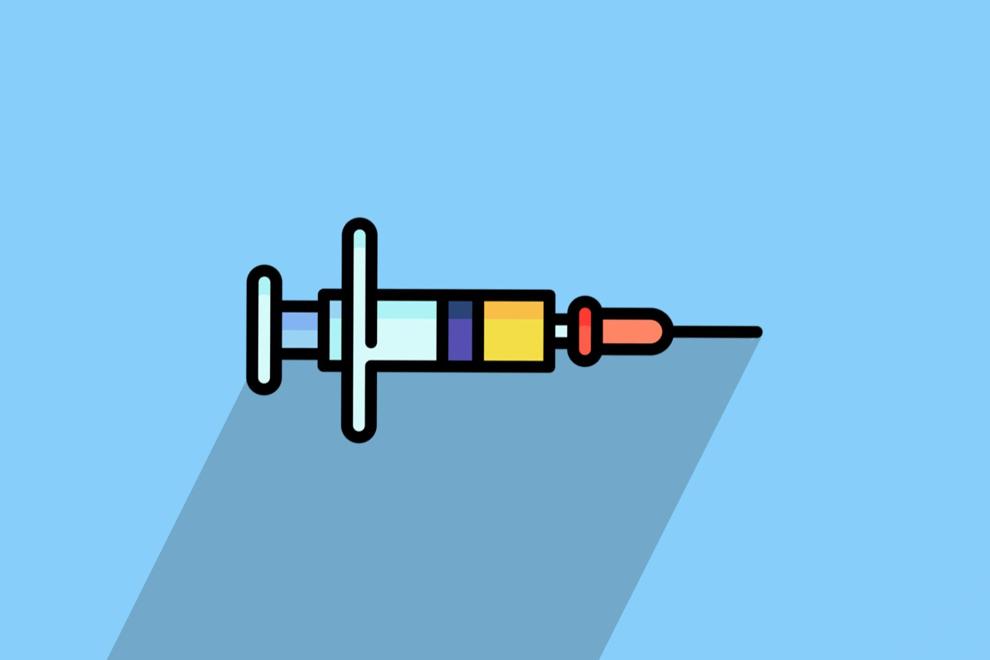 In a Gazette Q&A with C. Yong Kang and Ryan Troyer from Western University's Microbiology and Immunology department sat down to answer questions about the COVID-19 vaccine.
What are the risks and side-effects of taking the vaccine?
According to Kang, Canada is using vaccines from Moderna and Pfizer which were created on the basis of mRNA or messenger RNA, which is the molecule that puts DNA instructions into action. While there is a risk of adverse reactions, it is not directly related to the vaccine and so it is safe to use.
Canada also approved the AstraZeneca vaccine from Oxford University at the end of February and a vaccine from Johnson & Johnson just a week later in March.
Troyer explained that the vaccines have been tested on over 30,000 people, and the development process was fast-tracked due to emergency use authorization.
"[mRNA Vaccines are] not something that has not been tried. Any adverse events would have been picked up. We have a good understanding of the short-term efficacy and safety aspects," said Troyer.
Side effects include soreness at the site of injection, headaches and inflammation which typically go away within one to three days.
However, Troyer explained that the risks of the vaccine should be balanced with the risk of contracting the coronavirus.
"The risks of getting COVID-19 are substantially worse than any potential risk associated with any of the vaccines so far. This has been tried on tens and thousands of people so we have a good understanding of the risks."
Are the vaccines being tested on younger people? When can students expect to get vaccinated?
Kang explained that much of the mRNA vaccine testing has been on people above the age of 50. However, newer trials are being launched on people as young as 12 years old. Canadians can expect the results of these trials to come out at the end of March or the beginning of April.
Troyer is holding on to hope that the delivery of vaccines are released according to the federal government's proposed schedule.
"I do not know more than what the government is telling us but I would suggest that students can look forward to getting vaccinated in the summer. I am still holding to the idea that everyone who wants one will get one by the fall," said Troyer.
Why are the new strains concerning? Do the vaccines protect against new strains? 
According to Kang, new variants of the virus are concerning due to their ability to transmit more easily.
"The three variants of the virus coming from England, South Africa and Brazil all have changes which make it easier to infect people and spread faster," said Kang.
Troyer explains that all of the rules around social distancing and masks will still help protect against the variants, even as they transmit more easily.
"The important thing to note is that it does not change the fundamental picture of how to protect yourself against the virus. Wearing a mask, socially distancing and not gathering indoors will be just as effective against the variants."
However, according to Troyer, the largest concern is whether vaccines will be able to protect against the virus.
Kang explained that a vaccine's efficacy against new variants of the virus depends on the amount of changes present in new variants. 
"At this point there is some preliminary data that certain variants may reduce the efficacy of some of the vaccines. However to this point, the immunity generated against the virus appears to neutralize all of the variants," said Troyer.
While vaccine efficacy must be monitored closely, Troyer believes that the mRNA vaccines can be altered to incorporate different sequences for variants.
"I hope we won't need to alter the vaccines but it is possible that we can do so fairly rapidly," he said.
Can we still give others the virus after being vaccinated? Do we still need to social distance?
Kang explained that once you are fully vaccinated, you cannot transmit the virus to other people as you are protected from infection.
People will need to receive two immunizations: the initial "prime" shot, and a "boost" shot, which Canada is administering up to four months after the initial shot.
Kang explains that you must remain cautious between shots, as well as for "a two week period after your booster injection."
However, Troyer explained that transmission after vaccination is still under intense research. 
"It's not uncommon with other vaccines that people can still become infected to some level if they have had the vaccine but they don't get the disease. It depends on the viral load — or amount of virus in a person."
Troyer explained that current information from the US suggests that case counts have begun to fall after vaccinating a significant amount of people, which is a positive indication.
What is double-masking and will it help?
Kang explained that the virus is transmitted by coughing and sneezing. Wearing masks can protect against the spread of droplets from infected individuals which can infect those around them.
Double-masking means wearing two masks. It is recommended by experts to better protect against the newer and more easily-transmitted variants of the virus.
"A cloth or home made mask may not be a good protector. You can still get infected through a homemade mask," according to Kang. "Layering a surgical mask and home made mask can better protect you."
Both Kang and Troyer agreed that while layering surgical and cloth masks may be more effective than wearing a single mask, wearing an N95 mask is the best method of protection. N95 masks are impenetrable against smaller particles, which better prevents the spread and infection of the virus.
How many people need a vaccine to end the pandemic?
According to Kang, two-thirds of the world's population must be vaccinated in order for the world to develop herd immunity — where enough of the population is vaccinated that there is a low risk of transmission to those without immunity.
With a population of 7.8 billion people, around five billion people must be vaccinated to establish effective herd immunity. So far, Canada has vaccinated over 4 million people, and nearly 500 million people have been inoculated around the world.
However, with a limited supply, countries must prioritize who receives the vaccine first — this generally means seniors living in long term care homes, elderly people with a higher priority risk and healthcare workers, who have greater exposure to the virus.
"As more companies approve different vaccines, they will be more readily available, and the pace of vaccination will speed up," said Kang. 
Troyer would like to see those in the student age group being targeted for vaccination soon.
"In the past, infection in younger people seemed to be one of the major drivers for pandemics. It's very important but I'm not sure if it's going to happen," said Troyer.
The bigger concern, he said, is that countries must function as a global community.
"This virus is not limited by our country boundaries and wealthier countries are hogging the vaccine supply. As a wealthier nation, Canada should be putting more money into assisting in getting the vaccine to others. [Canada] is mistaken if they think vaccinating just Canadians will bring an end to the pandemic. It is a globalized world where [international] travel and trade are a constant."
According to Troyer, as long as there are susceptible individuals, the virus will be passed from one part of the world to another unless shots are widely available.
What gives you hope for the pandemic?
Kang hopes that a proactive vaccination program will establish herd immunity to end the pandemic.
"There are over 160 different vaccines being developed around the world. We have a vaccine established by Western University, being manufactured for clinical trials soon," he said. 
Troyer feels hopeful because of the speed and efficacy of new vaccines.
"If you had asked scientists last year if we would have a highly efficacious vaccine produced approved and in use within a year, most of them would have been pessimistic. This has never been done before."
Troyer is happy to see the global community coming together to generate vaccines. Additionally, he is optimistic about people's willingness to take responsibility in maintaining public health and safety.
"While we see people breaking rules in the news, the reality is that most people are following guidelines and are on board with trying to prevent transmitting the disease to vulnerable people."
While the end to the pandemic will not be an overnight fix, it is comforting to note that a fix exists.