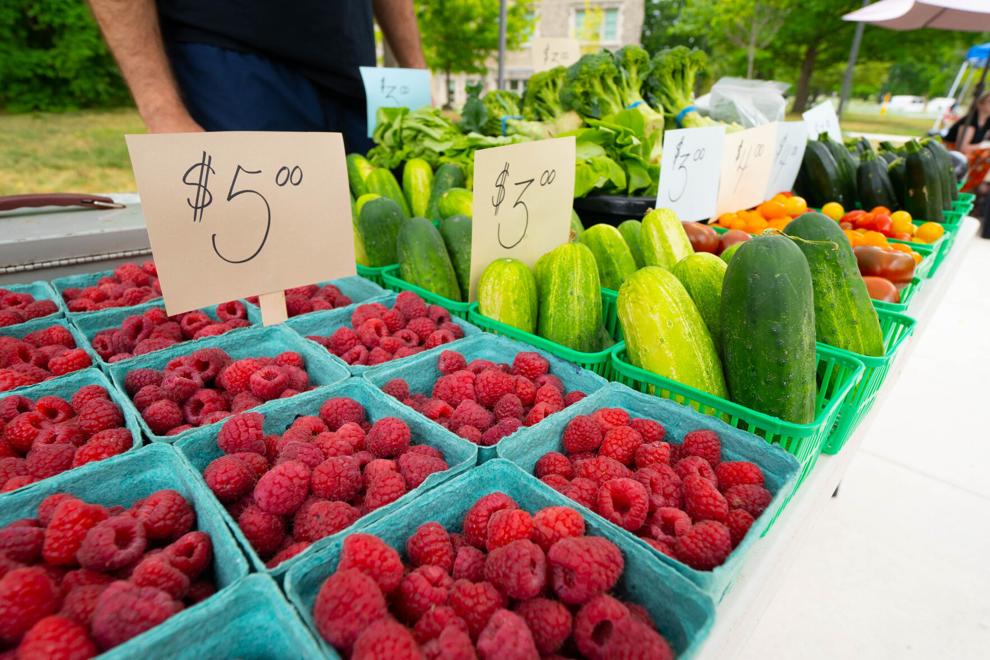 Food can tell a story and bring people together unlike anything else. When the Western Farmers Market was given the go-ahead to reopen this season, Anne Zok jumped at the opportunity to reforge the campus community's relationship to local produce.
Zok is the nutrition manager with hospitality services at Western University. She was tasked in June with organizing the return of the Western Farmers Market back after a two-year hiatus because of the coronavirus pandemic.
The market made its official return on June 28. Zok arrived on campus that morning filled with nerves, hoping the weeks of recruiting vendors from local markets would pay off.
"I thought 'oh my goodness, it's going to be a tent or two and no one's going to notice us.' But that wasn't the case," says Zok.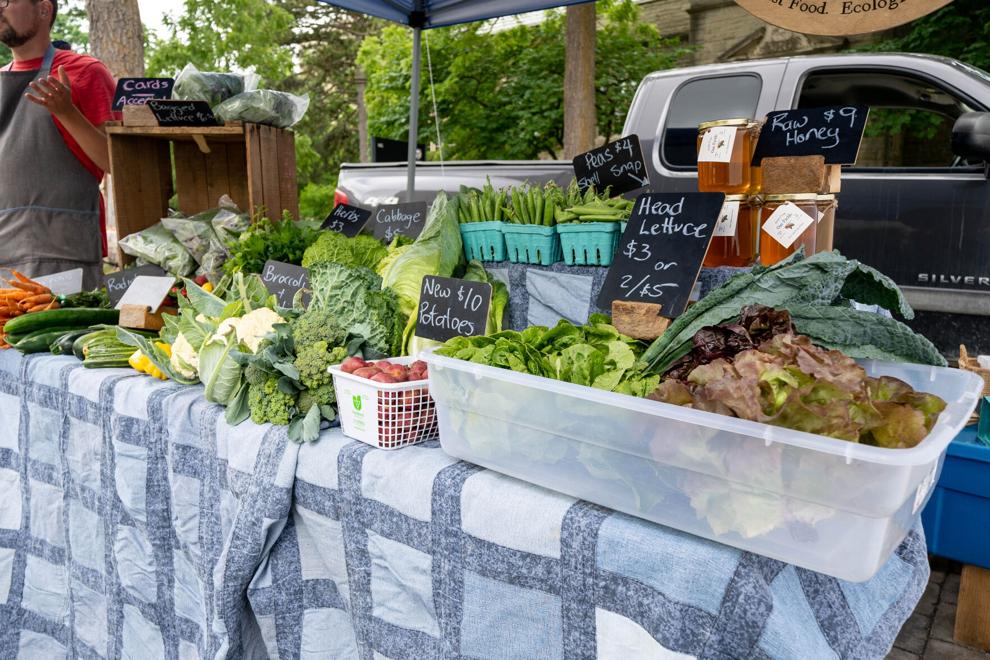 Four produce vendors lined the market walkway, each with multiple tables overflowing with fresh fruits, vegetables, baked goods and meats.
Among them was organic vegetable farm Our Fields, operated by the husband and wife duo Romina Bortoluzzi and Western alumnus Roger Thiessen. Thiessen graduated in 2008 with a teacher's degree in science and the couple started the three-acre market garden in Aylmer, Ont. nearly a decade later.
"When I was a student, going to the grocery store was a huge hassle," says Bortoluzzi. "If I could have stepped outside of my classes and picked up a bag of washed salad or a pint of cherry tomatoes to snack on the way to my next class, that might have helped me avoid all the French fry options at the cafe."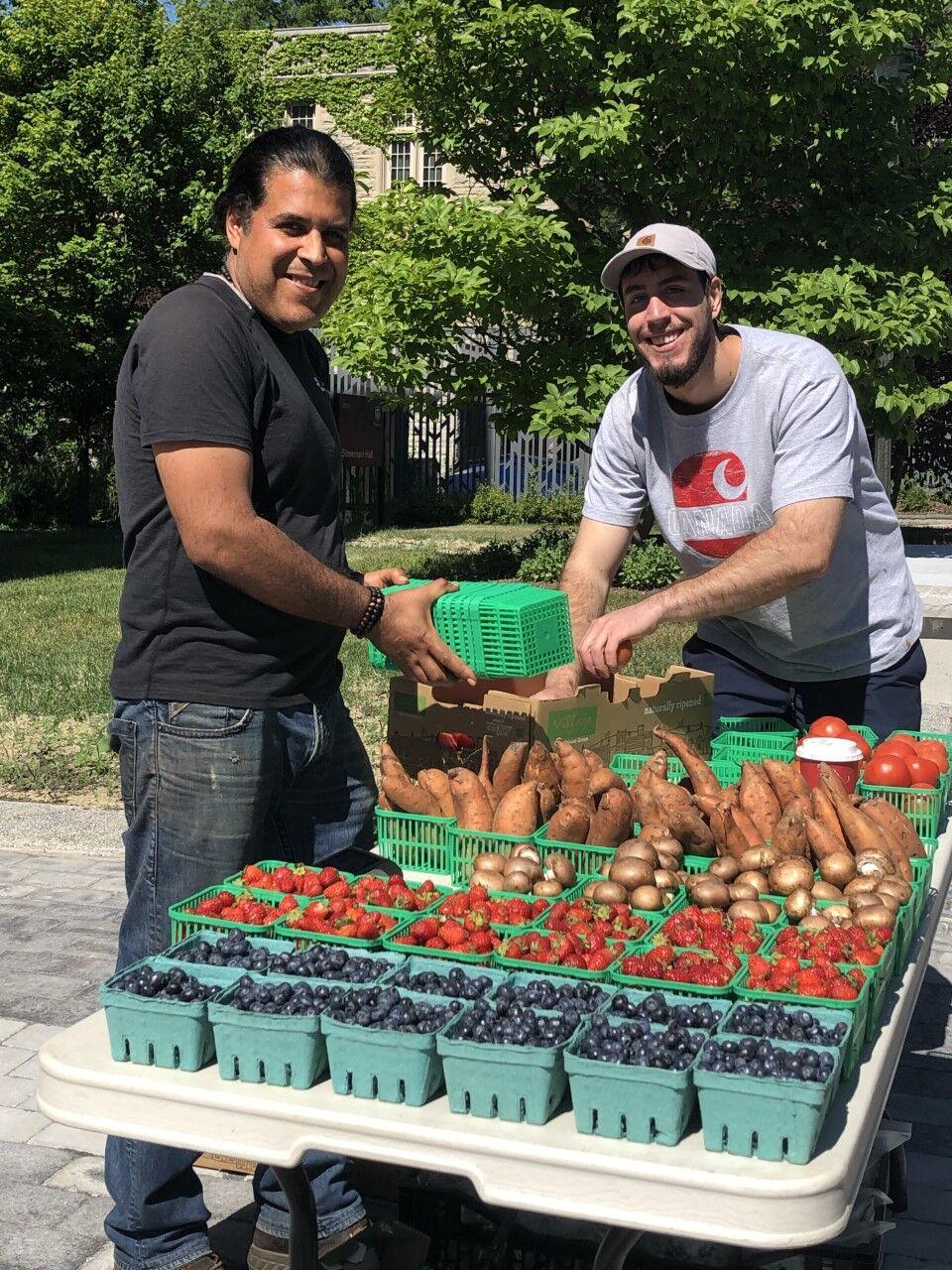 The vendors have been recruiting others through word of mouth and social media as the season goes on. Zok says more people have been attending including many of the university's professors and graduate students.
Harvest King is another vendor at the Western Farmers Market, offering fruit and vegetables sourced directly from farmers. Tulio Hernandez, a second-year music student at Western and the son of Harvest King owner Fernando Hernandez, says he understands the importance of having healthy food options on campus.
"We study hard and our brains need [healthy] nutrition to fuel us," says Hernandez.
Having a positive impact on the community is also at the forefront of Skilled Accents' business, one of the non-food vendors at the Western Farmers Market.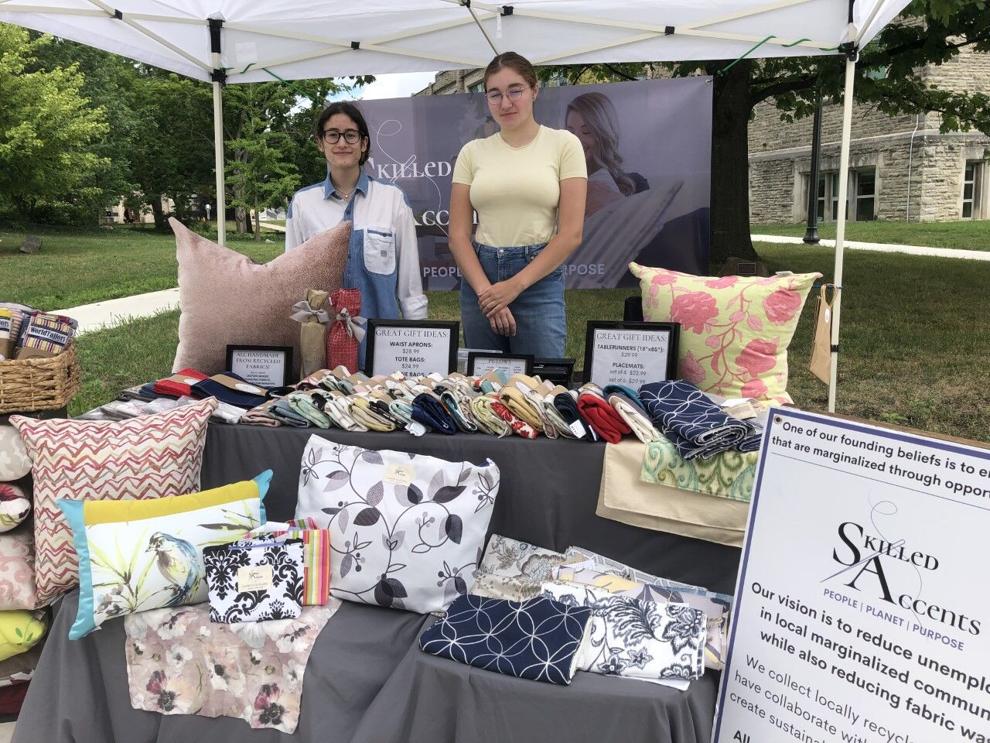 Skilled Accents is a social enterprise that recruits and trains refugees and immigrant women to upcycle textiles. The organization creates decor items including pillowcases, table runners and tote bags out of fabric donated by London furniture stores.
Business development director at Skilled Accents, Cecile Klerks, jumped on the opportunity to sell at the university after sales were hit hard by the pandemic. Selling at farmers markets and trade shows have encouraged the organization's growth.
The Western Farmers Market runs every Tuesday from 11 a.m. to 2 p.m. on the boardwalk outside McIntosh Gallery. The market will be open weekly until the end of September.