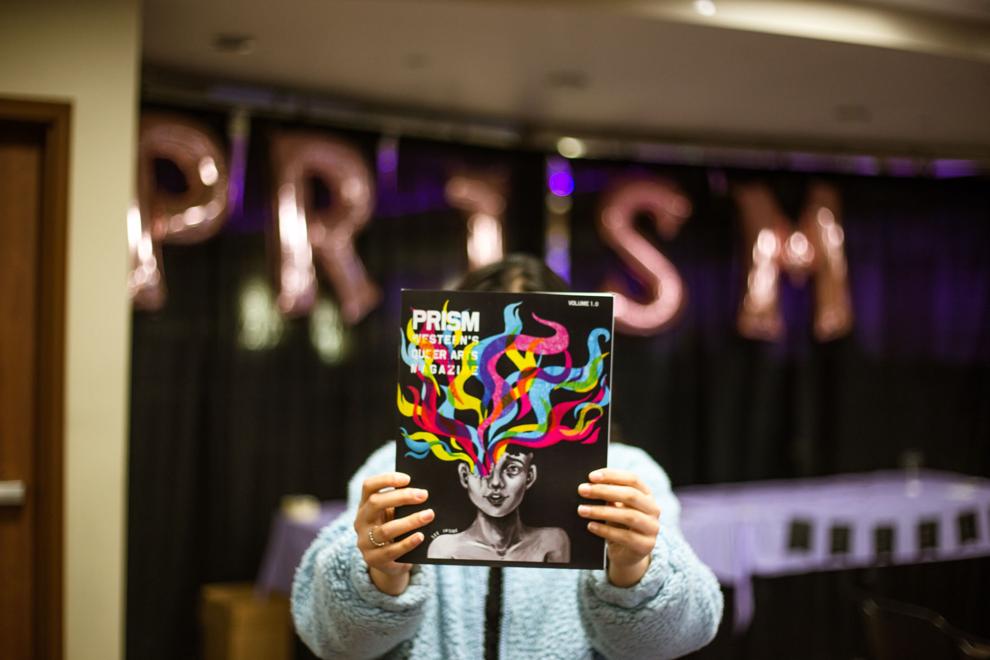 As light shines through a raindrop, a natural prism of sorts, it reflects, refracts and disperses to create a spectrum — emblematic of the diversity found on campus. 
Regardless of your identity, culture or program, PRISM brings a community of queer people together to create a series of artwork in Western University's first queer arts publication.
"PRISM embodies our aesthetic. It's not just for art students. There were so many submissions from science students. It is artsy but also it spills out everywhere," says fourth-year English and creative writing student and PRISM editor, Emily Hayward.
"We really wanted something that captured the feeling of all these different colours," adds fourth-year English and biology student and PRISM senior editor, Lily Wilde.
These "colours" brought together by individuals at Western work to create art that shines through a prism of talent to create beauty that parallels the vibrancy of a rainbow.
On March 19 at PRISM's inaugural launch party, the magazine was met with a favourable crowd.
"It's an incredible turnout. Queer events on campus don't get that much attention. It's something that can popularize queer creators. It looks beautiful," says third-year microbiology and immunology student Mia Rondinelli.
With free food from the Wave, free copies of the magazine, candy bags and the opportunity to win packages from Spot of Delight, London's safe sex shop, the event was a hit with attendees, who raved about the raw emotions and quality of the publication.
The cover boasts an art piece titled It's All In Your Head by J. Sally Co, which presents a black-and-white female's head torn open and exploding with colour. The pages are filled with anecdotes, poetry and stories describing the quintessential, surface-level and deeper daily lives that encompass going through the world as a member of the LGBTQ2+ community.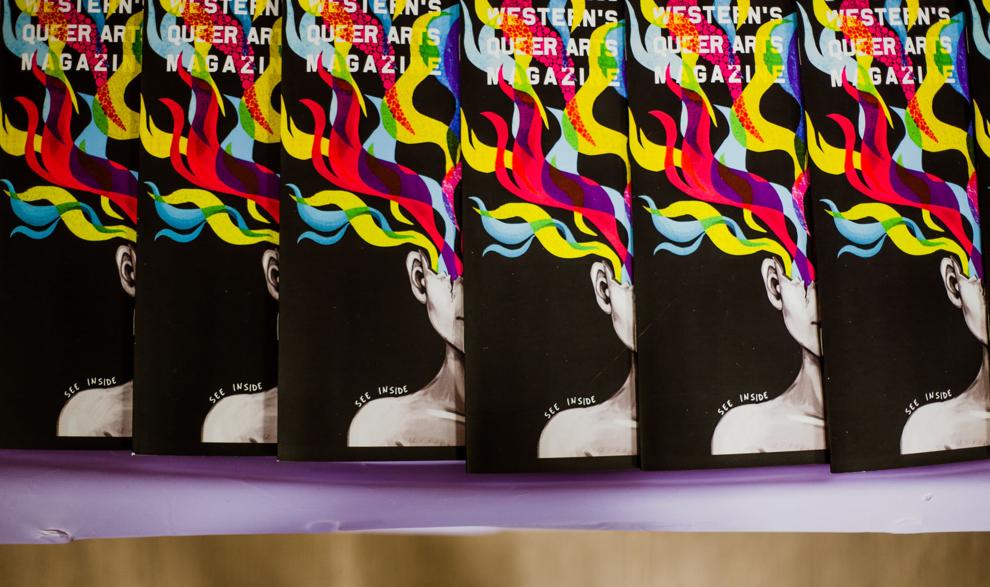 Wilde explains that there was "a major need in the community" for a publication like PRISM.
"We didn't have an ongoing publication that published anything about queer students, so I wanted to create something that could keep on going after we're all gone," says Wilde. "I want potential students to be excited and current students to have the chance to develop their talent and confidence."
"It's a big thing in marginalized communities where they're full of information, but it's not their job to teach you about it. Google exists!" says Hayward.  
PRISM is the first publication at Western by queer students, for queer students. It was created to speak to a specific demographic that could read the work published and find a sense of camaraderie in its words and visuals.
"I was told it was a queer art magazine, which I think is totally what Western needs. It serves a demographic that hasn't been served yet," says writing studies and English professor Claudia Manley.
PRISM has grown bigger than any of its members ever thought it would be. With support from the queer community, surrounding clubs and student governance, it has surpassed expectations.
"When I first started, I had no idea if I'd be able to pull it off. I've been so overwhelmed by how people reacted and the help they've given," says Wilde. "It just shows how much this was needed, and I'm so excited and humbled that we're able to create this, and I just really want to make this the best project we possibly can."
"We're making an entire magazine. And we're making an entire community," says Hayward.