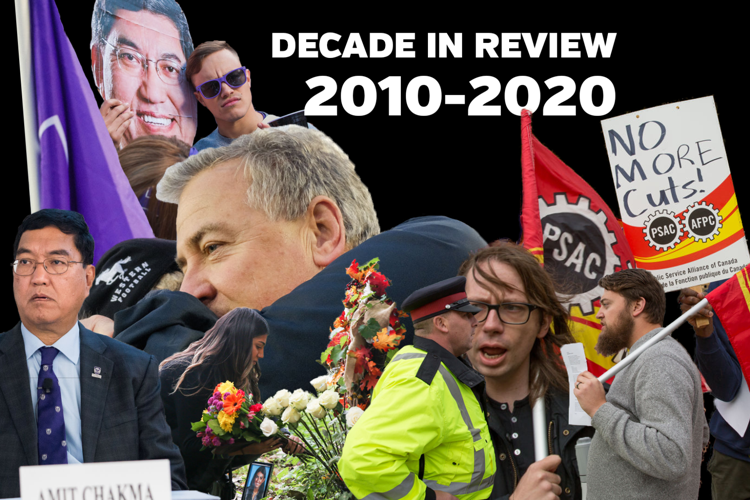 2010
The year opened up on a low note as penis drawings on foam stadium seats led to the de-sophing of head soph Carla Lee. The debacle opened up conversation around control and censorship hovering over OWeek, as traditions like the soph auction were cancelled and frosh publications were quieted.
The year continued on in the trend of control as two motion sensors were installed in the Thames Hall washroom, in what people suspected, was an effort to stop public sex on campus.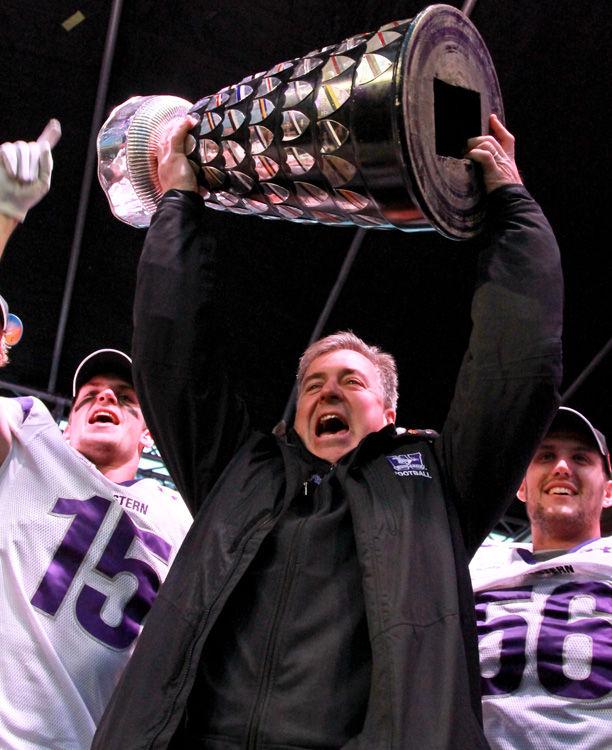 The Yates Cup saw a Mustang victory, "despite their best efforts to do otherwise," as the McMasters Marauders were beat 34-28.
The year ended with a bang, as infamous hard-right author Ann Coulter made her first Canadian appearance at our very own campus. She made a storm brew over campus, telling a Muslim student that instead of planes she should opt for camels as a mode of transportation. Of course, she was met with protesters but regardless, the auditorium was filled in anticipation of her words.
2011
Though impossible to imagine now, debit was introduced to Western eateries.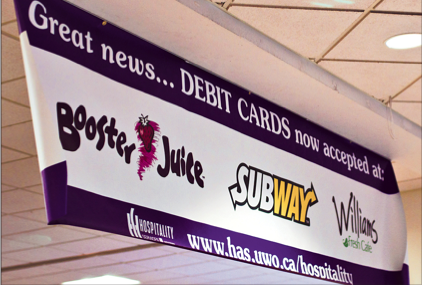 The Spoke set a record for sales in September 2011 selling $10,000 in food and beverages in one day. The lineups on that fateful Monday were unfathomable, as is Western's unrelenting love for bagels.
The year took a serious turn, as Western linguistics professor and activist David Heap was freed from an Israeli prison after being tasered, assaulted and subjected to psychological manipulation.
Heap is now a mainstay of campus protests, particularly during union negotiations.
2012
Continuing our entry into the 20th century, Google street view and Western Class Find came to campus, making it easier to find that exam room you've never heard of.
The Yates Cup appearance streak was cut short at six years as our Mustangs lost to the McMaster Marauders 42-28.
After multiple break-ins near campus, following an investigation reaching back to 2011, serial sex offender Bradley Priestap was finally arrested. A campus peeping Tom, Priestap had victimized young women living near Western's Main Gates by looking through the windows, climbing fire escapes and rattling door handles. In one terrifying incident, a young female awoke to him taking pictures of her in her own bedroom.
Priestap is currently in prison serving his nine year sentence.
2013
We said goodbye to pennies and hello to the Harlem Shake.
Ontario Hall had its grand opening, creating new and fancy housing for around 1,000 students.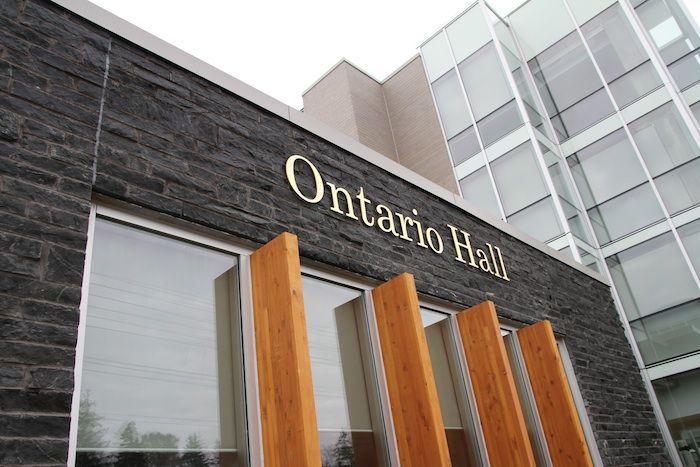 Students protested during OWeek , in an effort to inform incoming students of the truths often overlooked and hidden by Western administration. They handed out pamphlets and had conversations about rising tuition costs and increasing corporate control on Western. They were removed from the event by campus police at the request of the event organisers.
Legislation was introduced to ban on-campus tobacco sales, following the footsteps of some east coast universities.
Western professor Tarek Loubani, alongside another Canadian, was detained in Tora, Cairo's main prison. A letter outlined how they were hot-boxed, ridiculed and shaved bald amongst other atrocities while being detained.
2014
Negotiations ran between the university administration and University of Western Ontario Faculty Association, as the latter fought for better learning conditions, compensation and smaller class sizes.
After five female victims were found to be recorded through windows, in incidents dating back to 2013, a 49-year-old man known as the "Western Creeper" was arrested. Walter Figueiredo was charged with 14 counts of voyeurism, with most complaints coming from students who lived outside of the Main Gates up to King's University College.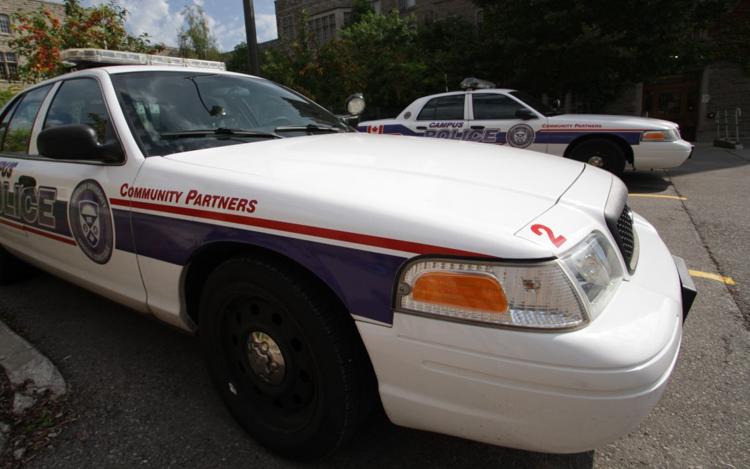 Of the five victims who were identified, some were unaware that they had been recorded at all.
2015
The USC elections of 2015 were an absolute mess.
Jack Litchfield was elected over Sophie Helpard by a margin of 32 votes. However, with accusations and a public hearing only a month after election day, the Elections Governance Committee disqualified Litchfield. They determined the winning team had broken far too many rules and instead made Helpard president.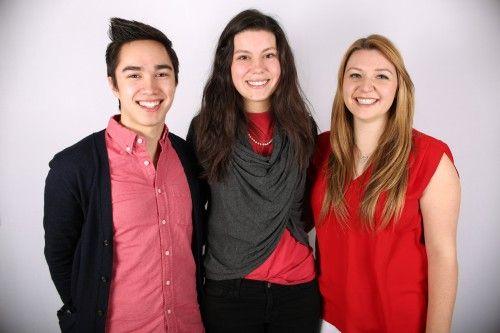 "Dixon Cider" — a seemingly innocent name until spoken aloud. Western Athletics' flagged this intramural team after two years as being problematic for its name. The students were dealt with under Western's Student Code of Conduct despite the name having been originally approved.
A controversial White Student Union hoax at Western was shut down on Facebook. Approximately 30 US universities and the University of British Columbia saw identical pages grace their student platforms as well.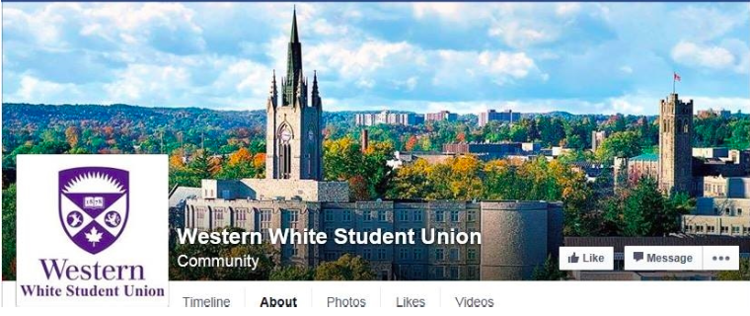 The year, and the decade, reached its saddest point that September. Western was shocked by the death of first-year Andrea Christidis at the hands of a drunk driver, while she was walking on a campus sidewalk. Christidis, at only 18 years old, united campus in grief. The long trial of the driver, Jared DeJonge, was public and widely watched by Westerners and Londoners alike.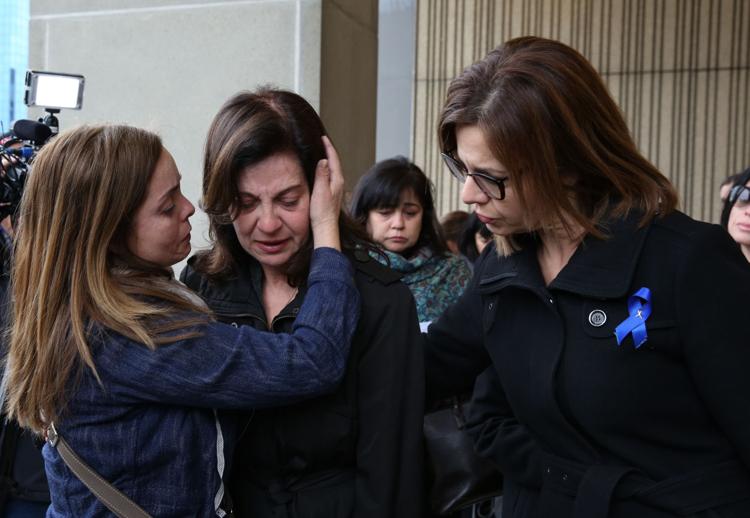 While Amit Chakma's presidency began in 2009, 2015 was the year he became the infamous president he remained throughout his tenure. That April, via a loophole in his contract, he earned nearly $2 million dollars between 2009 to 2010 from both Western and Waterloo University. This made him one of the highest-paid public employees in the province that year.
National media coverage swarmed the president, and Chakma lost a rare non-confidence vote from the senate, as 95 per cent of colleagues expressed their disappointment.
2016
This was the second of Western's two most consequential years.
King's dean apologized for remarks he made in an OWeek address. He said his marriage to a muslim woman "Only gets awkward when she wakes up in the middle of the night screaming 'death to America.'" The joke may have worked at his wedding, but was met with appall by Western students.
In one of countless offensive remarks Western saw this decade, an off-campus student house was defaced with the phrase "No means yes. And yes means anal," gathering attention on social media.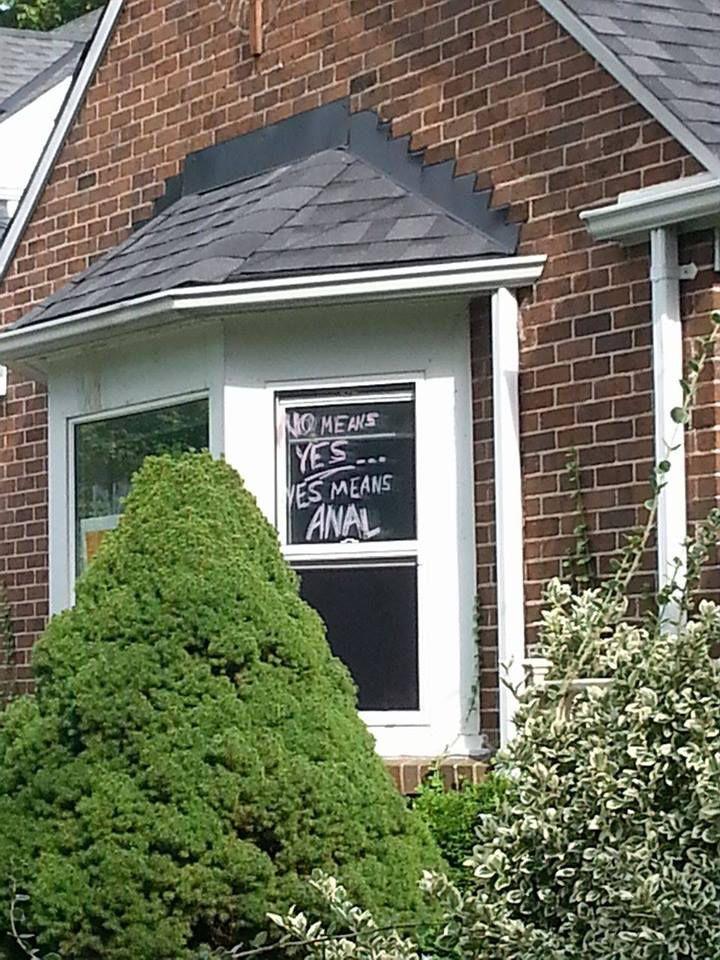 Glenn Matthews, the housing mediation coordinator said "I get it. the message is really bad, but students do dumb things."
But that summer, Western had already made their most consequential decision of the decade: the administration announced they were moving Homecoming to October to stop street partying on Broughdale.
By September it was clear this backfired, to say the least, as a now-historic Facebook group called "Save HOCO" started a campaign that would bring tens of thousands of students, and even more beer cans, into the street for the foreseeable future.
The debacle was only amplified by another scandal, as students hoisted a "Western Lives Matter" banner during Homecoming. Students took to social media declaring the sign a senseless parody of the Black Lives Matter.
And a series of animal killings that had spanned the last two years took over headlines. Reports of dead animals being skinned, beheaded and drained of blood popped up throughout the city. The acts were attributed to a single or group of zoosadists.
This odd trend of animal displays was complemented by an incident in a Huron University College residence. A student placed a pig's head in another student's room as a "joke," leading to disciplinary action from the college's residence discipline code.
2017
Compared to the prior year, 2017 was definitely calmer, though it had a firey start.
A Western researcher had identified the world's hottest rock in an expedition to the Mistastin Crater.
Posters were put up on washrooms around campus to promote gender inclusivity. The 50 posters were put up to spread a simple message: "Western respects everyone's right to choose a washroom appropriate for them. Trust the person using this space belongs here."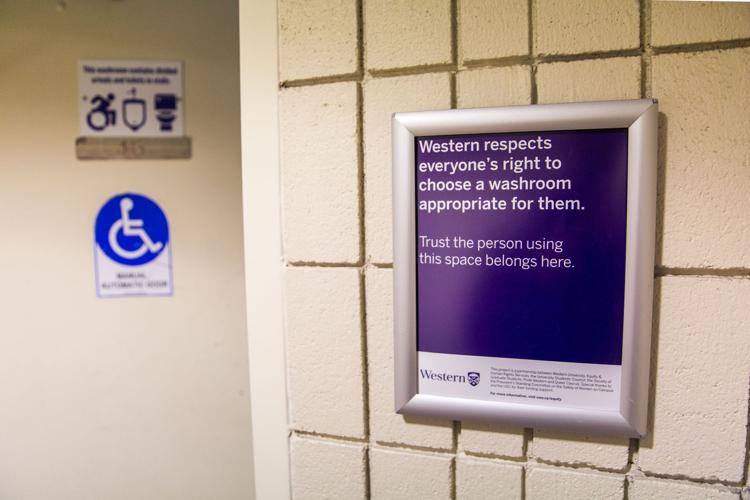 Western was also visited by Jordan Peterson, at what was just the beginning of his perilous rise to fame. What was poised to be a rerun of the Coulter visit saw no protesters at all, with a sold out presentation at the Natural Science Building lecture hall.
2018
London hosted the Juno's, offered gender neutral washrooms and brought awareness to the missing and murdered indigenous women through a Red Dress exhibition.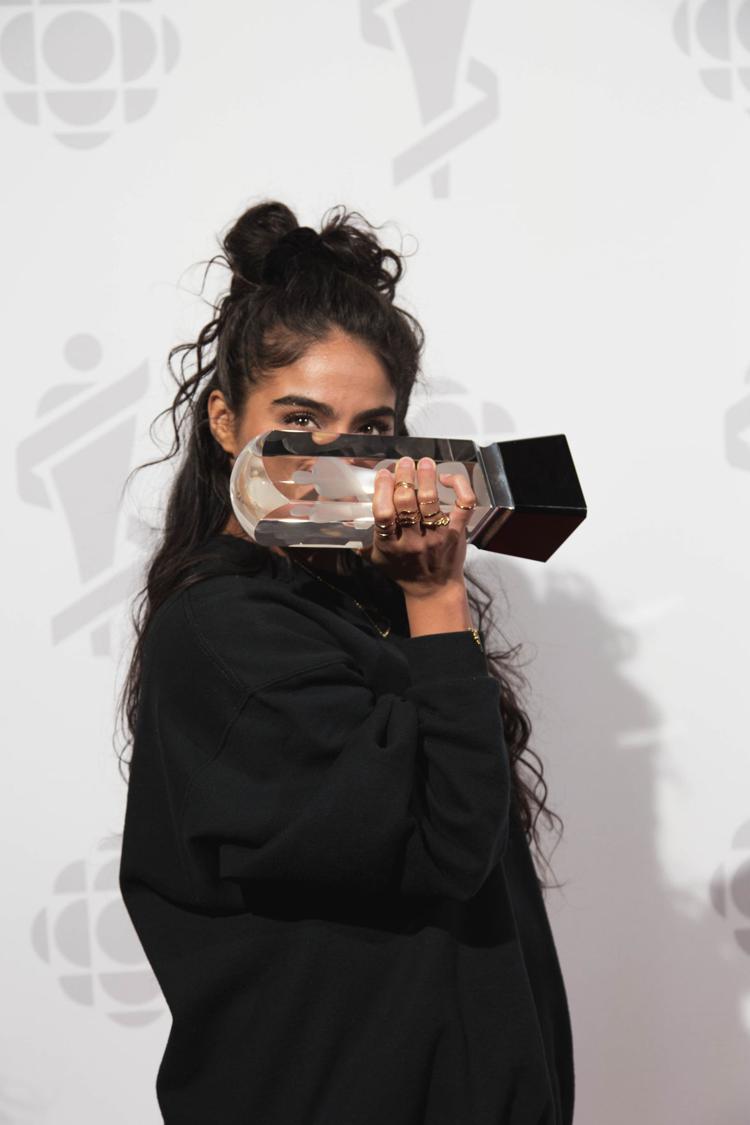 While amazing things happened, controversies soared.
The Christidis family filed a lawsuit against Western and the USC, it was revealed that year, for allegedly serving the drunk driver at The Spoke.
Former King's professor David Norton was found guilty of sexual assault and indecent assault against Indigenous boys between 1977 and 1983. This occurred during Norton's four-year sentence from a 2015 sexual misconduct charge against the abuse of an altar boy.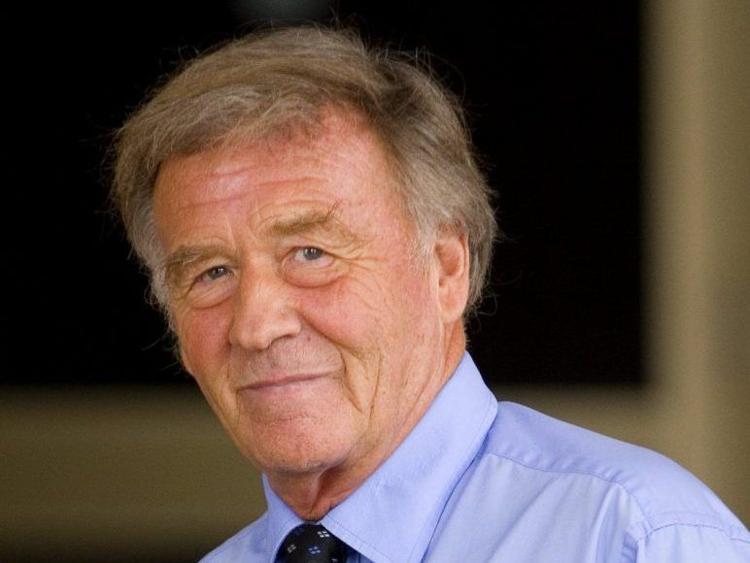 The faculty union battled with Western once again, only stopping a strike two hours after they were legally allowed to halt all classes on campus. Students worried about lost credits and possible transfers. It remains the most dramatic of several campus union clashes in recent years.
Western convocation speaker, Dan Aubrey, apologized after saying female Western students were "among the best in North America" alluding to Playboy. While it received some scattered laughs from the crowd, Western published Aubrey's apology a few days later.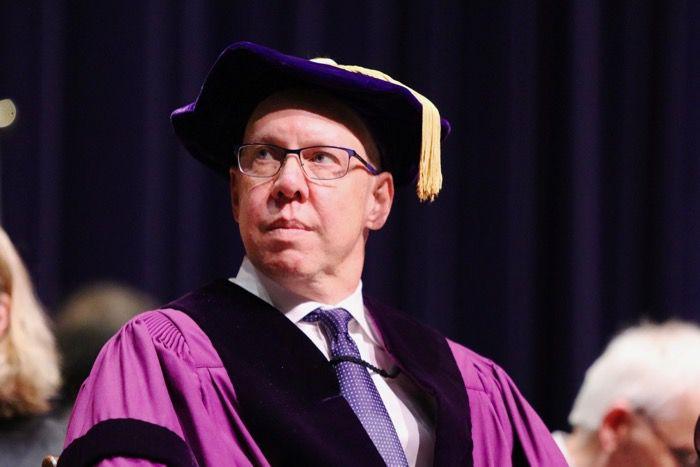 And in a victory for Progressive Conservatives in Toronto, students around Ontario protested massive cuts to provincial student loans. Students demonstrated on their own campuses and en masse at Doug Ford's offices in Queen's Park.
2019
Convocation saw yet another sexist remark as Stephan Moccio reminisced about a sign he once saw at Western that thanked fathers for "dropping off their virgin daughters" on move-in day. This was the second public sexist incident in two graduation ceremonies.
The next convocation took a classier turn with Canadian darlings Scott Moir and Tessa Virtue as speakers.
Stories emerged of a Delaware Hall floor's battle with shocking fecal discoveries around their bathrooms — including stalls, walls, floors and in the garbage bins. They were eventually attributed to a single figure, whom they dubbed the "Deli Defecator."
The USC impressed many in booking A$AP Rocky to headline Purple Fest. But, in a twist of fate, the rapper was arrested in Sweden and eventually convicted on assault charges. While the USC heard assurances from Rocky's team that he could enter Canada, he backed out the night before.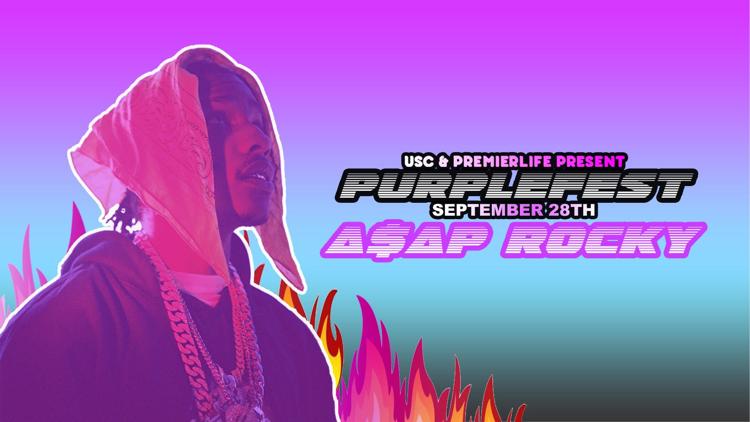 Fake Homecoming continued. While calmer in terms of arrests, the party still caused a stir on social media as sexist banners were shared in front of houses that were condemned by new president Alan Shepard and mayor, Ed Holder.
And while students took to fight against sexism, racism became a central issue on campus following a professors blatant and disrespectful use of the N-word in a classroom.