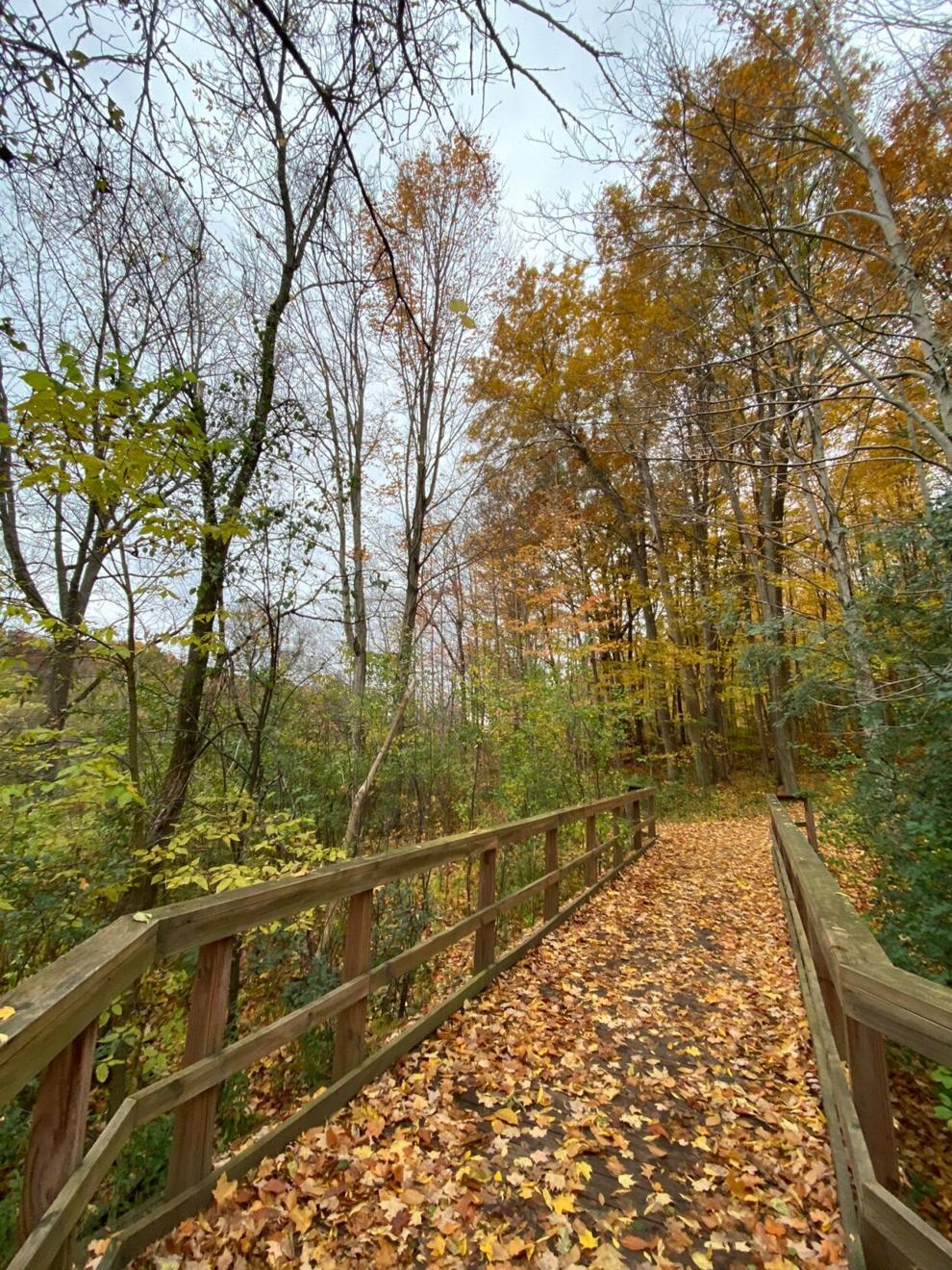 Pining to reconnect with nature? Consider the trails right on campus.
Located just upstream from Western University lies the Medway Valley Heritage Forest — a wooded escape from the hustle and bustle of campus, only seconds behind Brescia University College and Huron University College.
One of Western's most peaceful features, Medway Creek quietly curls around the north end of campus, from Saugeen Maitland Hall to University Hospital and into the Antler River. 
Students can find the seven-kilometre trail behind Brescia University College or Metamora Crescent — students should be mindful of trails closed due to erosion damage. The trail skirts along the wooded waterway, ending at the Museum of Ontario Archaeology. Along the way, students can view the changing fall colours, feel the crunch of fallen leaves on the dirt path and smell the crisp change of season in the air. 
Not many students know the trail exists, and fewer know its history.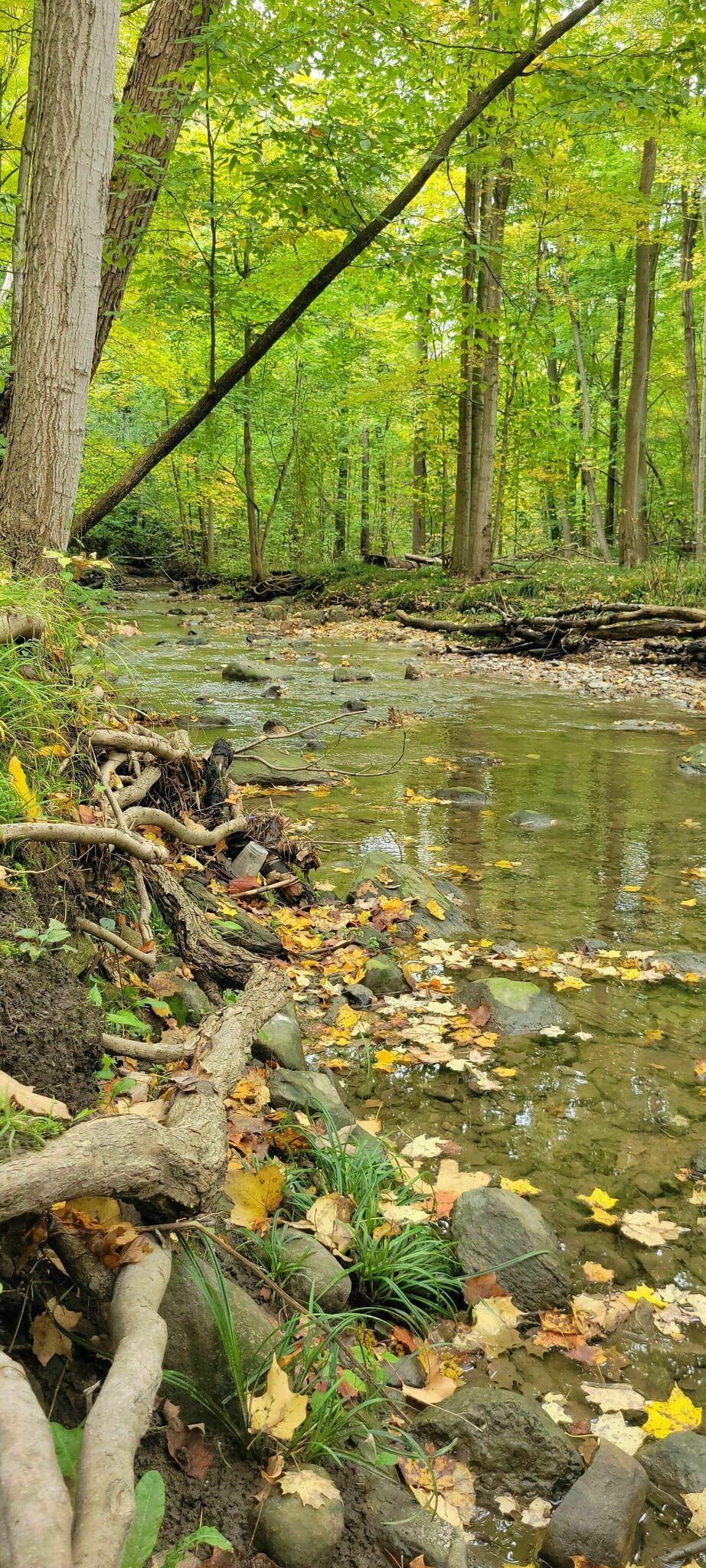 The trail runs through a designated environmentally significant area donated to the City of London and Western over 40 years ago. Ever since then, the Upper Thames River Conservation Authority has managed the conservation area and trails. Before that, European settlers had logged and farmed most of the now naturalized creek. 
Look even further into history and the region affirms a rich history of Indigenous peoples that frequented trails along the creek for thousands of years. The vibrant tributary supported a community that fished the waters, hunted the lands and traded with other nations as far as Lake Superior. 
After exploring the trail, students interested in learning more about the history and ecology of the region can visit the Museum of Ontario Archaeology.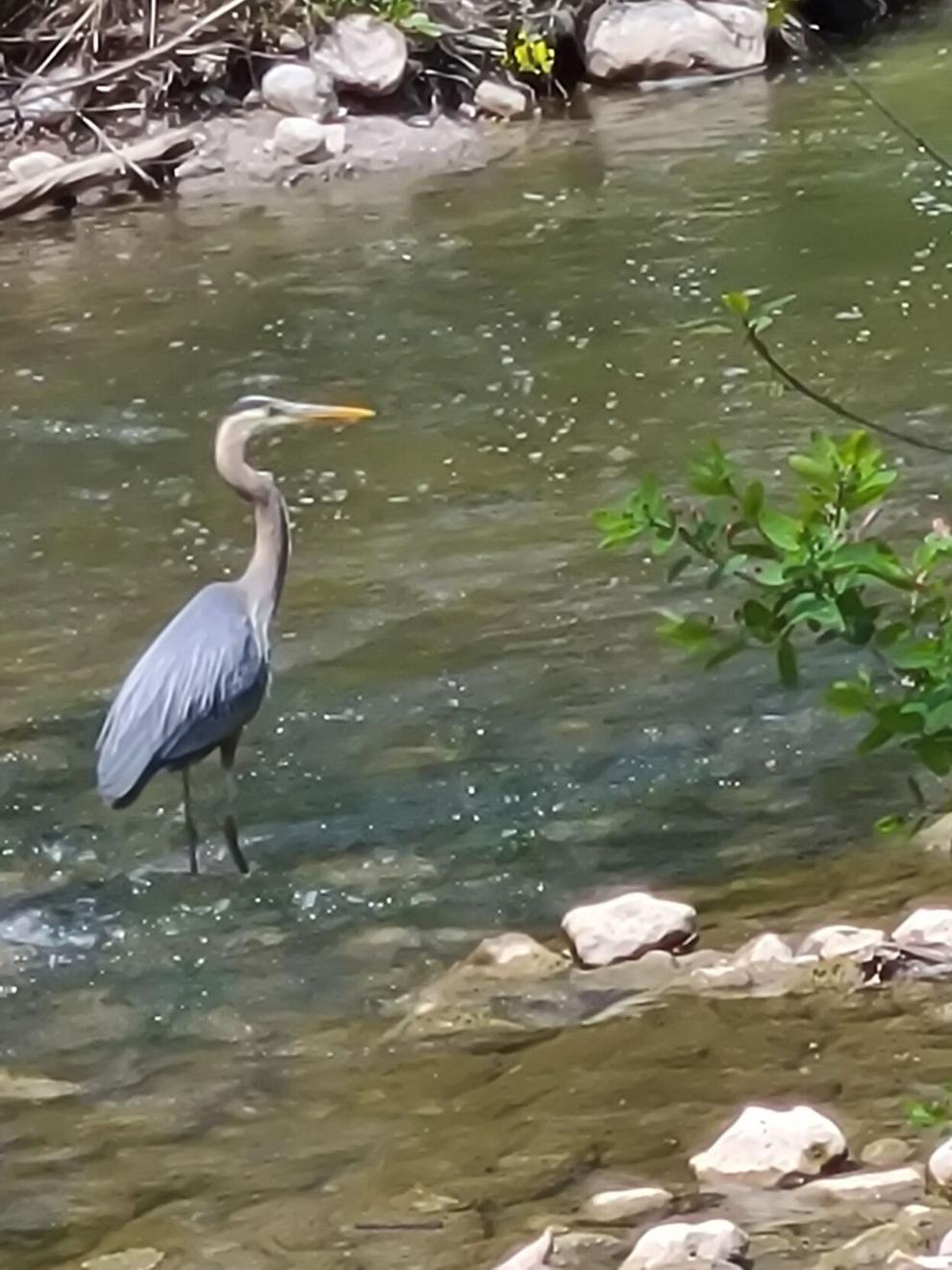 The museum is located at the north end of the trail where an old Iroquois community existed and over 300,000 artifacts have been uncovered. It offers tours related to past experiences along Medway Creek that illuminate deeper insights into the history of this region.
Western and the Medway Creek trail are located on the traditional lands of the Anishinaabek, Haudenosaunee, Lūnaapéewak and Attawandaron peoples. This land continues to be home to diverse Indigenous peoples — First Nations, Métis and Inuit — recognized as contemporary stewards of the land and vital contributors to society.
For those looking to hike, be mindful to leave no trace and feel free to leave your phone notifications on silent as you take in a few moments of tranquility amid the assignments, essays and exams left behind on campus.
---
Correction (Sunday, Nov. 7, 2021, 12:23 a.m.): This article was corrected to reflect that Medway Creek's seven-kilometre trail is behind Brescia University College and Metamora Crescent.