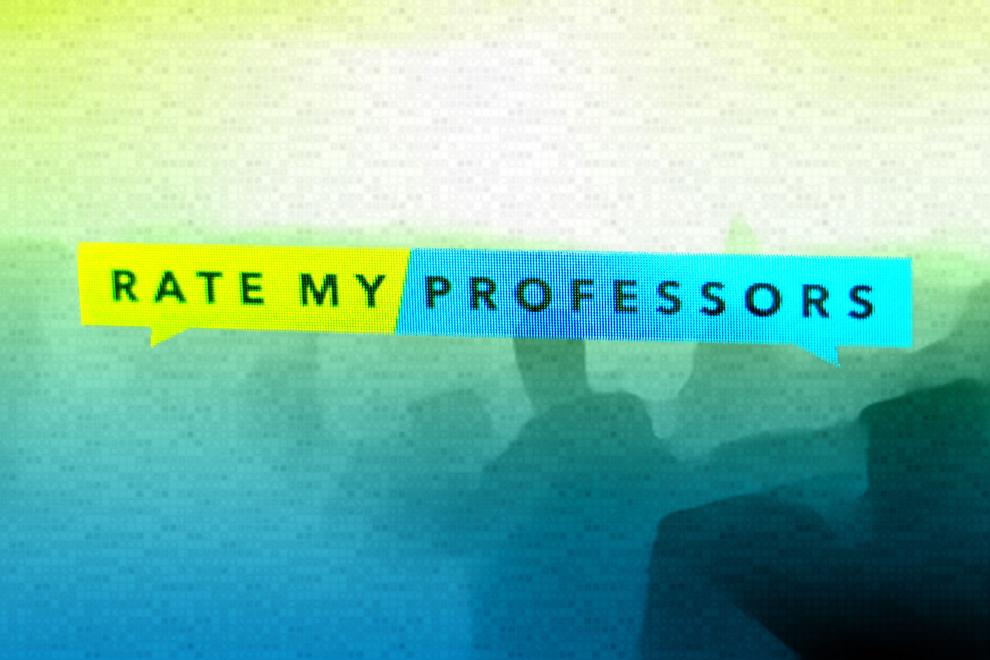 From "Must Knows" on Facebook to asking friends, Western students seem to have a million ways to know what a professor will be like before they step foot in, or more aptly log into, the classroom. But some Western professors say that Rate My Professors — one of the most popular tools students use to get the down-low on a prof — isn't trustworthy.
Rate My Professors is an anonymized website where students can leave reviews for professors on a five-point scale as well as rate professors on their level of difficulty. The site includes over 8,000 schools, 1.7 million professors and over 19 million ratings.
Joseph Turnbull, a math professor, is Western's highest rated prof on Rate My Professors. Over 120 ratings on the site have given Turnbull an overall perfect score of 5/5 and 100 per cent of ratings say that they would take his class again. Despite the rave reviews, Turnbull himself doesn't think there's much merit to it.
"I don't think I'm nice. I'm not [nice] — maybe I am — I don't try to be nice," says Turnbull. "I just try to be reasonable, I guess?"
Turnbull attributes the site's lack of credibility to its anonymity — it's presumed that ratings are left by students who took that professor's class but there's no way to know for sure.
Mark Workentin, chemistry professor, remembers the early days of the site when users could rank a professor's hotness using a chilli pepper scale — a feature that the site dropped in 2018.
"That might have been the most disappointing thing for me — I didn't get chilli peppers," says Workentin.
Workentin has been at Western for 25 years and is best known for teaching second-year organic chemistry. He has a 4.5/5 overall score based on over 120 ratings that indicate 95 per cent of students would take his class again.
"I use websites all the time for reviews when I'm buying stuff on Amazon or whatever, but [on] Rate My Professor people are either really mean or they're over-complimentary," explains Workentin.
"But if somebody on there has got a lot of ones, you might ask some questions about it, I think," Workentin adds.
Skepticism of the website's merit is echoed by Tim Blackmore, media studies professor. Blackmore has a 3.9/5 overall score on the site, based on over 130 ratings — 100 per cent of his ratings say that they would take his class again.
"It's polarizing, it's either a love or hate relationship. [But] most people are [actually] in-between," says Blackmore. "There's nothing about it that's really reliable, which is too bad."
It's not that Turnbull, Workentin or Blackmore don't take student evaluations into account — they do — but they look to student evaluations run by the university for feedback rather than any anonymized online forum.
"When I get evaluations at the end of the course, even though those are anonymous, they're only done by students who are in the class," explains Turnbull.
"I read those and I use those [as] a gold standard of feedback," he continues. "Especially if [the feedback is] repeated."
The University of Western Ontario Faculty Association has been pushing for student evaluations to be less influential in hiring decisions for almost three years now, citing research which shows the surveys reflect racial and gender biases.
This year, professors were not required to report their scores from student evaluations as the university tried to accommodate faculty during the coronavirus pandemic.
"Anonymous student surveys are heavily influenced by things like racial and gender bias, class size, accent and other factors beyond the professor's control," said UWOFA president Beth Macdougall-Shackleton. "As for trashy non-academic sites like RMP, they can be entertaining but are even less reliable than our in-house student surveys."
Blackmore says it's these same racial and gender biases that make him skeptical of the value of websites like Rate My Professor.
"I think that I would be much more careful and cautious because [of] the fact that somebody's essentially having their skin colour rated, or their accent rated, and people say they're hard to understand," explains Blackmore on the topic of biases. "It's like: 'Did you try? Really? How much did you try?'"
Instead of looking on Rate My Professors to pick classes, Blackmore says that if he were a student, asking other students who have taken the course would be a better measure of understanding what a professor is like.  
Turnbull also says he wouldn't use Rate My Professors to pick classes if he were a student. He would just wait until the first day of class to check it out for himself.
"If I was a student, I wouldn't look at the online reviews," says Turnbull. "I use my own experiences in the classroom. And what matters for me is the score that I give. What someone else's experience is — it may reflect mine or may not. I trust that first day more than I would trust what some random person said seven years ago on Rate My Prof."
Take it from Western's favourite prof's themselves — personal judgement is much more valuable than any Facebook comment or review on Rate My Professors.
---
Update (May 13, 2021, 6:25 p.m.): This article has been updated to include a statement from Beth Macdougall-Shackleton.