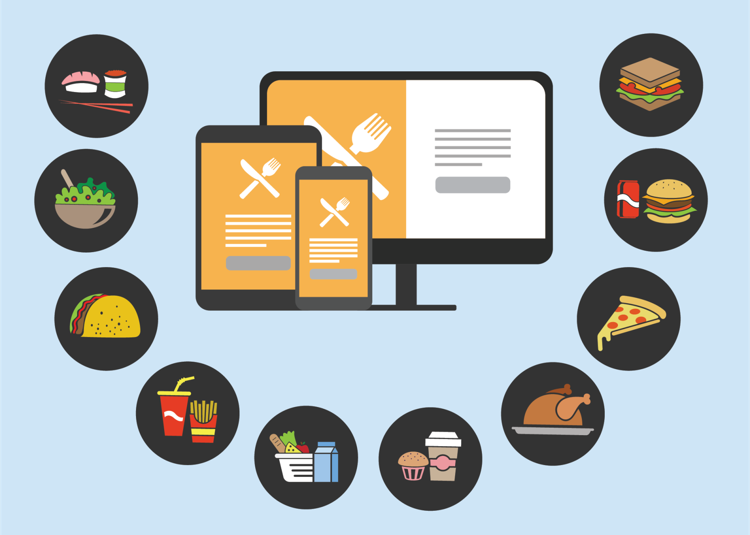 The 21st-century student is expected to have a social life, to get good grades, to participate in extracurricular activities and to go to the gym. This on-the-go lifestyle presents a challenge when it comes to making time to eat, and more specifically, eating well. But two new Western University food-delivery startups hope to change this. Both are directed at London students, and they're looking to compete with already-established food services such as Just Eat and UberEATS.
Paul Okundaye, a first-year Ivey HBA student, is tackling healthy eating head on at Western with his new student-based food-delivery service, Dine Easy.
"Personally, there are a lot of times where I will get home at 10 p.m. and realize I haven't eaten all day, and the last thing on my mind is how long it's going to take me to make a decent meal," says Okundaye. 
Dine Easy cooks nutritious entrées at a low cost to students and either delivers them, or students can pick them up on campus. A flip switched for Okundaye when he noticed that he and his friends were always too busy to cook and that there are barely any wholesome alternatives on campus that provide students with their daily health needs.
Students can also try new foods. Dine Easy's menu includes a wide variety of international dishes to choose from including Chinese honey chicken, Filipino coconut beef adobo and Indian biryani chicken. The menu changes every week, and there are usually three entrée options for each day. Each meal, priced between $8.99 to $9.99, includes a protein portion, a carbohydrate portion and a seasonal vegetable portion.

"When you order from Dine Easy, you are also helping to support a really good cause," says Okundaye. The company has partnered with Youth Opportunities Unlimited — a social support service in London for at-risk teens — in order to hire individuals who are not in school or working.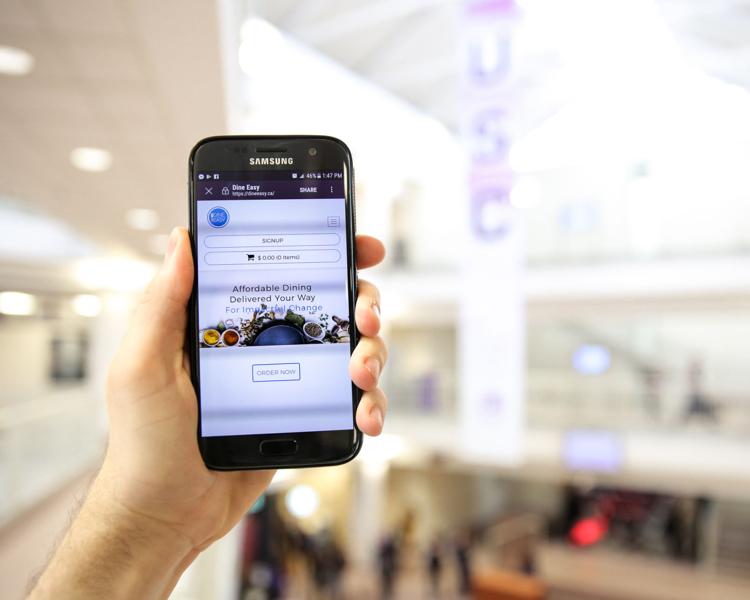 Dine Easy is currently working with Propel, Western's entrepreneurship centre, which has provided resources and support for Okundaye and his team.

"One of the big things about starting a company, or becoming an entrepreneur, is identifying a problem you think you can solve," says Alan Kalbfleisch, business analyst at Propel. "Obviously, students do face the problem of food insecurity, which is a problem that Dine Easy is trying to solve."

Dine Easy isn't the first food-related business Kalbfliesch has worked with. Currently, he is also helping out with uMunch, a food-delivery app that specifically targets Western students and that is currently being created by Western alumni Amir Rezvani and Arvin Drajah. uMunch is designed for Western foodies who want easy access to local restaurants and a payment sharing option on their app, something other food-delivery apps have fallen short of.

UMunch is set to be released around exam season in December. Rezvani and Drajah are currently working with London restaurants such as Burger Burger, Molly Bloom's Irish Pub, Cousin Vinny's Pizza and Deli and Baba's Shawarma Grill to bring the best deals right to students' front doors.
"We have a split the bill [option], so that kind of sets us apart," says Rezvani. "Our end goal is to deliver right to you on campus. If you are studying at Weldon, the food literally comes to your desk."

With companies like Dine Easy and uMunch accommodating the Western community, getting food easily is one less thing students will have to worry about.