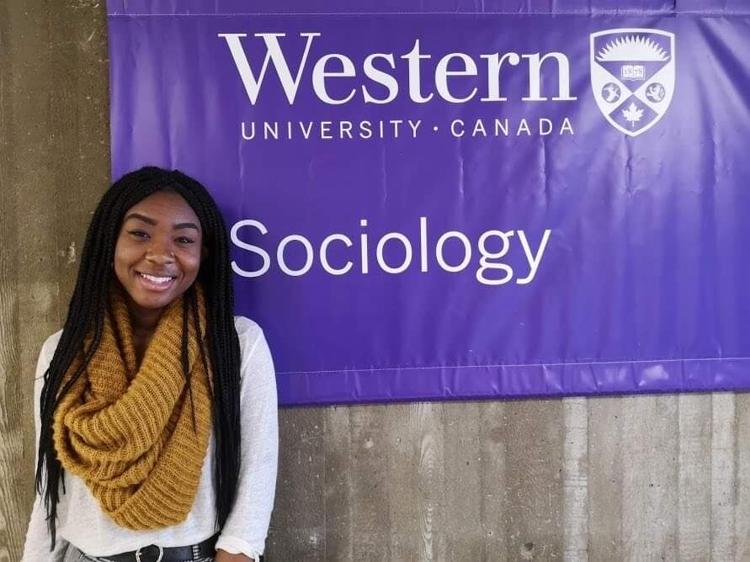 Conversations about minority visibility and acknowledgement have grown louder over the past few months at Western University.
Earlier in the summer, the president's Anti-Racism Working Group published a report highlighting instances of racism and discrimination on campus, as well as recommendations to address these systemic issues. While the drive to highlight these instances of discrimination and representation has increased institutionally, on an individual level the conversations have yet to begin.
This lack of discussion drove Jess Omorodion, fourth-year sociology student, to create an "Intersectional Resource Guide" — a 30-page document of resources ranging from restaurants to counselling.
"It's hard to find [these] resources, it's such a big campus, especially for frosh during OWeek. You have so much information thrown at you and are bound to forget some of them," explains Omorodion.
"This could really help people that may already know cultural resources, but are a member of the LGBTQ community and struggling there. Or they haven't found a religious place of worship. I was trying to help students in any way I could really figure out."
The guide provides information on resources available for various cultural and religious groups on campus, as well as resources on sexuality and gender. The guide aims to provide students and staff, particularly those in residence, with the knowledge and awareness of services for minority students.
Omorodion credits the creation of the guidebook to her own experiences on the Social Science soph team.
"We went through the training to be sophs, and there wasn't a single mention of race or anything like that," says Omorodion. "So, me and two other Black girls on the team took it upon ourselves to do a mini race-training for the team and talk about the Black experience and how best to help Black frosh." 
This impromptu training eventually led to the creation of the "Black Guide to London," a guide including restaurants, barber shops and hair salons for Black first-year students. According to Omorodion, this was the predecessor for the resource guide which she would begin planning almost half a year later.
In March, she started to research the cultural groups on campus that she would later get in touch with.
"Originally it started with just cultural [groups] because that's how it came to be with Black students," she mentions. "But some religions are very cultural, for example the Jewish community: they do have a very large community on campus, and so does the Muslim community, I feel like I couldn't ignore that." 
She later decided to add gender-based resources, as well as those for the LGBTQ2+ community.
Omorodion and her team of seven Western students spent the rest of the summer contacting places and compiling resources for the guide and in September, the group shared their work on the student Facebook page "Must Knows for Courses at UWO."
The post received an overwhelmingly positive response, amassing several hundred likes on the platform. 
Omorodion, also a councillor with the University Students' Council, shared the guide with her colleagues, as well as with orientation and residence staff. She is hopeful that the resources provided in the guide will not only help BIPOC first-year students as they navigate their time at Western, but will ensure that residence staff are knowledgeable of the differing backgrounds and experiences of their respective frosh.
Experiences that are distinct and cannot be homogenized into a one-size-fits-all mentality. 
"I am very hopeful that this resource guide does not only help people at Western but serves as a blueprint for students all over Canada," says Omorodion.