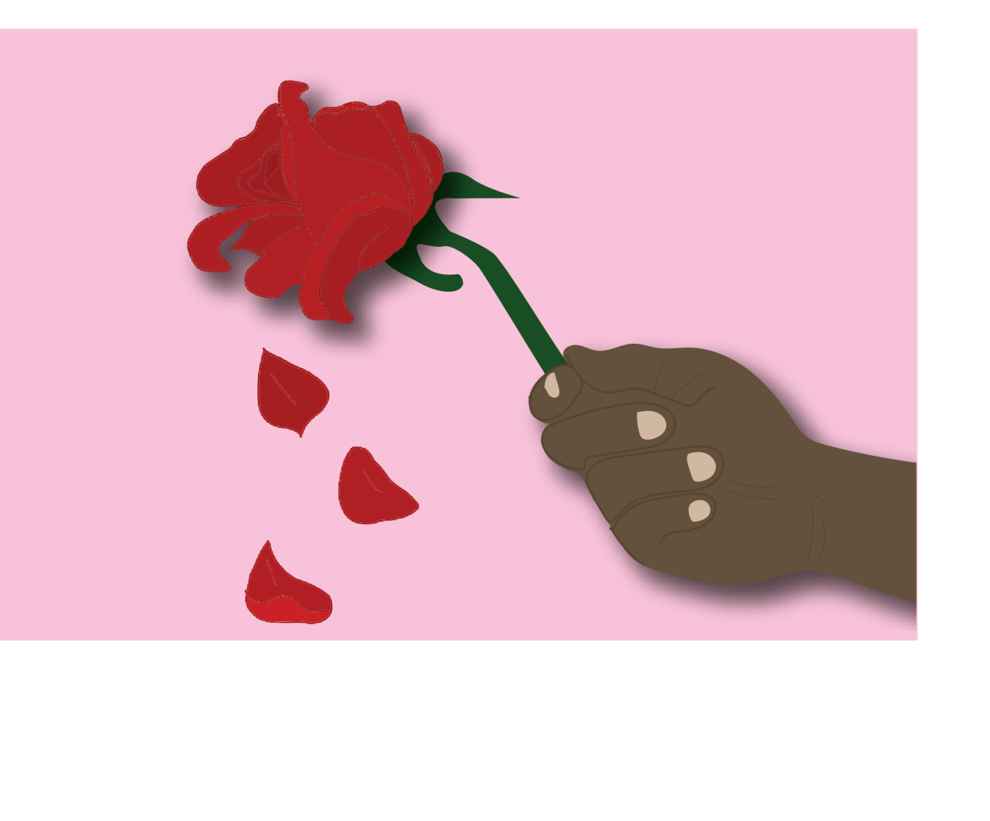 For many long-time viewers of The Bachelor, the show is the best kind of "trash TV" reality television has to offer. But over the years, the franchise has developed a reputation that fails to embrace diversity and address its numerous allegations of racism.
This past season — the 25th in the show's run — starring Matt James, marked a historic season with the first ever Black Bachelor and the most diverse group of contestants the show has ever seen with just over 65 per cent of its cast identifying as non-white. This ground-breaking cast led to high hopes for the season, which were quickly undermined when the show's long-time host Chris Harrison came under fire for defending a contestant's racist past.
In a Feb. 10 interview with former Bachelorette Rachel Lindsay — also the franchise's first Black Bachelorette — Harrison criticized the ongoing scrutiny of James's frontrunner Rachael Kirkconnell over photographs that show her participation in a plantation-themed party in 2018.
His defence of Kirkconnell included comments such as: "I saw a picture of her at a sorority party five years ago and that's it" and that while attending such parties was frowned upon in 2021, "that was not the case in 2018."
Both Harrison and Kirkconnel have since apologized, admitting their remarks were racist and offensive.
Hiruthika Ravi, a third-year neuroscience and psychology student, says the racist incident "overshadowed what would have been otherwise an impactful season" due to the record number of contestants of colour. She mentions that she had hoped "storylines with [Black, Indigenous and people of colour contestants] would be addressed" with greater attention this year, but felt that Harrison's "strong stance in defence of" Kirkconnell undercut any meaningful attempts to increase diversity.
Viewers also felt that the racially-charged tone of the interview went beyond Harrison's support of Kirkconnell.
"He was being very dismissive of Rachel [Lindsay]'s thoughts and not acknowledging that Rachael Kirkconnell's actions were racist — and by defending her, he was showing his racist thoughts as well," says first-year medical science student Josephine Davey-Young.
"He was coming from a very privileged stance, talking about how [Kirkconnell's actions were] 'not that big of a deal,'" Thea Medland, second-year media, information and technoculture student adds. "He was very nonchalant and tried to seem he was very above [the entire issue]."
Following backlash from the interview, the Bachelor franchise announced the host's departure from the show for at least the next two seasons.
"The best move [was] for [Harrison] to step away from the position. People are upset," says fourth-year genetics student and fan Mitch Hendry, who agrees with this decision.
Harrison's interview only brought further attention to the Bachelor franchise's history with a lack of representation. Ravi argues that while the franchise has "taken steps to increase the diversity of the show," it remains unwilling to adopt a decisive stance against racism. 
Medland and Davey-Young both look to the popular Instagram account Bachelor Data, which aggregates data related to "screen time" and contestants' social media growth. The data highlights that the franchise puts "women of colour on the show, but they don't give them any screen time," according to Medland.
Davey-Young suggests that this comes down to the "editing process … which is done in favour of the white contestants." She also explains that it felt like non-white contestants are merely brought on "to check a box" but are simultaneously "set up … for a lot of online harassment and racism for the way they [are portrayed]."
Although Ravi finds that the Bachelor franchise breeds a culture of racism, she hopes the show doesn't shy away from diversity in the future. Instead, she urges the franchise to evaluate whether diverse voices are involved in production — and if they "aren't behind the scenes, they need to amplify voices from those communities."
Hendry feels strides towards diversity must remain all-encompassing and also consider multiple racialized communities, the disabled community, various religious affiliations and other marginalized groups. The franchise's survival, according to Ravi, depends on increasing conversations on diverse communities, which could open the show up to new fans.
Western University students, echoing the voices of many other fans, hope to see long-term change throughout the Bachelor franchise. Viewers can only wait and see who will be featured on the journey to the final rose — will it be the tired narrative of Eurocentrism or the potential to explore diverse and meaningful representations of love?