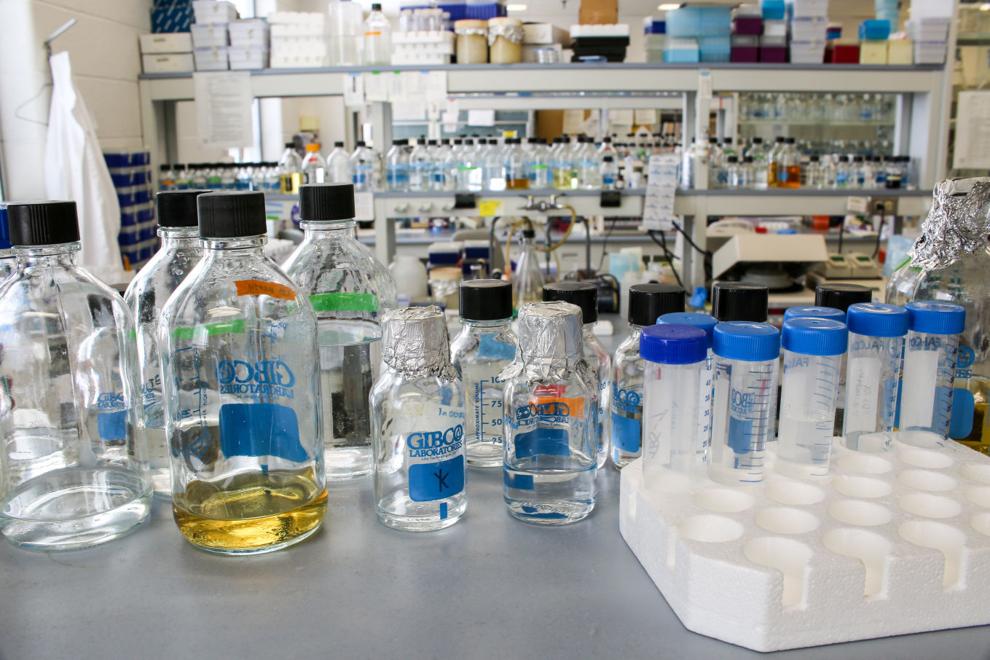 After a smattering of coronavirus cases at Western over the semester, students are still questioning whether they would line up for a vaccine.
Western University students have been the epicentre of five COVID-19 outbreaks in London, driving up the city's case count from residences and downtown bars. Now the majority of cases stem from an outbreak at University Hospital that has left over a dozen dead as London enters the orange zone of provincial restrictions.
But even as Londoners and Canadians look hopefully to promising vaccine news from the US and UK, the idea of possible COVID-19 inoculations still receives mixed opinions.
A poll conducted in mid-October by Leger and the Association for Canadian Studies found that 63 per cent of Canadians would take a free vaccine right as it becomes available, while only 17 would not. A dropping percentage of Canadians thought the vaccine should be mandatory, with 39 per cent in favour, down 18 percentage points from a similar poll in July.
In a similar poll for Western students, a slightly smaller percentage were in favour of mandatory inoculation.
The Gazette conducted an informal poll in the popular student Facebook group "'Must Knows' for courses at UWO" and received 343 responses. Of those several hundred students, 41 per cent voted that they would take a vaccine right away, as long as it was properly and rigorously developed. Nineteen per cent said they would voluntarily take the vaccine right away; 13 per cent responded that they wouldn't take the vaccine after its release; and three per cent said they wouldn't take the vaccine at all.
Twenty-two per cent voted that they believe the vaccine should be mandatory.
Some students wrote their own responses to the poll, with one writing they'd rather take bleach over the vaccine and another that they'd take the Russian COVID-19 vaccine first.  
"I would take the vaccine once everyone else that is more vulnerable than me has a chance to get inoculated," explains fourth-year student Ryan Lim. "My demographic is the least likely to be adversely affected by this virus and there are others that need a vaccine before me. I've just got to wait my turn."
Fourth-year global economics student Matthias Krebs believes "the same approach should be taken to a COVID-19 vaccine as is currently being taken with the [flu vaccines]."
He voted that he wouldn't take the vaccine and adds "a rigorously tested and proved vaccine that the public can have trust in and is encouraged to take is likely to be positively received. We need to learn to live with [COVID-19] likely for the long-term, and I think we should be taking a balanced and middle-of-the-road approach."
Holly Steen, a Social Science student at Huron University College, also voted not to take the vaccine, saying "I don't think about a year of research is enough time to know for sure that a vaccine is safe and free of long term side effects."
Canada's vaccine distribution plan is in the works and a lot hangs in the balance as information about the virus and vaccines evolves daily. Scientists believe 30 per cent of the population must receive vaccinations in order for herd immunity to be effective, and if polling is accurate, it appears enough Canadians will be lined up to get their shots.