Paul Davenport Theatre in Western's Talbot College filled quickly on the afternoon of March 16. Parents and grandparents captured hundreds of pictures of the group onstage — roughly 50 nervously chattering students tuning their instruments. 
The room had an extra special buzz that day, not just because the audience was eager to hear Sergei Prokofiev's challenging piano concerto, but also because it was the Western University Symphony Orchestra's final performance of the year. As conductor Tyrone Paterson bowed and the orchestra began to play, the strings, brass, woodwinds and percussion all came together seemingly effortlessly — the operative word being "seemingly."
The orchestra doesn't typically involve such difficult pieces, as it encompasses a range of skill levels and talents. In the past, the orchestra's concerts have sometimes followed a theme, but this one, being almost like a culmination of the students' hard work as it was of a higher calibre of difficulty, was really about highlighting their talent.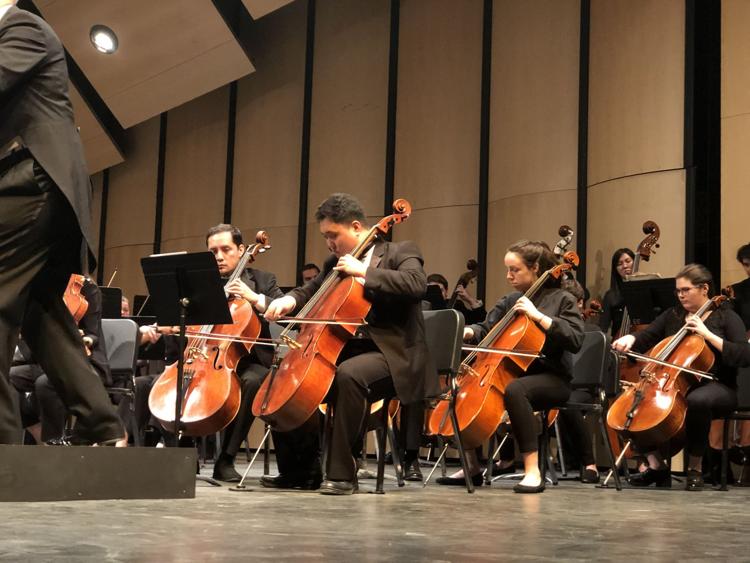 Jeffrey Komar, one of the orchestra's three teaching assistants and a doctoral student, refers to the concert as a "showcase of the talent ... in the music faculty" and a "wonderful fusion of talent and art."
"We have our student soloist Dan Luong, and just the whole membership of the orchestra," Komar explains. "We have students not just from the music faculty but anybody at Western can audition and be in the orchestra. We have this really diverse community of players." 
Mozart's Symphony No. 36 graced the first part of the show. This symphony was written in Linz, Austria when Mozart was asked to put on a concert but found himself with no music. Thus came a five-part piece written in the span of only four or five days. It contrasts beautifully with the main event of the show, Prokofiev's Piano Concerto No. 3 in C Major. Prokofiev struggled in his life and feared that he was a second-rate composer. However, the nuance and brilliance of this concerto prove otherwise.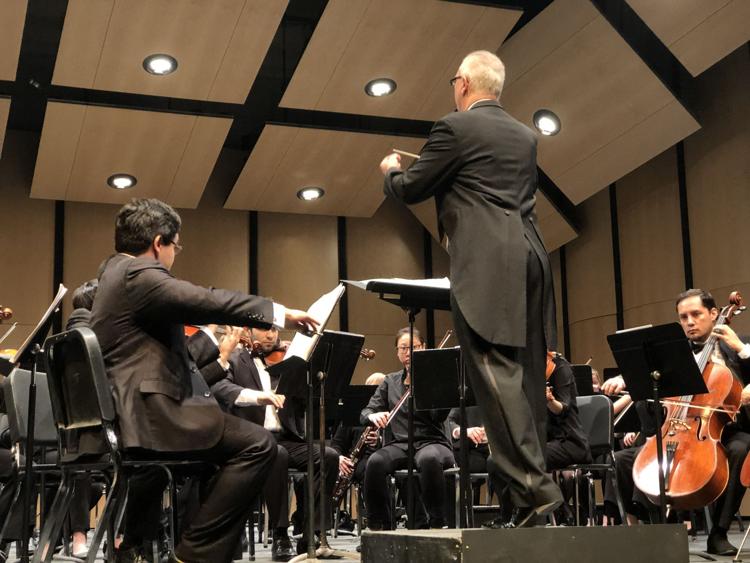 The soloist Luong, studying a master's in performance and literature in collaborative piano, put forth a strong show.
"Collaborative pianists are kind of the workhorses of the music world. They often collaborate with singers and different instruments, but they don't often enter concerto competitions," Komar explains. "Dan, having done all this work and collaborating with so many people, he wanted to try his hand at competition. He's incredibly talented. If I were to think of Western's best, well, it would be him," gushes Komar when asked about this year's soloist.
Whether the note to strike is grandiose or nostalgic, upbeat or whimsical, each student came together in a beautiful melting pot of music and talent. The students in the orchestra devote as much time to it as one would a course, with two hour practice twice a week in addition to the individual practice necessary for perfection. Passions and skill came together. Prokofiev and Mozart would be proud.