It's that time of year again — the temperature starts dropping faster than my GPA, pumpkin spice lattes are out and girls are trading in their Stan Smiths for Uggs left and right.
That's right, fall is here, and for those of you who are still single, things might feel extra chilly.
But fret not, I'm here to rescue you from your future as a cat lady. Some people read tarot cards: I read shoes. I believe what a man dons on his feet says more about him than any Tinder bio ever could. So, put that swiping finger to rest and read on.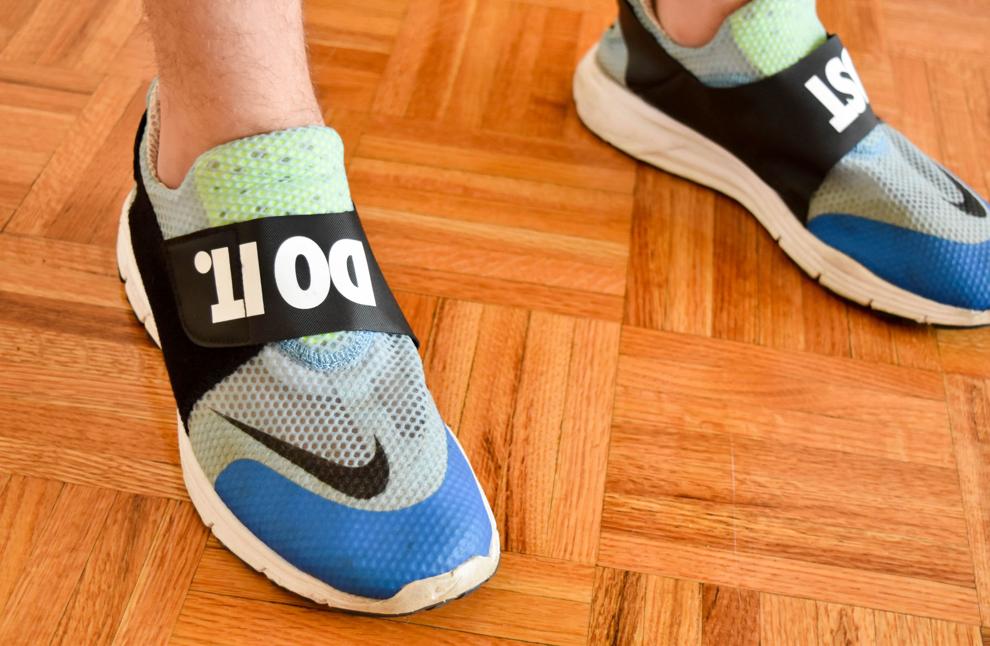 Running shoes
Still living at his parent's house (probably in the basement), this guy lives for familiarity, and you can tell by the worn-out soles of his Reeboks. He probably has an eight-month-old grilled cheese stain on his shirt and some holes in his jeans, but hey, he has a big heart. His favourite movie is probably Happy Feet, and he will definitely make you candle-lit dinners, even if they're microwavables. If that wins your heart and you can bear the fact that he drives the speed limit and pays for your movie with Canadian Tire money, then he's the one for you.
Sperries
He's got three things: Money. Power. Respect. He's probably in a frat or Ivey and most likely will not text you back — unless he's feeling lonely and fragile at Frog Thursdays. If you don't mind someone who's wheeling the whole female side of your family tree, then look no further for bae. Decked in Polo, this man has layers covering his heart. Deep down, though, he likes to read Goodnight Moon before bed and is looking for that special someone to feed him King Richie's and tuck him into bed.
Timberlands
You might mistake him for Bob the Builder, but don't let this plaid-covered cutie out of your sight just yet. Have you ever dreamed of a perfect lobster dinner? Someone rocking Timberlands will definitely answer your wishes in the form of an all-you-can-eat, bib-wearing, lobster and crab leg dinner. You know, the ones where they give you a plastic bag of lobster a bib to wear and wipe off your dignity with. Although that might not seem too romantic, rest assured, this guy definitely has a soft side and will serenade you with a homemade banjo (even if all he knows is "Hot Cross Buns"). He'll even provide you with endless fur coats from his sheep farm and will definitely give you all his Candy Crush credits. Talk about a hopeless romantic!
Flip flops/Birkenstocks
Some people love themselves enough to cover their toes in fall weather, but he doesn't. Vulnerable, afraid and maybe shaky with plans, he's hard to get a hold of and probably the type to write "Let's hangout" in your yearbook and never follow up. You can catch him skipping leg day at the gym, but hey, he's probably got a closet full of Hawaiian tourist shirts that he's more than willing to share for the girl who wins his bronze, sun-kissed heart!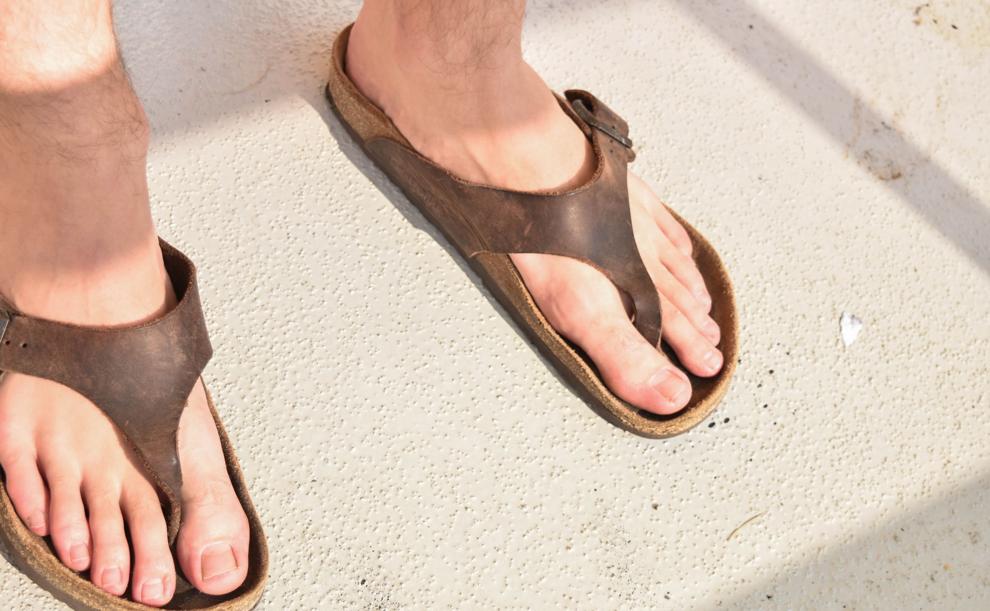 Sneakers
He rocks in inappropriate situations and also enjoys to wear bougie clothing that might put him in overdraft hard. Mysterious and probably miserable looking, this guy looks intimidating to talk to, but deep down, he's just a boy looking for his trap queen. He enjoys long waits in sneaker lines, black coffee from unknown and underground coffee shops and bars with poor lighting. He might care more about his Instagram aesthetic than he does you, but he'll still hook bae up with that guest list to some club no one's ever heard of pro bono.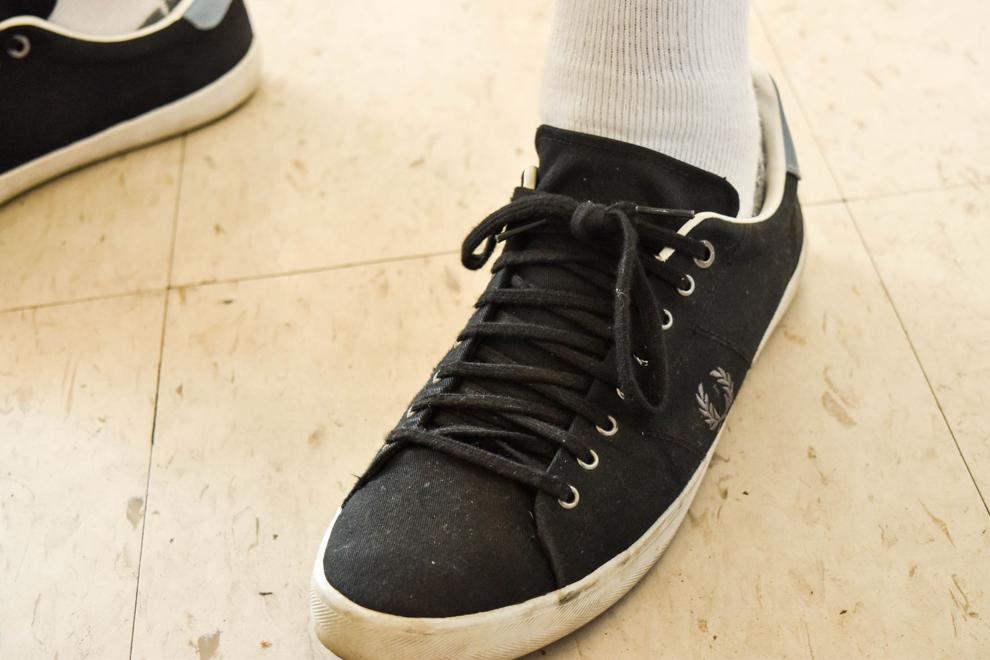 Dress Shoes

Are you looking for love and also someone to sponsor your drunk, late-night eats at King Richie's? Look no further ladies, you have found daddy. The shoe really says it all here: sophisticated, charming and … probably unseasoned. Think about it, if he's wearing dress shoes on campus just because, do you really think he's the type to have seasoning in his life? If you're not a paprika, turmeric or chilli type of girl and totally opt for that salt and pepper seasoning on your chicken, that is A-OK, because this man will probably do just that for you and order only egg whites if you go out to Christina's. He will definitely buy you that sweet Loblaws caviar that was on sale and has been on the shelf for a few days, and he will also go for pedicures with you. Get you a man that tops up your Western meal card and waxes his eyebrows with you, am I right?
By creating a short and sweet guide to what his shoes say about him, I hope I've restored your faith in finding love at Western. Get ready to find love at first sight (of the shoes, of course)!