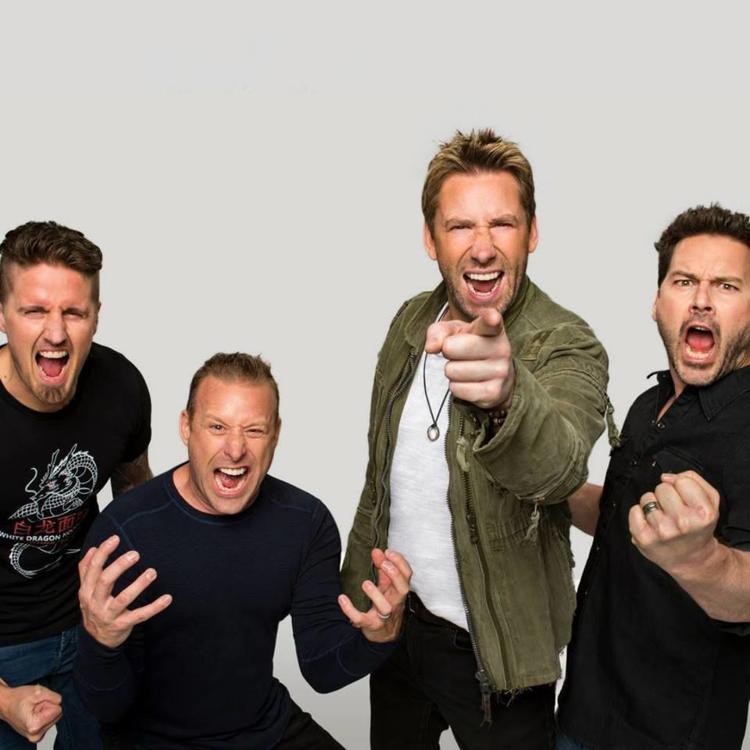 In the 40,000-plus years of the existence of music, few artists have undergone the critical and popular malignation faced by Albertan post-grunge band Nickelback.
For Nickelback haters — and there are many — the band is essentially indefensible; engaging their music in even a neutral way is a morally reprehensible act void of humanity. For these critics, Nickelback is neither cool nor deliberately uncool; if middling or bad, they don't defer to the so-bad-it's-good ethos of contemporary reflexive irony. They seem to lack a champion, much like Mr. Sub sandwiches or Logan Paul or the collected works of Dean Koontz.
And, yes, at least from a musical standpoint, their work warrants criticism. Their riffs are formulaic; their lyrics, banal. They have a scrubbed-down, corporate-ish, hard-rock-with-a-haircut sound that is a byproduct of the bizarro nu metal radio blip of the early aughts. Indeed, the band entered popular culture at the same time that baggy jeans, oversized suits and flip phones took over — a time not too soon forgotten.
But listening to Nickelback can also often feel like a big middle finger to pretentious urbanite snobbery, a pushback against the cafe music critics who reserve their ears for independent musicians who probably never made it because their music isn't that good. And Nickelback has taught us so much about life, regardless of the band's hackneyed songwriting. Lead singer Chad Kroeger urges us to look at this photograph — to reminisce on the carefree days of yesteryear as our adult lives slip by like sand through the fingers of existence. He waxes poetic to a former fling that she reminds him of what he really is, an idealistic commentary on lost love and the cold, dark nights when memories keep us awake.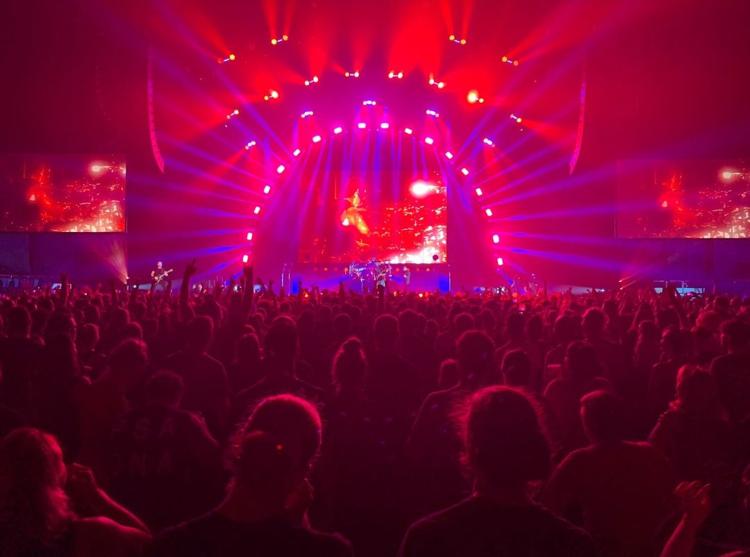 In fact, it is in their love ballads that Nickelback really makes their mark, illustrating the heartbreak and romantic mundanity of middle-aged men who never left their small hometowns, facing the melancholia of those dreams they gave up on long ago, reserved to the fact that this is their life now, with cold Labatt Blues the only escape from the ultimate nightmare of unattainable ambition.
So on this Valentine's Day, we thought it might be beneficial to reflect on what Nickelback — the songbirds of our generation — have taught us about love, romance and the relationships that make us whole through an analysis of their greatest love songs.
On my knees, I'll ask
last chance for one last dance
'Cause with you, I'd withstand
All of hell to hold your hand
I'd give it all I'd give for us
Give anything, but I won't give up
'Cause you know, you know, you know
- "Far Away" (2005)
In the age of Netflix and chilling and hookup culture, Kroeger tells us here about old-school, perhaps antiquated, early-2000s relationship mores. Despite his deepest masculine urges, in resistance to a culture that tells him to suppress his emotions deep inside, Kroeger lays it all out. At the very least, he will fall to his knees — a reverential act of worship often reserved for gods and monarchs — to get back the woman that he loves. But he will also go beyond that, to the deepest depths of hell (much like Perseus in his quest to the Underworld to kill the Gorgon Medusa in her temple) to simply hold his lost love's hand.
What won't this guy do? Building from the impassioned yearning of a suitor to the quiet desperation of a distant lover, Kroeger understands the infinite heartbreak of a gap that can never be bridged.
And now, as long as I can, I'm holding on with both hands
'Cause forever I believe that there's nothing I could need but you
So if I haven't yet, I've gotta let you know
You're never gonna be alone
- "Never Gonna Be Alone" (2008)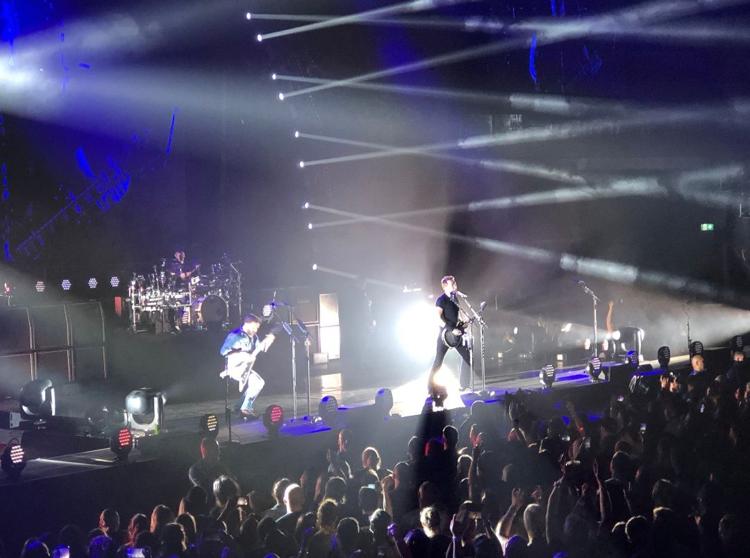 Perhaps one of their most recognizable hits, here Kroeger waxes about one of the ultimate existential crises; that at any moment, the ones you love can be taken away from you. From his realization that time is fleeting, Kroeger comes to the personal conclusion that, in a world void of meaning, it is the one he directs love toward that is what he truly needs as the hourglass of existence slowly trickles away its contents. See his use of "forever" — in a world in which, as we read in Job 10:18, we travel from the womb to the grave, it is love that really comprises the journey in-between.
Side-note: the music video for "Never Gonna Be Alone" features a daughter and her father, so our analysis may potentially be off.
Now the story's played out like this
Just like a paperback novel
Let's rewrite an ending that fits
Instead of a Hollywood horror
- "Someday" (2003)
In "Someday," Kroeger touches on the tensions in relationships, where the daily ups and downs of love often leave grievances and misunderstandings left unsaid. It is only through tragedy that this tension is released and love truly realizes its full potential. As a distinctly forward-looking song — both lyrically and in the destination-oriented pacing provided by Mike Kroeger's driving bassline — the band teaches us that action must be taken in relationships so that their scripts can be rewritten… before it's too late.
Gotta be some way
That I can make it up
To you now, somehow
By now you know that
I'd come for you
- "I'd Come for You" (2008)
Here Kroeger returns to the sacrificial ethos that seems to populate most of Nickelback's love tracks. However, this particular song seems to promote a kind of conditional love — while seemingly comparing himself to a soldier on the field of combat running back to save a fallen comrade, Kroeger qualifies that this "saving" love will only be given when the recipient realizes that Kroeger truly is the one that they want. For Nickelback, love isn't always selfless — once jaded, it has to be kept in a safe, taken out only when it's guaranteed to be reciprocated.
Now that the world isn't ending
It's love that I'm sending to you
- "Hero" (2002)
Imagine living in a time where a major motion picture looking to transcend film and break into mainstream cultural discourse chooses Chad Kroeger to sing its defining anthem. While not necessarily a love song, and not necessarily a Nickelback song, "Hero" does teach us a lesson on love: that if, regardless of all his flaws, Chad Kroeger is able to send his love efficiently and successfully after saving the world in his role as a superhero, I think the rest of us can engage more effectively in our relationships. 
This Valentine's Day, keep Nickelback in mind. Despite their 50 million albums sold and hundreds of millions of dollars in net worth, what will remain their lasting legacy will be the lessons they taught us, about love and friendship, sacrifice and the tribulations of fame. So, please, look at those photographs and hang out in those private rooms.