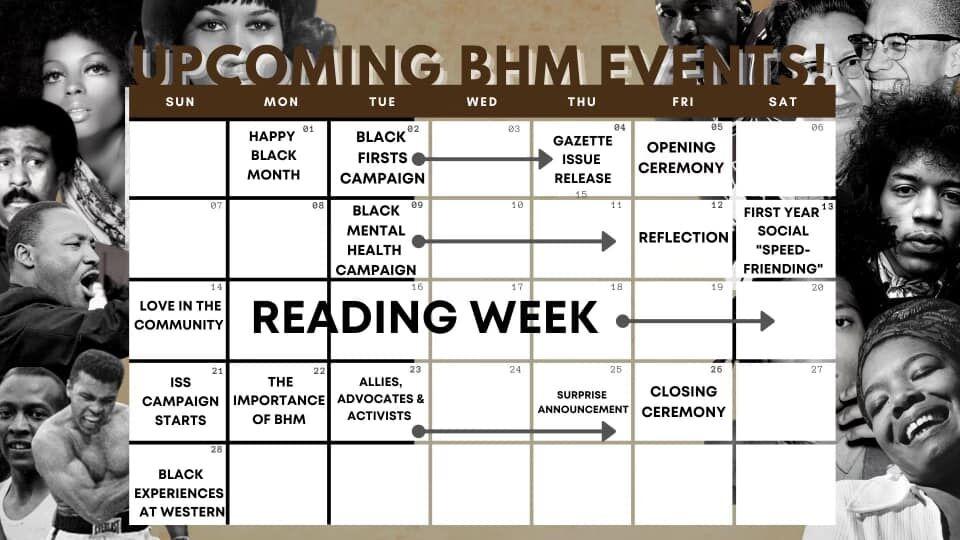 February marks Black History Month — a month dedicated to honouring the history and legacy of Black Canadians, both past and present.
"The month of February is a time to reflect on the struggles of the past and to use the lessons of history as a force for change now and into the future," president Alan Shepard tells students in a video released by Western University at the beginning of the month.
Although there are no in-person events this year, the university and several campus organizations still have several virtual activities and campaigns planned for the month.
"We want to go away from the norm where [Black History Month] is only discussed from a negative perspective, and use it to uplift Black students on campus. We want to focus on the excellence," says Allan Muriuki, the advocacy executive for Western's Ethnocultural Support Services.
This month, ESS launched their annual "Black Excellence" social media campaign, highlighting what being Black means to Western students. The goal is to give a platform to Black students on campus.
"There are different experiences of navigating the world as a Black person. Everyone has their own," says Muriuki.
In addition to their Black Excellence campaign, ESS is hosting a special Instagram Live event Monday, followed by the launch of a special episode of their podcast series "Bipocalypse" Wednesday, focusing on Black leadership. The podcast uses student voices to educate listeners on advocacy and racial issues faced by students of colour.
The Black Students' Association, in collaboration with the Gazette and Fanshawe College's Interrobang, recently released a special Black History Month issue to highlight Black students' experiences, culture and artwork.
The BSA has planned a variety of virtual events and campaigns this month — the most recent of which was their "Black Firsts" campaign which highlighted Black pioneers who overcame systemic barriers. The association also ran a mental health campaign with focused resources for Black students.
Additionally, students can look forward to more interactive events such as a social "speed-friending" event for first-year students. More details can be found on their social media.
Other Black student-run organizations such as the African Students Association and Black Future Lawyers at Western have also been posting their reflections and hosting virtual events. 
"There are a ton of Black specific niche groups on campus where students can get support specific to their faculty. It is important to find students with similar passions who look like you," says Muriuki.
According to Muriuki, students must take this month as an opportunity for reflection and learning. 
"Students should look within [themselves] to see implicit biases and challenge themselves to learn about the histories of marginalized communities," he says. "What role do they play in upholding the pillars of resistance?"
Azza Osman, ESS outreach executive, explains that students should be making these efforts beyond just the month of February.
"Students on campus can engage with posts shared by Black clubs on campus, and tune into our online events. But they should continue to learn about the experiences of different communities throughout the year."
ESS, as well as other student groups, host events for the Western community throughout the year to learn more about Black history and the experiences of different minority groups.