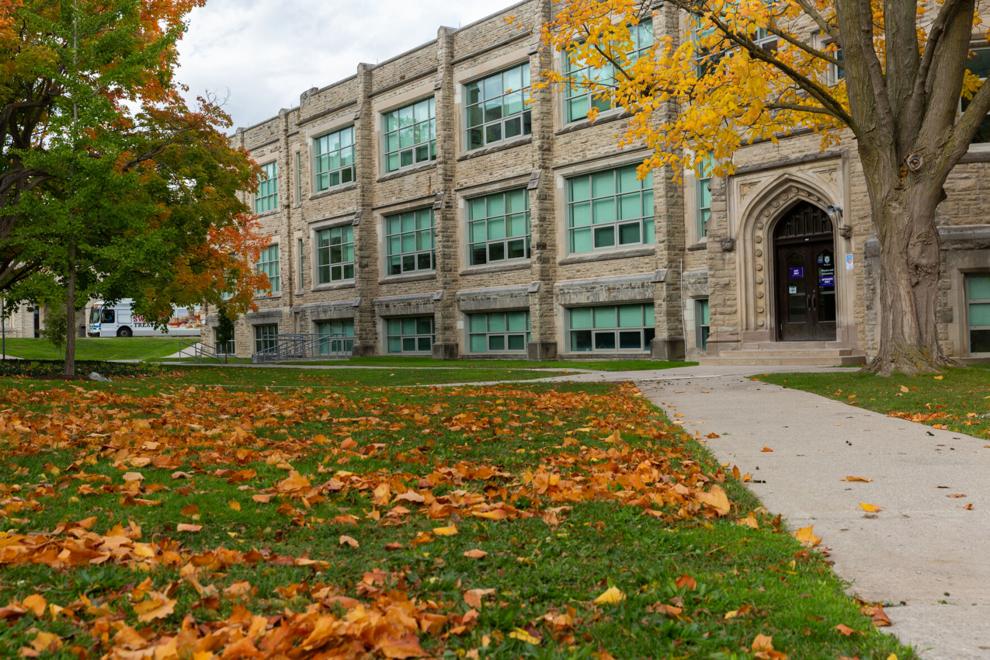 As students wrap up the fifth week of classes, the semester's first official holiday is just around the corner.
Thanksgiving falls on Oct. 11 this year. In the midst of midterm season and when classes tend to ramp up, many students are in dire need of a break — even if that means one extra day.
Reeghan Denommee, a first-year English student, describes Thanksgiving as a "much needed break to get away from everything."
This weekend will be her first time going home since the beginning of the semester. She has a big dinner with her extended family every year to celebrate the holiday and her birthday that coincidently falls on the same date.
"[Getting] to see my family is the big thing, they all miss me so much. … It's just a nice time to celebrate," Denommee says.
Thanksgiving will also be second-year neuroscience student Rakshit Sharma's first time visiting home and seeing his family since moving out last month.
"We do some prayers," Sharma says. "Just being thankful to God for everything that we've been given."
Being grateful is the leading drive for his family's Thanksgiving traditions. They give one another compliments around the dinner table to show their love each year.
Sharma's family cooks a big meal together and goes to a few small gatherings at other family members' houses. He expresses a particular fondness for this time of year as it is an opportunity to see distant relatives whom he does not see often.
"Whatever significance anyone has in our life, we appreciate them," Sharma says.
Fourth-year biology student Manal Anees expresses a similar gratitude for her family. Thanksgiving serves as a reminder to appreciate the people she is surrounded by.
Other than attending her family's annual dinner get-together and tackling dessert duty this weekend, she has a couple of activities lined up with friends. Pumpkin picking and apple carving have made the list so far.
"We always laugh about it because we say it's something we should be doing anyways, but we end up still getting together with everyone and having a reason to dress up," Anees says.
But unlike the experiences of these three students, Thanksgiving doesn't always mean a quick trip home. Eemaan Abrar, a second-year media, information and technoculture student, will be staying in London.
Abrar plans to stay home with her roommates who are also international students instead of taking the 18-hour flight home to Saudi Arabia.
"It's going to be so boring," she says. "I'm just going to study. … I have so many assignments."
Abrar says she grew closer with her family over the course of quarantine which made it harder to leave them last month. The next time she'll see them is in December for winter break.
"I miss [my family] a lot but I don't think the idea of Thanksgiving makes me miss them more," she says. "I've never celebrated it so the occasion doesn't remind me of being at home or spending time with family."
This is not the case for all international students. Fourth-year BMOS and Spanish student Elsa Wang recognizes that this weekend can be a difficult time for those who cannot spend time with family and friends, especially first-years who are new to the university and struggling to meet people.
This is why, as the Senior Team Leader for the International & Exchange Student Center's peer guide program, she hopes to facilitate events for international students to attend this weekend.
TODAY at 3 pm ET! #WesternU students, join us for a virtual Thanksgiving scavenger hunt, featuring fun games & activities for you to learn about international Thanksgiving celebrations. Please note: we are using a new Zoom link! You can find the link at https://t.co/j3quHV5Usp. pic.twitter.com/q01V4oefiW

— Western International (@westernuIntl) October 7, 2021
"I completely understand that this is a really great tradition — it's just like some other traditional festivals in my country as well," says Wang. "It's about connecting with others."
For more updates about upcoming events, you can visit IESC's Facebook page here.