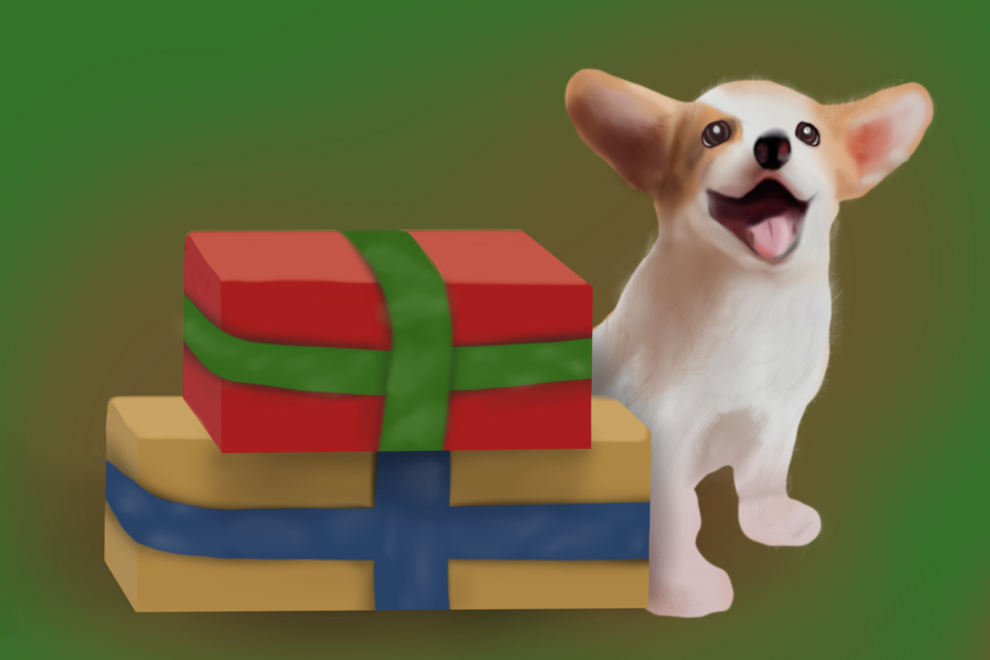 2021 has been a difficult year for all of us. Luckily, there's a special someone who has stuck with you through thick and thin: your dog.
Show your appreciation this Christmas by getting a special gift for that good boy or girl in your life.
Advent calendar
You can find an advent calendar for anything these days: chocolate, makeup, tea, Lego Harry Potter — you name it. Why not try a dog treat advent calendar?
There's a variety of adorable handmade dog treat advent calendars available for sale on Etsy. This year, you and your dog can open your advent calendars together.
Massage tools
After carrying the weight of your emotional well-being this year, your dog deserves a good massage.
The Petwell Back and Neck Reliever works for both dogs and cats, and can help muscle tension and stiffness in your pet's back and neck as well as shoulders, chest and hips. The tool's curved handle is designed to protect your pet's spine and can be used for a gentle or deep massage. 
Pajamas
You've heard of cat's pajamas, but have you heard of the dog's pajamas? Hatley has a line of classic pajama designs for the whole family – women, men, kids, infants and dogs – available only at Indigo.
Nothing says "best pals" like a pair of matching pajamas!
Squeaky toys
You can never go wrong with a good squeaky toy, and these unique soup dumplings are sure to keep your pup entertained!
The set includes three soup dumpling squeaky toys and a bamboo basket toy — you can play with each soup dumpling toy individually or put the dumplings inside the basket and watch your dog dig them out.
Mini dog treat maker
The way to a dog's heart is through their stomach.
This mini dog treat maker is perfect for home chefs who want to make homemade treats for their pet using natural ingredients. You can make up to six bone-shaped dog treats at a time, and a portion of proceeds go towards animal rescue efforts at North Shore Animal League America. It also includes a simple recipe guide that you can follow using ingredients that you already have in your kitchen.