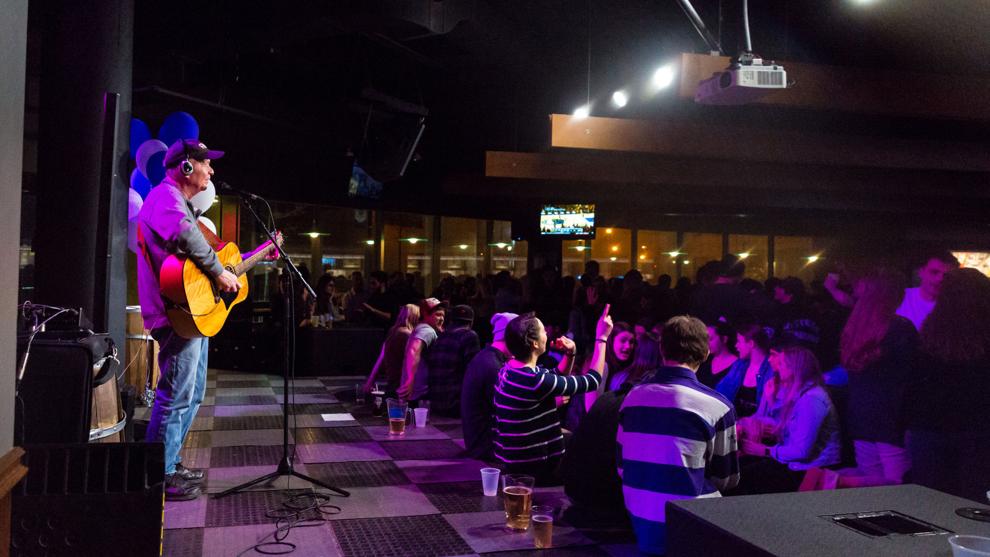 As non-essential businesses shut their doors and people were instructed to stay home, those in the global concert industry were hit by a massive financial loss, amounting to a loss of nearly $30 billion in 2020.
Those who perform at or book events share the thought that their industry was the first to close and will be the last to open. After many waves of lockdowns and uncertainty, the Ontario government is slowly loosening restrictions which has some feeling optimistic.
"There is a real desire and eagerness to explore live music again," says Cory Crossman, Music Industry Development Officer at the London Music Office. "The past year and a half has been extremely difficult. We had nearly 1000 people working in live music venues, and now we are reaching a point where people are stepping back into those settings again."
Many concert venues have faced economic hardships from restrictions and lockdowns with some shutting their doors indefinitely. Many in the music industry have sought better compensation and work-life balance.
Crossman notes that labour shortages are an issue but hopes that many will return to their jobs to meet the growing demand.
"There is a lot of excitement around [the return to live music] and people are very passionate in this industry, so I think people will take it up but it will be like any other industry, there will be some challenges in getting that workforce up and going again," Crossman says.
To overcome those challenges, Crossman has spoken with a number of venues and restaurants who are banking on the experience of live music to bring people back onto dance floors and into seats.  
"People are trying to find ways to get people to stay in their establishments and we know live music gets people on a whole spectrum of music in businesses longer. It's been a proven method in the past and I think we will see it continue to grow moving forward," he says.
Event planners like fourth-year political science student Eric Moran, who works out of several familiar bars in London such as Lost Love Social, Jack's and Cowboys Ranch, says the past year has been tough — but he sees a silver lining.
"I think it's going to be like the roaring 20s," Moran says. "Frosh week, HOCO, Halloween, frost week, St Patties, those are the big five we will be targeting."
Moran is familiar with the very thing students have been told to avoid for so long: large gatherings. His experience has made the unpredictable restrictions of lockdowns more than a headache. 
"One day you'll wake up and can have 75 per cent capacity and the next day you're told no, COVID cases are rising, which slices that in half and then all of the sudden the atmosphere sucks," he explains.
For people who attend Moran's events, planners could not afford the DJ they wanted or had to forgo the service altogether. 
The result of this according to Moran is that DJs, many of whom are Western students, are struggling to find shows.
Not only did the coronavirus impact DJs, but hidden costs such as hiring extra security to ensure public health measures were being followed created additional pressure on the events. 
Over the next three years starting in 2021, the Canada Music Fund will be allocating $70 million in their budget to support live music venues. This recovery process is intended to stimulate this sector and meet some of the challenges that many in the music industry have been struggling with. 
"Support mechanisms are needed certainly and we are seeing for the first time ever on a federal level that for-profit live music venues have been subsidized," says Crossman.