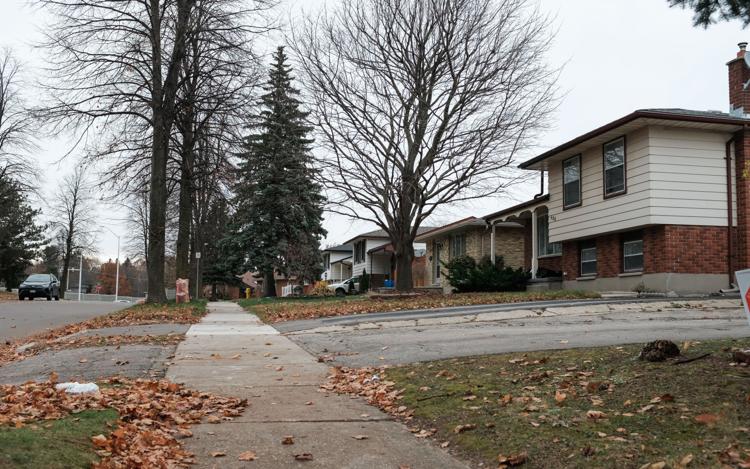 Renting your first property at school can be a scary time. However, it's important to understand all of the aspects that are involved in maintaining a rental property. One thing that some students may forget is tenant insurance.
In fact, the statistics indicate that many renters in Ontario — student or otherwise — don't know about tenant insurance. According to the Insurance Bureau of Canada, only about 50 per cent of Ontarians who rent have tenant insurance. One of the reasons, according to the IBC, is many think their landlord's insurance also covers tenants. But the IBC says that's a misconception, because a landlord's insurance covers the structure of the apartment, not the contents within it.
In a September interview with the CBC, the IBC's director of consumer and industry relations for Ontario, Pete Karageorgos, explained that renters often think about insurance in terms of their belongings being lost to fire, flood or theft. Many renters think their material possessions aren't worth much, so they pass on the insurance entirely. However, it is beneficial for renters to look into tenant insurance to prepare for the unfortunate cases when they may need to protect themselves.
Tenant insurance protects the house, the tenants personal items and any damage incurred during the renters' time with the home.
While it's a common feature of rental properties across the world, many students don't know about this insurance or simply don't feel it's necessary. 
Of course, as with all forms of insurance, the price that each student will have to pay depends on many different factors, such as the size of the home or the number of roommates. 
Square One, an insurance agency offering tenant insurance in London, advertises their services for as low as $15 per month.
When purchasing tenant's insurance, it's important to understand the limitations of the policy you purchase. For example, a common exclusion is for losses that occur when the home has become vacant. Square One considers a home to be vacant when the occupants have moved out, and have no intention of returning.
Losses are excluded if they occur after the home has been vacant for 30 days. However, by notifying your insurance provider of vacancy, many policies can be adjusted to continue covering the home, at the correct premium for a vacant home. As well, in vacancies of over 30 days, water damage is usually excluded due to the difficulty in noticing and responding to water damage when nobody is in the home to notice it has begun.
This exclusion also doesn't apply when the home is temporarily unoccupied, as with a vacation. In such a situation, Square One's coverage maintains.
Home insurance policies often contain an exclusion for damage caused by frozen pipes, if that damage occurs when the home has been unoccupied for a period of time and you do not take reasonable steps to avoid freezing damage. For example, Square One excludes damage caused by freezing if you are away from the home for more than 7 days. However, Square One waives this exclusion if you take reasonable steps to maintain heat, like getting someone to check your home or using a smart thermostat.
The issue of water damage is key for students, as it can be an expensive and damaging cost to incur. As well, while some landlords may pay for water damage to the home, the Exclusive Rental lease — a rental service common to Western students — specifies that any water damage done to the house is not the landlord's responsibility.
Therefore, the choice between using and not using tenant insurance is doubly difficult in this scenario — if a pipe bursts during winter break, for example, neither the insurance company nor the landlord would be liable.
Additionally, as with all insurance, there is the danger that the insurance provider may deny your claim for a number of reasons. Square One boasts that their payout on insurance claims sits at 90 per cent, showing that nothing is guaranteed.
Finally, students may be roped into promises of lower monthly fees with the inclusion of high deductibles. Essentially, a deductible is how much the tenant covers in the event of an accident.
Square One lists six different forms of deductibles that a policy owner may expect: crime, wind and hail, earthquake, standard, inland flood and water backup. 
At Square One, tenant's insurance is generally subject to two deductibles. The earthquake deductible applies to earthquakes, and the standard deductible applies to all other covered claims. Choosing a higher deductible results in a lower premium, but it's important to consider whether you will be able to afford your deductible in the event of a claim.
Translated, this means that while the company may offer enticing $15 per month options, this may not be the most beneficial coverage for students.
Ultimately, tenant insurance is filled with legalese that can be confusing for anyone without a law degree. While it can be beneficial for student renters to protect themselves, they should be careful aware of the risks and responsibilities of their agreement beforehand. 
Correction (6:13 p.m., Nov. 17): Paragraphs 8, 9, 14 and 15 were corrected to accurately reflect Square One's policies pertaining to vacant homes, bursted pipes, denied claims and deductibles.