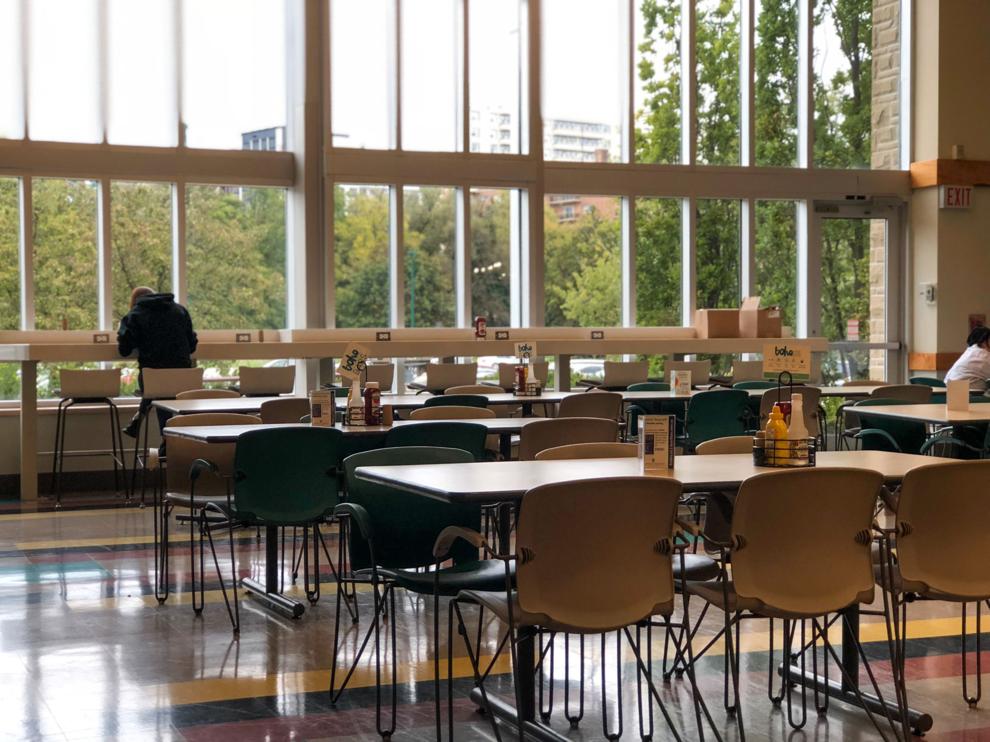 Eating in a residence cafeteria is almost inevitable as a student. But where does the food come from?
Western University's cafeteria food is mostly locally sourced, with Sysco Foods in Woodstock, Ont. supplying most ingredients — a standard for most North American restaurants. But cafeterias predominantly use local produce and fruit during growing seasons.
"Most of our bread, dessert pastries and some prepared foods come from local London small businesses," explains Lina Wang, director of marking and communications for Western's Housing and Ancillary services.
"All residence dining halls use the same list of vendors, but have the flexibility to order their own products from those vendors as they see fit for the needs of their operations."
Since prices for organic foods are much higher, cafeterias instead focus on buying locally-sourced food. But even without organic food, cafeterias ensure our food is as clean and healthy. 
"The produce that we purchase is very much dependent on the season, although we do bring in, for example, California strawberries during the winter months because the students love them and request them," explains Wang. 
Western cafeterias try to remain ethical in their product sourcing. Accounting for dietary restrictions, cafeterias try to purchase as many halal products as they can for Muslim students, as well as gluten and nut-free products.
Residence cafeterias also avoid diluting food with other items. 
"We have a very holistic and natural approach to our cooking methods and recipes," says Wang. "The fewer the ingredients and the more natural our foods are, the easier they are to accommodate students with food allergies and intolerances."
Western practices small-batch cooking to further ensure that food waste is controlled and our food stays fresh.
"We utilize leftover foods in the preparation of scratch soups or for use on our salad bars," says Wang. 
All cafeterias use a six-week menu cycle so students have a wide variety of food options. There are also fresh cooking stations at select cafeterias so students can get customized dishes with their preferred ingredients. 
Menu planning is done in the summer and changes are typically made in September and January based on feedback from the Chefs and Nutrition Manager.
All the food that is not consumed in the residence dining facilities is composted. However, cafeterias are, "in discussion with the [University Students' Council] Food Support Service, a student food bank on campus to help support them with some leftover foods whenever possible."
---
We want to know about your sex life — or lack thereof. Take our ANONYMOUS annual sex survey for the Gazette's upcoming Sex Issue.