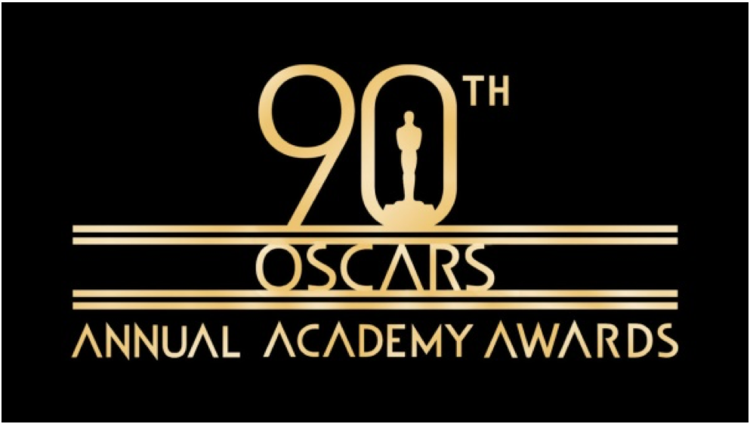 Oscar nominations are finally out, which means we're nearing the end of awards season. Between The Shape of Water's amphibian romance and Lady Bird's coming-of-age tale, the past year has been full of diverse and original movies. Here's where to watch the Best Picture nominations before the awards ceremony on Mar. 4. 
Call Me by Your Name
Call Me by Your Name is a vibrant love story based on André Aciman's novel by the same name. Through raw moments, bright cinematography and strained dialogue, the movie perfectly displays the tension and joy that surrounds young romance. Following in Moonlight's footsteps, it brings a pure, queer love story to the big screen.
Call Me by Your Name opens at Hyland Cinemas on Jan. 26. You can also pre-order it on Amazon or iTunes.
Darkest Hour
Set at the beginning of the second World War, Darkest Hour tells the inspiring story of Winston Churchill's early days as the British Prime Minister. Facing the rising tensions surrounding Nazi Germany, Churchill is faced with the decision to either negotiate with Hitler or fight for the freedom of his nation.
Watch it at the Cineplex Odeon Westmount Theatres until Thursday Jan. 25. It is also coming soon to Hyland Cinema.
Lady Bird
In Greta Gerwig's directorial debut, an outspoken and unconventional teenager who calls herself 'Lady Bird' navigates her senior year of high school. In this warm and bright coming-of-age story, Lady Bird explores her relationship with her mother while figuring out her plans for the future.
Watch Lady Bird at Hyland Cinemas until Thursday Jan. 25, or preorder it on Amazon and iTunes.
The Post
In the newest Steven Spielberg movie, Meryl Streep plays Katharine Graham, the first female publisher of a major American newspaper — the Washington Post. Graham teams up with an editor, played by Tom Hanks, to expose a massive government secret before the New York Times.
Watch The Post at Cineplex Odeon Westmount Theatre, Imagine Cinemas and Landmark Cinemas.
The Shape of Water
Nominated for 13 Oscars, The Shape of Water tells the unlikely love story between Elisa, an isolated woman who works at a high-security government laboratory, and the mysterious sea creature the lab is trying to keep secret. Directed by Guillermo del Toro, who is known for his strange and poignant fantasy films, The Shape of Water is imaginative and mesmerizing.
Watch The Shape of Water at Imagine Cinemas and Landmark Cinemas.
Three Billboards Outside Ebbing, Missouri
Three Billboards Outside Ebbing, Missouri follows a mother determined to get justice after her daughter is murdered. Believing that the local police department is corrupt and irresponsible, she paints three billboards to publicly condemn them. What unfolds afterwards is an intense and unpredictable story about accountability and moving on, laced with moments of comedic relief.
Three Billboards Outside Ebbing, Missouri is coming soon to Hyland Cinemas. You also pre-order the movie on iTunes.
Dunkirk
Dunkirk perfectly complements Darkest Hour, this year's other big movie set during the second world war. It follows three different groups of English soldiers and civilians in 1940, when troops were stuck on the beaches of Dunkirk while facing German attacks. Beyond being well-constructed and fast paced, Dunkirk is both aesthetically stunning and emotionally ambitious.
You can rent or buy Dunkirk from Google Play, iTunes and YouTube.
Get Out
Marking Jordan Peele's first venture into directing, Get Out broke box office records as the highest-grossing original debut ever. The horror film explores racial tensions, telling the story of a young man who meets his girlfriend's parents for the first time. While the exchange is initially warm and welcoming, it slowly turns into something unsettling.
You can rent or buy Get Out from Google Play, iTunes and YouTube.
Phantom Thread is also nominated for Best Picture, but it is not playing at any theatres in London or streaming online yet.