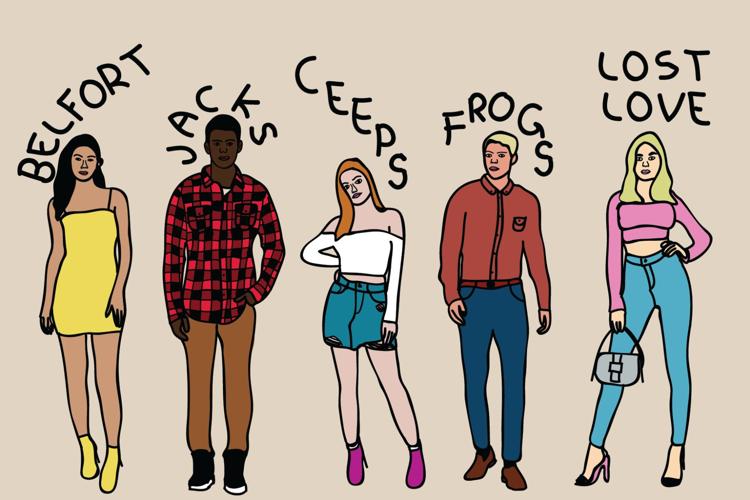 London's club scene is characterized by five iconic bars, each attracting different kinds of Western students.
Which one are you? 
Ceeps
Also known as the more popularized version of Cowboys. The iconic professional photos of people from Ceeps are what every outsider thinks the Western University population looks like. With homey house party vibes, you're bound to run into everyone you know.
Every. Single. Time.
And if you're unfortunately just mildly drunk, you'll realize the same three songs play on repeat the entire night. 
Belfort
The most "boujee" bar in London. These clubbers are never spotted without their six-inch heels, even when London sees six inches of snow. You wonder how they can defy human physiology as they brave negative degree weather in bodycon dresses or light jackets in the pursuit of a fun night.
The Barking Frog
One word — Ivey.
Every Thursday, this club is swarming with HBA students; it's basically a Richard Ivey Building 2.0. At this club, you will inevitably be asked the dreaded question, "What section are you in?" Pro tip: just say seven. Frog's is a club with bar vibes. Although the inside is often packed with people dancing, the patio is the perfect spot for making those LinkedIn connections.  
Lost Love
Lost Love is a cross between Frog's and Belfort, but with the baggage of forever being called its previous occupant, Prohibition. Lost Love is not too pretentious, but not too "boujee" either. 
The people inside are the archetypal "Brampton mans." They say they're from Toronto but they really hail from the B-town. With pink neon lights screaming "Lost Love," these bar-goers seem to spend more time taking photos and videos than actually enjoying the experience. 
Jacks
The best way to describe Jacks is how guys get ready in the morning. Roll out of bed, find whatever isn't dirty and head out the door. People who go here are not trying to be fancy — they're trying to get drunk on five bucks. Their biggest concern is making a loaf of bread and ketchup an edible three-course meal … for only $5.95. 
By the end of your four years at Western, you're bound to find a bar that matches your vibe. And if you don't, you can stay in, crack a cold one and create your own.