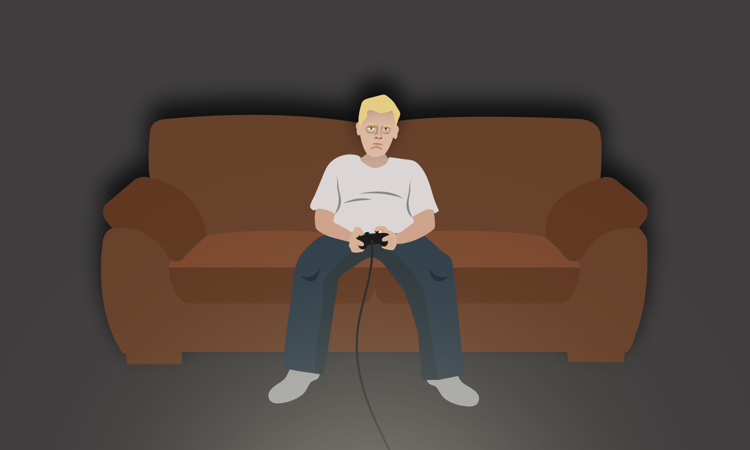 Almost everyone plays video games, but in the new year, an obsession with the virtual may lead to a mental health diagnosis. At least, that's what the World Health Organization has announced. Video game addiction is to be included in their 11th update of the International Classification of Diseases to be published in May.
The ICD is recognized by over 100 countries worldwide, and doctors and other health care practitioners use it to diagnose patients. 
There are 1.2 billion gamers globally. Canada's video game industry ranks third behind the United States and Japan, adding $3 billion annually to our GDP, according to the Financial Post.  It's an understatement to say that gaming is here to stay, but what exactly does this diagnosis entail and how do the gamers feel about it?
According to the draft of the new ICD, the diagnosis is centred on a lack of control and the increasing priority given to gaming over other activities. It also notes that the excessive gaming must be consistent over a 12-month period. There is currently only a clinical description and no treatment or preventative measures. 
Jordan He, a fourth-year economics student and professional gamer specializing in CrossFire, is conflicted about the diagnosis.
"Mental illness is a really touchy subject, and when I first read, this I didn't comprehend, 'What's the difference between playing video games and playing guitar all day?'" says He. "If you do it too excessively, it's not good for anyone." 
He notes that one important difference between video games and other purported virtual addictions like social media is that platforms like Instagram are often more positive than many online gaming communities, which he describes as "toxic."
Even the more casual gamers like fourth-year data management student, Juan Alanes, have stories of gaming overuse.
"A close friend of mine had issues towards the end of high school," says Alanes. "Instead of working them out, he stopped going to school and just played video games … [he] turned to playing as the solution."
In this sense, Alanes feels the new diagnosis could help parents make informed decisions in terms of their children's gaming time.
In the world of eSports, the level of competition can often lead to real addiction. He says the North American eSports organizations promote taking breaks, but in Asia, the story is much different.
"[In Asia], these players are given contracts for life and they have to uphold them to feed their family," says He. In those circles, video game addictions are almost necessary.
Nonetheless, both gamers do see the positive aspects of gaming. Alanes remembers the puzzle-solving in The Legend of Zelda and says it helped his cognitive thinking, while He says "Communication is the biggest key to online gaming."
The impact of the diagnosis is looming, but even the gamers themselves can see that video game addiction can be a problem for many and should be addressed.