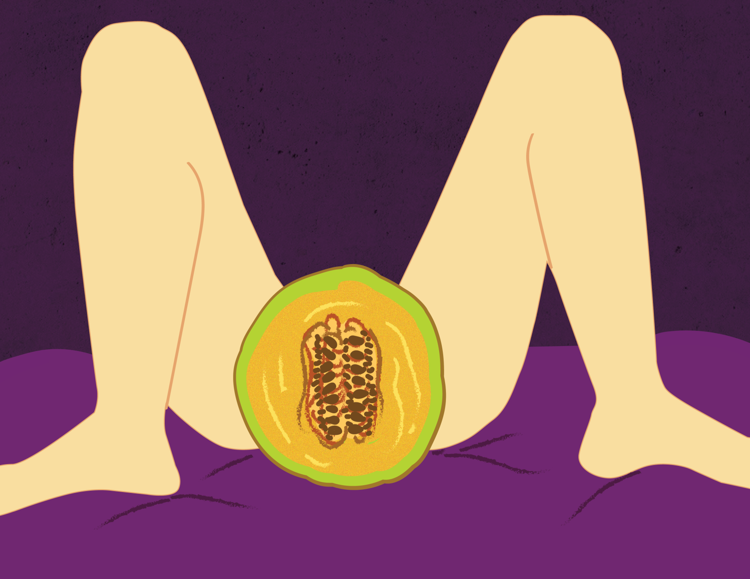 We all know the agony of late-night social media check-ins where you scroll past a post of someone else's cheesy nachos dolloped with sour cream and guacamole, making you drool all over your pillow as your stomach growls angrily, knowing it's too late to go out and get anything that delicious.
Our obsession isn't just with food. It's with good-looking food — "food porn," as foodies call it. It's a phrase we don't think twice about, but it says a lot about how we look at food.
There's a reason why a McDonald's Big Mac, no matter how adequately it satisfies our cravings, almost never makes it to anyone's social media feed. But a sizzling smoky beef burger, topped with crispy bacon and melted cheese, almost always does. 
 

 

View this post on Instagram
"Food is the new accessory for people," says Melanie Chambers, a food writing professor at Western University. "People live vicariously through these photos they take and their dining experience. It's something to brag about. It's something to celebrate."
From favourite restaurant dishes to new cuisines tried on vacation, it's dialogue as common as discussing the latest movie in theatres. Food isn't just sustenance; it's our culture. It's part of who we are and where we come from. But what's the appeal in looking at food we can't have?
"It's like a piece of art you could appreciate," says Chambers. "You could become a part of it without actually doing it to taste that perfection."
Taylor Kohut, Western psychology professor, studies the effects of pornography exposure on individuals, as well as the appraisal and processing of sexual imagery. He says that interest in the unattainable is a profoundly human experience.
"What's the appeal of watching professional athletes compete at a level that is far removed from the typical abilities of the average person?" says Kohut. "Why do some people obsess over cars that they will never afford?"
 

 

 

View this post on Instagram
Compare that to pornography: when we see images that remind us of something we've enjoyed in the past, it triggers a desire for the real thing. 
So if food really is like porn in that images spark cravings for the real thing, then it makes sense that as soon as we come across a video of steaming molten-lava brownies with chocolate ooze drizzling down the side, we get hungry. Like porn, food is sexual; our mouths water for it and we use our fingers to enjoy it. In a digital age, especially, it's hard to avoid. You might not be craving pizza, but as soon as you see an appetizing picture of the long cheese pull, you might find yourself with the urge to dial up the nearest pizza joint.
In your brain's reward centre, "pleasure" chemicals flood your brain whenever you do something satisfying, like eating delicious food, performing a hard workout or enjoying a kiss. The satisfaction you experience from that chemical rush motivates you to repeat that behaviour again and again. This fundamental process is the same for anything we enjoy, whether that's sex or food.
You could say food porn is escapism. It's an indulgence: it's completely pleasurable, and — depending on your tastes — it's very intimate.
"It's oral, you're eating with your fingers sometimes, you're trying new foods and it's opening your eyes and your experience," says Chambers. "It's not about being judgemental; there's an openness about it."
The same could be said about porn. We're stepping out of our comfort zones to try new things, and we're also breaking new ground and territory to find satisfaction in our experimentations.
"[Food] is something we all share," says Chambers. "With pictures of food and with eating, you don't even have to speak the same language, and when you eat something that's so good and someone smiles, you don't need words. It's an instant connection."
Even though the term food porn is trendy, it's really just about how connected and nurturing, and it's something we all do no matter where or who we are.
And with the chef's keen eyes on you as you snap the perfect photo of your appetizing meal for your social media, your food growing colder by the second, likely nothing will stop you from sharing your food porn.
But it doesn't matter; satisfied with the photo and drooling over the meal you're about to devour, everyone else can only stare googly-eyed at their screens.