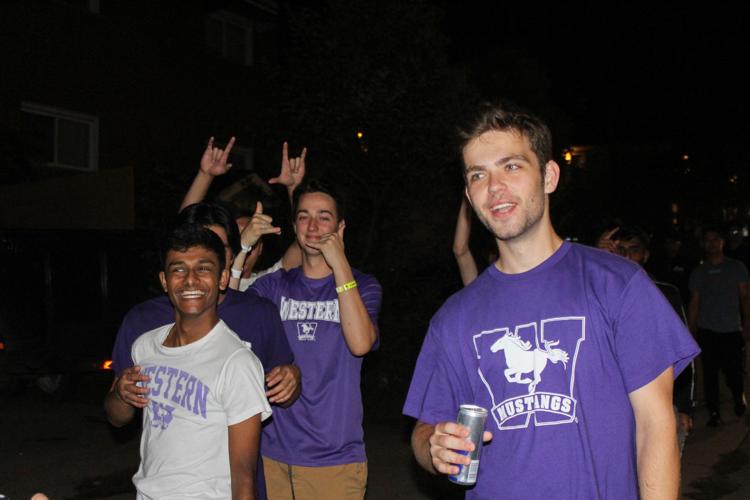 Fake Homecoming is known for its daytime mayhem. However, at night, it's an entirely different animal to tame. With event highlights at Broughdale and Purple Fest, students travel from universities across the province for a chance to become a Mustang at Western's fake homecoming.
Though drinking starts as early as 7 a.m., this event is far from over until the early hours of the next morning.
From a hot spot that warranted fenced barricades and maximum security, Broughdale Avenue turned into to a post-apocalyptic scene from Stranger Things. Shadowed by the day's events, trash was littered on the ground, unfinished beer pong games were left on the street and disco lights flashed on empty driveways. Few students were spotted strolling the area.
Posters taunting Queen's University and A$AP Rocky's failure to perform remained proudly situated on house porches, acting as an echo of the daytime's sentiments.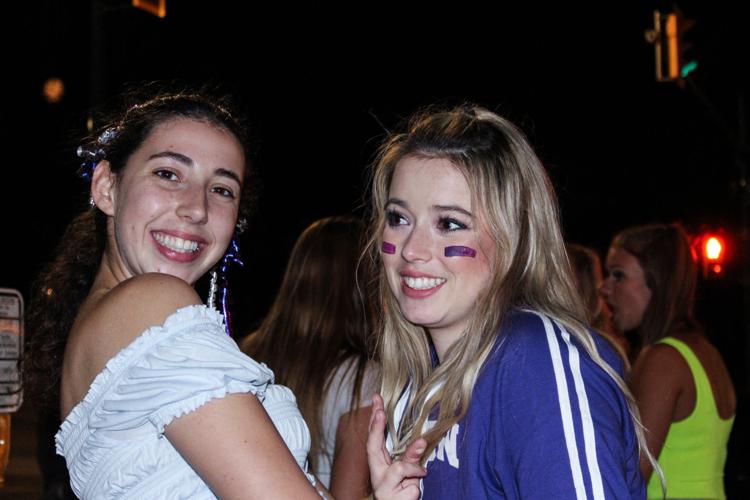 Parties and pre-drinking events scattered the neighbourhood while occasional groups of students in purple and white made their way to frat houses, house parties and clubs. Brazenly, they walked with open beer bottles and cans of Twisted Tea in hand, uncaring of roaming cops that patrolled the area.
While Broughdale rested from the day, students found their new party fix down at Richmond Row.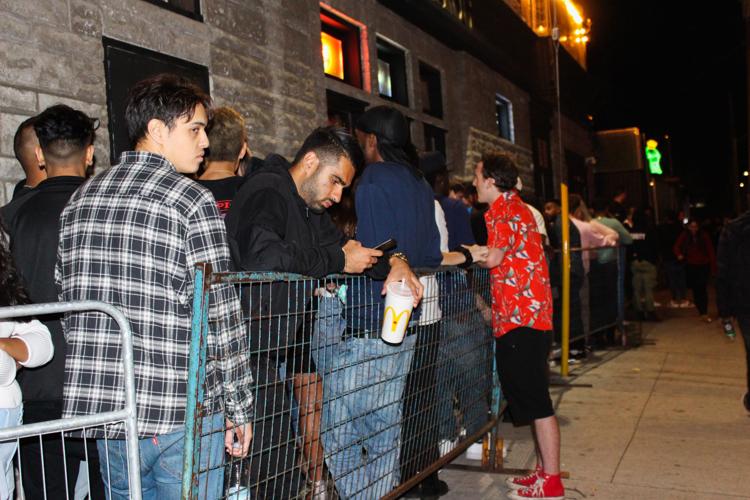 Downtown was an entirely different world, bustling with students. The only commonality was the occasional obscenity towards Rocky thrown into the air.
By 10 p.m., there were line-ups everywhere. With every club sporting lines that stretched far past their designated areas, students had an estimated wait time of three hours to even have a chance of entering their favourite dance floors.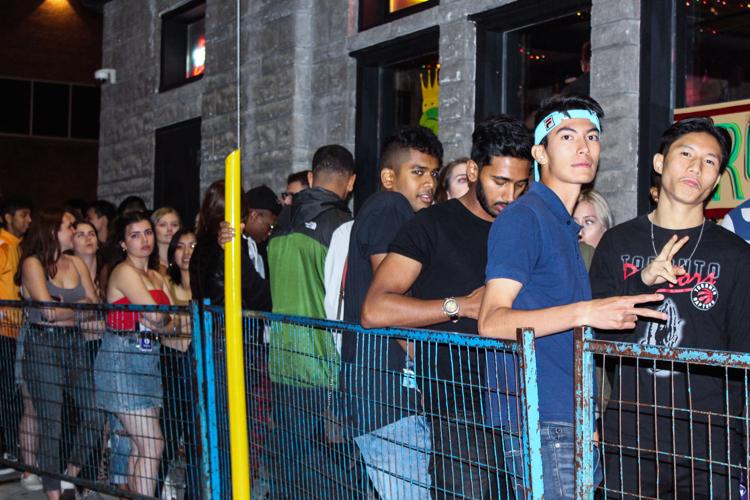 With hardly any space to get by the sidewalk surrounding the clubs, the hopes of finding house parties started early as entry to anywhere seemed dismal for the drunk students.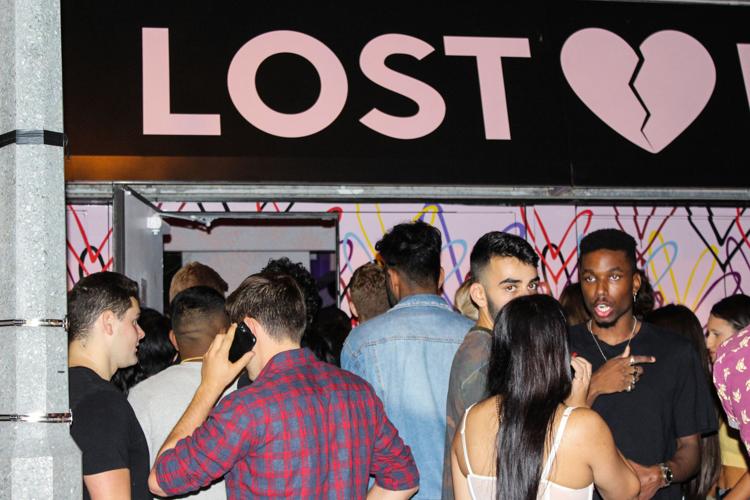 And while frantic huddles were created and calls were made to find last minute frats and house parties to crash, students roamed the streets with smiles on their faces, arms linked and obviously, wearing purple.
Whether people had a great time during the morning, or were disappointed with Purplefest's line-up, Fake Homecoming-goers kept up Western's stereotypical party spirit by rallying it into the night.